Man Shoots Wife Dead Just Days After She Bails Him Out Of Jail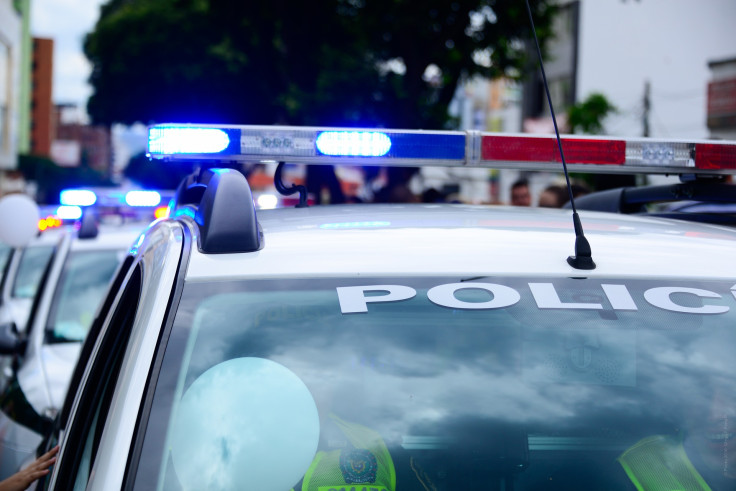 KEY POINTS
Rekha Sharma encouraged all victims to report the abuses against them and seek help
The police said Krishnapal confessed that he suspected his wife was cheating on him
Pooja's mother, Sheela Devi, said her daughter's husband had been an alcoholic for some time
A man in Bareilly in Uttar Pradesh, India, has been arrested for allegedly killing his wife Saturday evening, a few days after she bailed him out of prison.
The man, identified as 40-year-old Krishnapal Lodhi, allegedly shot his wife, 32-year-old Pooja, and her 30-year-old friend Munna at a marketplace in Fatehganj west area of Bareilly, Times of India reported.
Pooja did not survive the attack, while Munna was in the hospital undergoing treatment.
The police said that Krishnapal confessed that he suspected his wife was cheating on him. "She deserved to die, and so I killed her. I have no regrets," Lodhi said.
Krishnapal and Pooja tied the knot in 2012 at a courthouse against the wishes of their families. Pooja was previously operating a beauty parlor to support their family.
Krishnapal was previously arrested by the police for charges of attempted murder. He was bailed by his wife and was set free but got apprehended again after an incident with the murder weapon.
Pooja's mother, Sheela Devi, said that her daughter's husband had been an alcoholic for quite some time and used to beat his wife.
"Krishnapal had turned into an alcoholic and he used to beat my daughter every night. On Saturday, Krishnapal came home in an inebriated state and started hurling abuses at Pooja in front of their minor sons," Devi said.
"When she confronted him, he got infuriated and took out a country-made pistol. Pooja panicked and ran out of the house, but he chased her and shot her dead."
The police said that Pooja's body had already been taken for autopsy.
Meanwhile, Krishnapal is already in the custody of the police.
Bareilly Police Superintendent Rahul Bhati said cases have already been filed against Krishnapal.
"The accused has been sent to jail. An FIR [First Instance Report] has been filed under IPC [Indian Penal Code] Sections 302 (murder) and 307 (attempt to murder)," Bhati said.
The Indian National Commission for Women (NCW) reportedly registered over 6,900 cases of "protection of women against domestic violence" complaints in 2022 — 23% of the more than 30,900 complaints for different categories of crimes against women.
NCW Chairperson Rekha Sharma is encouraging all women victims to report the abuses against them and seek assistance from their office.
"We are constantly trying to send out a message through our platform, including social media, to women to come forward, speak up and share their concern," Sharma said.
Sharma said it would take a lot of work to shift the patriarchal mindset of people to prevent domestic violence. She said awareness-building could challenge traditional stereotypes and help break the cycle of gender-based violence.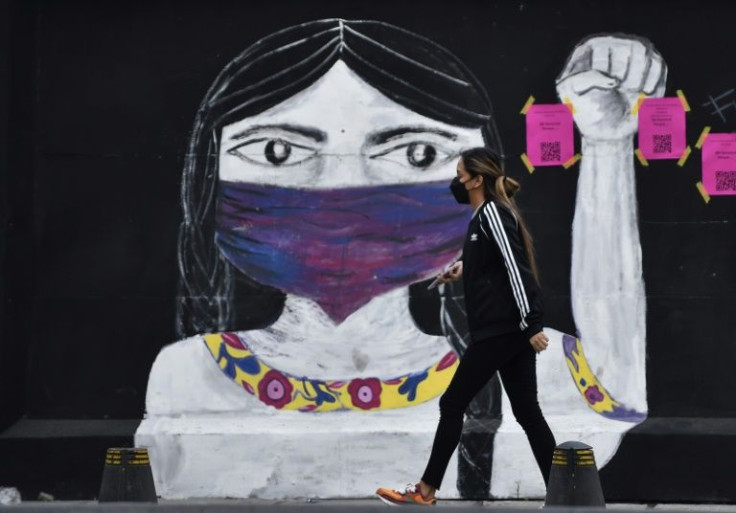 © Copyright IBTimes 2023. All rights reserved.