PSG Director Wants To Do Something With Lionel Messi's Difficult Situation
KEY POINTS
Lionel Messi is still out of action due to a knee and hamstring injury
Argentina has called up Messi to join the squad in international matches
PSG sporting director Leonardo expresses his disapproval of Argentina's call-up
Paris Saint-Germain has been facing a dilemma in Lionel Messi's current situation.
Messi's injury and slow start aren't the only issues PSG is dealing with at the moment.
Apparently, the six-time Ballon d'Or winner's national side duties are also becoming a problem for the Parisians.
Based on Messi's contract with the Argentina national team, there's a so-called "Argentina clause" injected in it which basically states that the 34-year-old will be allowed to prioritize international matches, including the fixtures on the road to Qatar 2022.
Despite being sidelined due to injury, Messi is still being called up by his country to join the Argentina team in matches against Brazil and Uruguay, something PSG sporting director Leonardo was not happy about.
Fuming over Messi's complicated situation, Leonardo now wants the governing body of FIFA to finally take part in addressing the conflict between club and country football, particularly with the case of the Argentine superstar.
Ultimately, Leonardo thinks that it is "not logical" for Argentina to pressure Messi, who is currently nursing a knee and hamstring discomfort.
"We do not agree to let a player go by selection who, for us, is not in physical condition or who is in the rehabilitation phase," the PSG chief recently told French newspaper Le Parisien.
"It is not logical, and these types of situations deserve a real agreement with FIFA."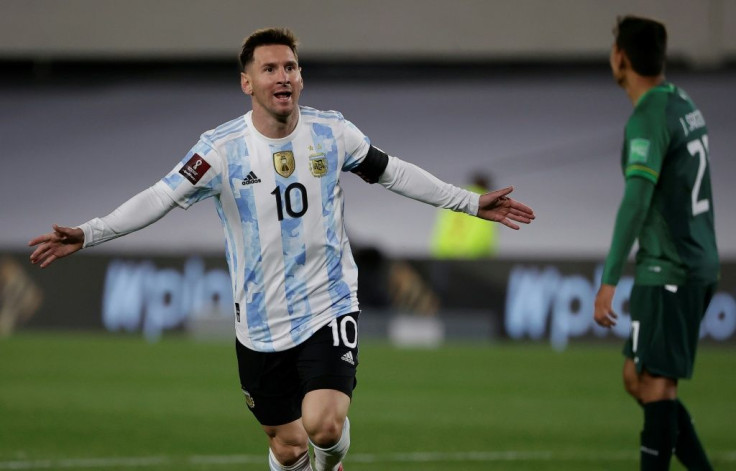 Messi, who only managed to last 45 minutes in his last appearance for PSG on October 29 against Lille, has yet to be fully medically cleared from his hamstring injury.
A medical report released last week by PSG confirmed that Messi will continue his treatment and will be out for an indefinite period of time.
Fans were baffled by the recent confirmation from PSG boss Mauricio Pochettino regarding Messi's injury and possible return.
According to Pochettino, Messi will not be available for club matches but "will travel" with the Argentina national side.
"Leo will travel because it is within a period that he may be available," Pochettino explained in a recent pre-match press conference.
"It's also the rule that indicates a quoted player can be selected by his national team," the manager continued. "I think, I don't want to screw it up because I'm not a lawyer, but I think that's the case."
Since joining PSG, Messi has struggled significantly. Even to this day, he has yet to score his maiden Ligue 1 goal for the Parisians.
© Copyright IBTimes 2023. All rights reserved.