Manchester City Vs. Manchester United: Prediction, Preview For Premier League Title Showdown At The Etihad
Manchester City has the ability to put the Premier League title firmly within their grasp on Monday, but United's knowhow could be enough to secure the point they need.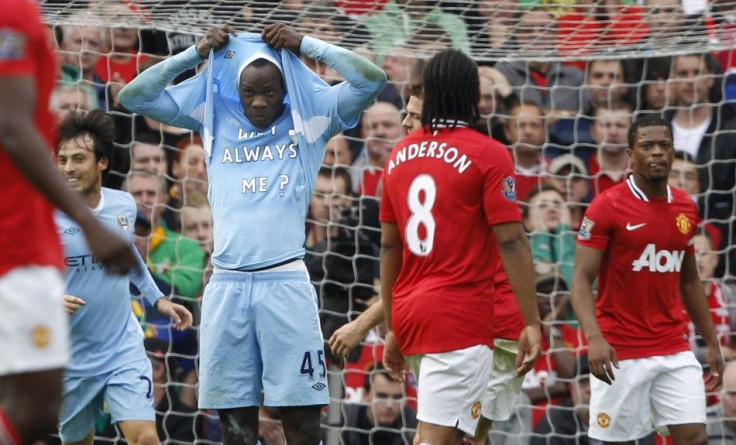 Unlikely as it appeared less than three weeks ago when Manchester United went eight points clear of City at the top of the Premier League title, Monday's Manchester derby will be a match with monumental consequences for the destination of the title.
United's lead has been cut to just three points and, with City having a clear advantage in goal difference, a win for the noisy neighbors would put them top of the table with just two matches remaining.
Yet, both managers have adopted contrasting view points, at least to the press, on the level of significance of the highly-anticipated clash at the Etihad.
United manager Sir Alex Ferguson has claimed that a win would be decisive for their rivals. If they beat us, I think they will probably go on to win the title, he said, according to the BBC.
While, perhaps understandably, Ferguson's counterpart Roberto Macini has adopted the reverse approach insisting that whatever the result, United remain favorites.
Whatever the manager's public assertions, the fact is that if City win and fail to win the title, it will be viewed as a crushing failure. And the same would be true if United avoid defeat on Monday.
There is further spice added to the already mouthwatering matchup by the fact that City inflicted United's worst home defeat in more than half a century with a 6-1 in at Old Trafford back in October.
That result and some of the sparkling play with which City begin the season has meant that many consider Mancini's men the better side on their day.
United has earned credit for their experience and ability to gain results when not playing at a high level, but Ferguson and his charges would love to prove that they can be spectacular as well as workmanlike by outplaying City on their own pitch.
It would still represent a surprise, though, if Ferguson set his team up to play in expansive fashion when just a draw will do.
A key signal to United's gameplan will be whether Ferguson sacrifices Danny Welbeck for an extra man in the middle of the park.
The United manager has played a more conventional 4-4-2 much more often this season, but as he often has done away from home in Europe, Ferguson may well bring in an extra midfielder to leave Wayne Rooney as a lone striker.
With United playing the technically proficient Paul Scholes and Michael Carrick in the center they have been able to dominate many teams this season. However, both lack strength and mobility and can be overrun against the best sides.
Yaya Toure, as he showed in City's FA Cup semi-final win over United last season, has the ability to single-handedly run roughshod over an opposition's midfield and he could be a huge influence on the outcome of the derby once again.
But, with both Darren Fletcher and Anderson out for the long term, United's options for a mobile presence in midfield are limited.
Ferguson could spring a surprise by selecting the industrious Ji-Sung Park to play behind Rooney as has happened before. Although, with the South Korean not having appeared in over six weeks, that would represent something of a gamble.
Tom Cleverley is another possibility but he has not started in more than a month either, while Ryan Giggs would not be particularly complimentary to the talents of Scholes and Carrick.
City, meanwhile, has an overflow of options in midfield and attack. Carlos Tevez has returned to add fresh dynamism to a side that had gone off the boil. The former United man's introduction seems to have also brought renewed impetus from the creative talents of David Silva and Samir Nasri.
Given the problems United's central-defensive partnership of Rio Ferdinand had against Everton last week, as well as in the drubbing by City earlier in the season, the upstart neighbors from the Etihad have a great chance to ensure it is they who are making all the noise in Manchester come Monday night.
But the experience of Ferguson and his squad means that United could well do enough to cling to their position at the top of the tree in Manchester and in England for at least another season.
Manchester City 1-1 Manchester United
© Copyright IBTimes 2023. All rights reserved.