Manchester United Attacking Duo Poses 'Huge Threat' To Liverpool, Reds Legend Says
KEY POINTS
Ronnie Whelan thinks Paul Pogba is still a great player
The former Liverpool midfielder believes Pogba and Bruno Fernandes complement United's strikers
Reds manager Jurgen Klopp shared his thoughts ahead of Anfield match against Red Devils
Liverpool legend Ronnie Whelan made an interesting prediction ahead of Sunday's Premier League match at Anfield between his former club and Manchester United.
The narrative of Pogba's current campaign with the Red Devils made a huge turnaround after his one-man show against Burnley on Tuesday.
Following the Frenchman's impressive performance, former Reds star Whelan has emphasized that Pogba, along with another Manchester United midfield star, Bruno Fernandes, will surely be the biggest obstacle Liverpool is bound to face.
"He gets an awful lot of stick and he has gone through an awfully bad time with the way he has been playing," Whelan recently said of Pogba on LFC TV. "But Pogba is an extremely good player when he is on form, and of late some of the things he has been doing with link-up play with [Bruno] Fernandes has been tremendous."
"It is not what Liverpool want at this point of time – Pogba and Fernandes at the top of their game, but they are and they are going to be a huge threat," he continued.
Whelan further pointed out that Pogba, and the dynamic attacking midfield duo he forms with Fernandes, generally makes the entire United squad a "better team."
"I think what they [Pogba and Fernandes] also offer is that they get the balls quickly into [Anthony] Martial and [Marcus] Rashford and the speed of them up front," the former Liverpool midfielder examined. "Fernandes and Pogba are pulling the strings for me at the moment and they are setting all the fellows up front. Pogba makes them a much better team when he plays well."
Pogba, who has started in United's last three games, is expected to feature in Ole Gunnar Solskjaer's starting 11 against Liverpool once again.
Fernandes, on the other hand, has been a regular starter for the Red Devils, having started in 16 of his 17 appearances for the club.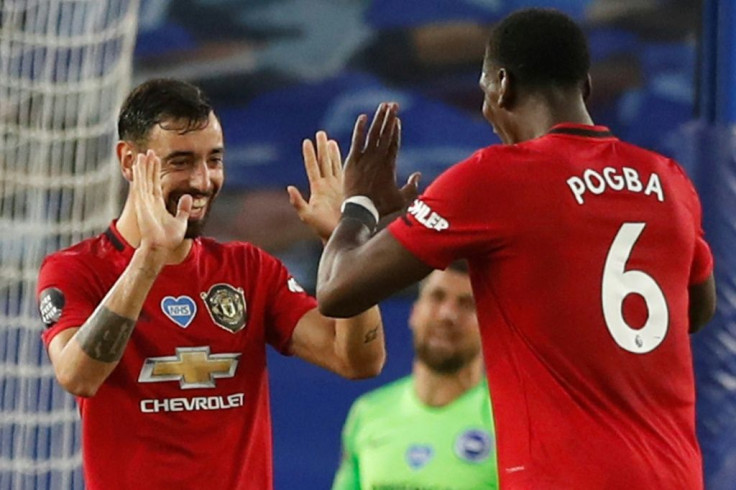 Liverpool boss Jurgen Klopp, meanwhile, has already weighed in on the importance of the upcoming clash with United.
According to the Reds manager, it doesn't really matter if they reclaim the no. 1 spot in the standings by beating Solskjaer's side as they are just focused on "winning."
"Winning a football game and winning against United is enough itself, so it's not necessary that there's a special add-on," Klopp explained. "We play at home against United and we want to win – that's all we have to think about. There's no extra add-on in that game because they are in the situation they are."
"They got the points, they deserved the points they have so far, and we have ours," he added. "The season is still a long way to go, so it's not really in it that we talk now constantly about 'If we win, we are ahead of them again'."
© Copyright IBTimes 2023. All rights reserved.