Manchester United - Manchester City: Prediction and Preview for Sunday Featured EPL Match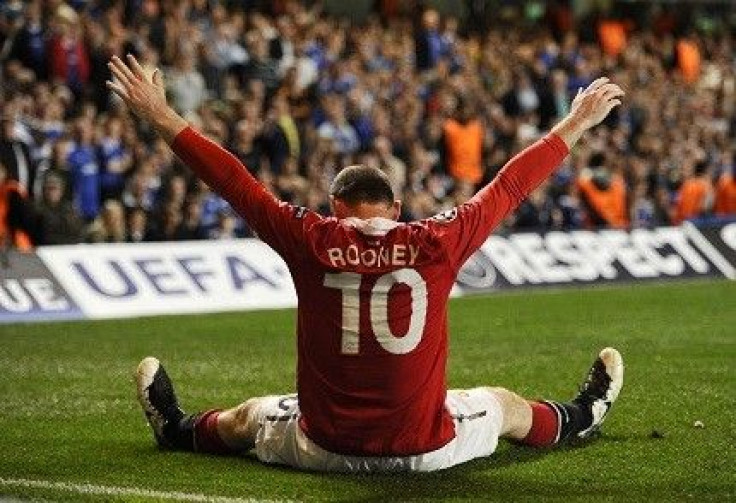 The most anticipated Premier League match of the season is just days away.
In a local rivalry with title implications, defending champion Manchester United host first-place Manchester City at Old Trafford on Sunday, Oct. 23.
United trail City by just two points, as both clubs don't have a loss this season, but City have one more victory over United.
Both clubs go into the match with generally healthy squads. For United, Tom Cleverley (foot), Darron Gibson (shoulder) and Rafael (ankle) continue to be sidelined, but Sir Alex Ferguson will have a rested Rio Ferdinand.
For Roberto Mancini's squad, playmaker Samir Nasri left Etihad Stadium limping heavily with a leg injury against Villarreal on Tuesday and was replaced by James Milner and Nigel De Jong has damaged muscle in his hip from the match. Both may be ready by Sunday.
Forward Sergio Aguero trained on Monday, played on Tuesday, and should be a vital part of the Citizens' attack this weekend.
When the two clubs played at Etihad Stadium last season, it was a dull, scoreless match. The fireworks were saved for Old Trafford months later. Wayne Rooney, who had previously faced heavy criticism for his play and attitude towards the club, stunned millions of viewers around the world with a bicycle kick that electrified the stadium. United got the win, and went on to win the 2010-2011 Premier League title, while City finished third.
City would get the best of United in the FA Cup, with a 1-0 victory at Wembley Stadium in the semi-finals, and went on to defeat Stoke in the finals.
This season, both clubs reloaded with some key players, and it has paid off. Not only are City and United winning, their victories are convincing. In their six wins, United have outscored their Premier League opponents 23-4, while in City's seven victories, they've outscored their opponents 25-4.
Many experts predicted it would come down to United against City for the title, and so far it looks like that prediction has been accurate. Chelsea are in third place, and trail United by one point, but have dominated the competition like the Manchester clubs have.
For Manchester United, the player to watch is Nemanja VIdic. One of the best centre backs in the world, Vidic has returned from injury and is coming off a red carded match in Champions League play. He will be called up on to slow down Nasri and David Silva, and prevent through balls to Aguero. With Ferdinand next to him, Vidic might be at his best in this important match.
City will need a big effort from Yaya Toure. The defensive midfielder is a very hard worker, and will need to contain an often speedy and versatile United midfield. Rooney, and whomever Ferguson decides to put in central midfield, have the ability to create plenty of opportunities, and Toure will need to slow down the Red Devils' attack before it gets to the defenders.
Here are the probable lineups for the match:
MANCHESTER UNITED:
G: De Gea
D: Smalling, Ferdinand, Vidic, Evra
M: Giggs, Fletcher, Anderson, Nani
F: Rooney, Welbeck

MANCHESTER CITY:
G: Hart
D: Richards, Kompany, Lescott, Kolarov
M: De Jong, Barry
M: Silva, Yaya Toure, Nasri
F: Aguero
PREDICTION: United play with better chemistry and are playing at home, so they have the advantage. Nasri's fitness will be an interesting story, but City have plenty of attackers to supplant Nasri if he's ineffective. Expect a fast-paced match, and at least one surprise goal. Nani is well-rested, and he can be counted on for a big match.
PREDICTED SCORE: United 2, City 1.
© Copyright IBTimes 2023. All rights reserved.