Manchester United Midfielder Must Get Same Credit As Bruno Fernandes, Insists Premier League Icon Alan Shearer
Former Newcastle United striker Alan Shearer has insisted that Manchester United's Nemanja Matic deserves to get the same credit as his teammate Bruno Fernandes.
Matic, who has scored just one goal this season, was once again Man Utd's unsung hero when the Red Devils took on Brighton on Tuesday. After Mason Greenwood opened the scoring in the match, Fernandes netted a brace to hand his side the much-needed three points in the Premier League. After the win, Man Utd climbed back to fifth place in the Premier League table and now are just two points behind fourth-placed Chelsea, who lost to West Ham the next day.
Fernandes, who joined Man Utd from Sporting Lisbon during the January transfer window, grabbed the headlines for helping Ole Gunnar Solskjaer's side go past Brighton but Shearer, who was analyzing Man Utd's win on "Match of the Day", praised Matic saying that the Serbian allows his fellow midfielders to shine in the field.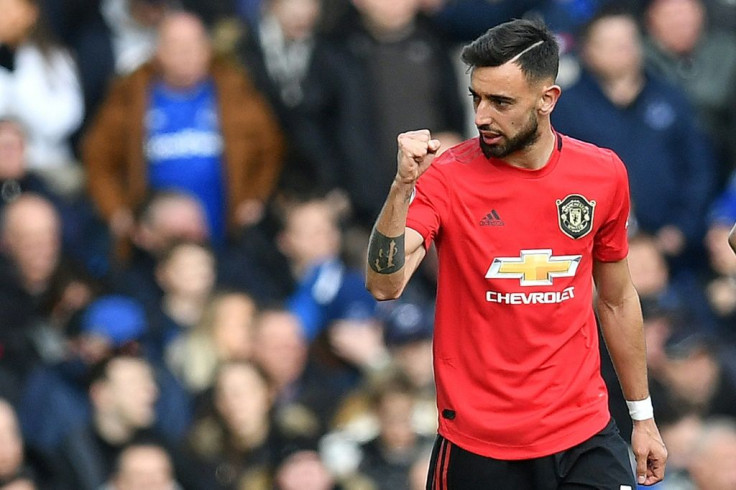 "The plaudits are going to Bruno Fernandes because he was the game-changer but I think someone who definitely deserves a mention is Nemanja Matic. The way he sweeps up in front of the defense enables those two [Fernandes and Paul Pogba] to do their stuff further forward. He's the one who gives them protection which enables them to get ahead of the play and do some magic and that's what they did against Brighton," added Shearer.
Shearer, who is the current all-time highest goalscorer in the Premier League with 283 goals to his name, also mentioned about Matic's ability to constantly win the ball back for his team even though his approach is on the defensive bit.
"His passing has been fantastic and he's really stepped up. He constantly wins the ball back and sets Man United on their way. He really does his bit defensively and he's the one who is always there to clean it up. There's no doubt that he's stepping up his performances," said Shearer, who played 63 matches for England between 1992 and 2000.
Matic has started all the matches Man Utd have played since Premier League resumed in June after the three-month coronavirus break.
Man Utd, who are on a 15-match unbeaten run, are set to next face Bournemouth in the Premier League.
© Copyright IBTimes 2022. All rights reserved.
FOLLOW MORE IBT NEWS ON THE BELOW CHANNELS