Manchester United Star Found Guilty Of Multiple Charges After Brawl In Greece
KEY POINTS
Manchester United captain Harry Maguire was found guilty of multiple charges following a brawl with police officers in Greece
Maguire plans to make an appeal on the verdict
England manager Gareth Southgate has withdrawn Maguire from the national team ahead of their matches against Iceland and Denmark
Manchester United captain Harry Maguire has been found guilty of multiple charges after figuring in a commotion with police officers in Mykonos, Greece.
Maguire was convicted of aggravated assault, resisting arrest, and repeated attempts of bribery Tuesday in a trial held on the Greek island of Syros where the 27-year-old was reported to be absent during the proceedings.
He was released from custody over the weekend, according to ESPN.
Man United came at the defense of their prized center-back in a statement released following the verdict.
In the said statement, the club affirmed Maguire's stand on his innocence as they rued that the process leading to the decision provided the defendant's legal team just a short window to study the charges.
As such, United added that Maguire will be planning to appeal the decision as his team hopes for parity on the legal process.
"Manchester United notes the verdict of the Greek court today. Harry Maguire pleaded not guilty to all of the misdemeanor charges made against him and he continues to strongly assert his innocence," the statement read.
"It should be noted that the prosecution confirmed the charges and provided their evidence late on the day before the trial, giving the defense team minimal time to digest them and prepare. A request for the case to be adjourned was subsequently denied.
"On this basis, along with the substantial body of evidence refuting the charges, Harry Maguire's legal team will now appeal the verdict, to allow a full and fair hearing at a later date."
Maguire was arrested on Thursday after allegedly beating up two officers with his brother Joe and friend Christopher Sharman – both of whom are also convicted of their respective charges.
"Following the hearing today, I have instructed my legal team with immediate effect to inform the courts we will be appealing," Maguire was quoted in a separate statement gathered by ESPN's Rob Dawson.
"I remain strong and confident regarding our innocence in this matter -- if anything myself, family and friends are the victims."
The guilty verdict has also cost Maguire his spot for England's Nations League doubleheader against Iceland and Denmark next month, as confirmed by coach Gareth Southgate.
Maguire, who was on a vacation with his family, claimed that his sister was injected by two Albanian men with a "rape drug", per TMZ, which led to the brawl. The police officers – who were said to be in plainclothes – then entered the scene, only to take the brunt of the unfortunate skirmish.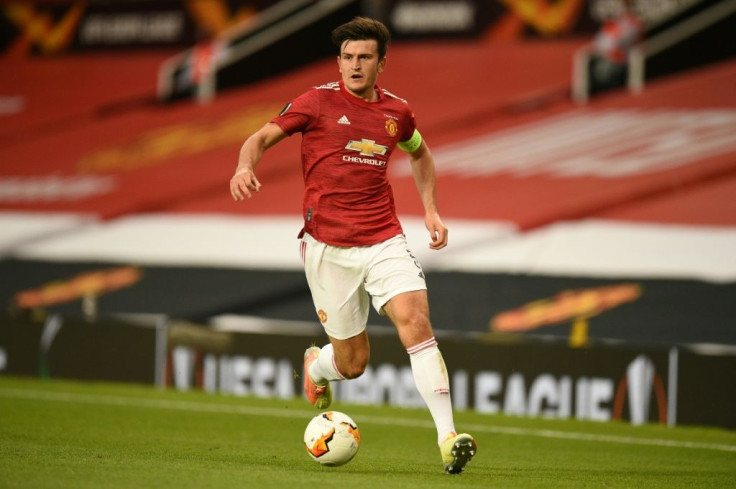 © Copyright IBTimes 2023. All rights reserved.