Manchester United Transfer Rumors: Flop Returnee Close To Joining New Club
KEY POINTS
Head coach Ole Gunnar Solskjaer confirms Timothy Fosu-Mensah may leave this January
Fosu-Mensah is now set to join Bayer Leverkusen
The 23-year-old has only played one game for Manchester United this season
After struggling to find his spot on Ole Gunnar Solskjaer's squad, Manchester United defender Timothy Fosu-Mensah is now close to departing Old Trafford.
This campaign hasn't been a great journey for Manchester United returnee Fosu-Mensah. On Thursday, Red Devils boss Solskjaer already confirmed his likely exit and Bundesliga side Bayer Leverkusen was quick to respond to the news.
Just a few days after Solskjaer's statement was released, Bayer is now closing in on the transfer of Fosu-Mensah with a bargain deal expected to be sealed around the region of £1.5 million ($2 million), Goal reported.
However, the 23-year-old's transfer to Bayer isn't considered a done deal yet as the report noted that Fosu-Mensah's former club Ajax is also keen on having him back into their roster.
Prior to his reported move to the German top-flight, Fosu-Mensah has already fallen out of Solskjaer's pecking order, having played only one game this English Premier League season for the Red Devils.
Naturally a right-back, Fosu-Mensah can also function as a center-back. However, it appears that the Norwegian manager has concluded that he has emerged as an excess baggage for his current team.
"I'm not sure if Timo [Fosu-Mensah] is going to stay or [if] he's going to take an option now," Solskjaer said in a statement in Manchester United's official website last week. "He's not played enough, so of course he's been allowed to speak to clubs, with a view to leaving now in January."
"It's difficult when you've got good players, talented players, and you can't give them game time," he continued. "He's now at the stage where he needs to go and play again. He's working hard, Tim, he's ready for a move for any club that he feels ready for."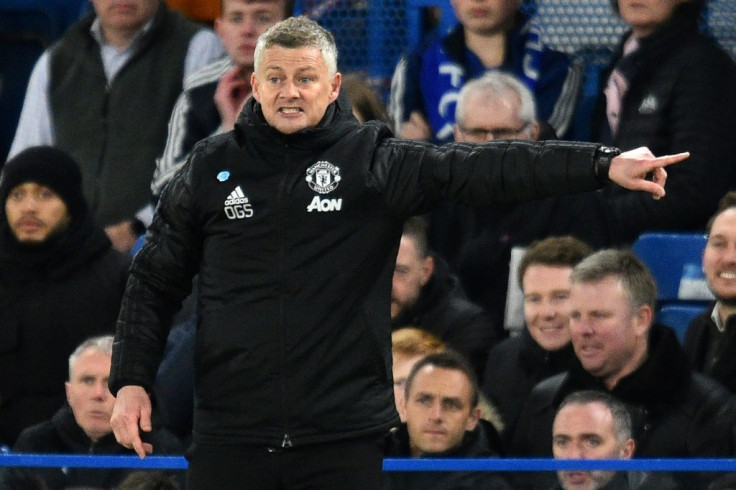 Fosu-Mensah was handed his Manchester United first-team debut by Louis van Gaal in 2016. He was then sent on loan to Crystal Palace in 2017 and was loaned again the following year at Fulham.
Despite making his official return to Old Trafford in June last year, Fosu-Mensah didn't manage to catapult his way back to the first team again.
Aside from Fosu-Mensah, Manchester United is also on the verge of losing a top prospect this current window.
Independiente del Valle star Moises Caicedo, who has been on the Red Devils' radar in recent weeks, is now set to complete his transfer to another Premier League club.
Caicedo has always emulated Paul Pogba and has dreamed of playing for Manchester United, but recent reports revealed that he is likely to sign with Brighton.
© Copyright IBTimes 2023. All rights reserved.