Mandela hospitalized, doctors say for respiratory trouble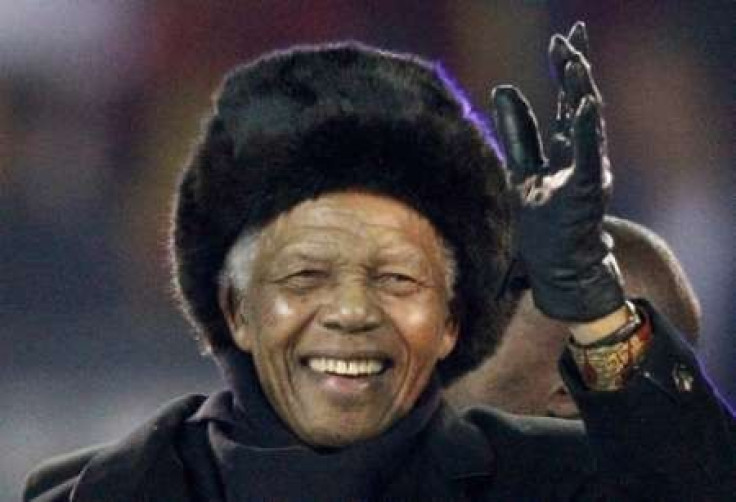 Former South African President Nelson Mandela was flown from Cape Town to Milipark Hospital early this week where apparently Routine tests were being conducted but a beeline of his relatives from grandchildren to great-grandchildren raised eye brows about the health of the 92-year-old anti-apartheid hero.
His longtime friend Archbishop Desmond Tutu said on Tuesday that he met Mandela in Cape Town recently and that his health was normal. He was all right, I mean he's 92, man, you know. And he's frail, said a report in Business Day quoting him.
The Star newspaper reported that former president Nelson Mandela was admitted for respiratory trouble and that Professor Michael Plit, a specialist pulmonologist at Milpark Hospital has checked his condition.
The Nelson Mandela Foundation has issued a statement that said, "We can confirm that Mr Mandela is at Milpark Hospital undergoing routine tests. He is in no danger and is in good spirits."
Twitter is abuzz with messages on his health. Mandela's granddaughter Zoleka Mandela posted on Facebook: I really hate to see you this way. It kills me each time. Know that I'm here for you as I believe you have always been there for me. You are never alone in this. We are all with you each and every step of the way... I'm saddened.
Many tweets were appealing for his recovery. Please God don't let Mandela die! At least not before I have got to meet him face to face, said one tweet.
In fact, Mandela's name figured in Twitter last week when miscreants tweeted about his death which sparked severe criticism from the Nelson Mandela Foundation. "Nelson Mandela is well and on holiday," Sello Hatang, a spokesman for the foundation, said in a statement, and described the tweet as "unsubstantiated reports about Nelson Mandela's health."
The African National Congress (ANC) condemned it in a statement issued by ANC spokesperson Jackson Mthembu that it goes against the African culture and tradition to claim that a living person is dead."
© Copyright IBTimes 2023. All rights reserved.
FOLLOW MORE IBT NEWS ON THE BELOW CHANNELS