Manny Machado Rumors: MLB Free Agent Could Fall Well Short Of Record-Setting Contract In 2019
The free-agent market hasn't been especially kind to Manny Machado during the 2018-2019 MLB offseason. The star infielder remains unsigned as he continues to search for a historic contract.
There have been three known suitors for Machado this winter, though there are rumors of an unidentified "mystery team." According to all reports, none of them have come close to offering Machado anything near the kind of money that he wants.
Machado reportedly still hopes to surpass the $325 million contract Giancarlo Stanton signed in 2014. After meeting with the Philadelphia Phillies, Chicago White Sox and New York Yankees last month, it's clear that none of those teams have made such an overture.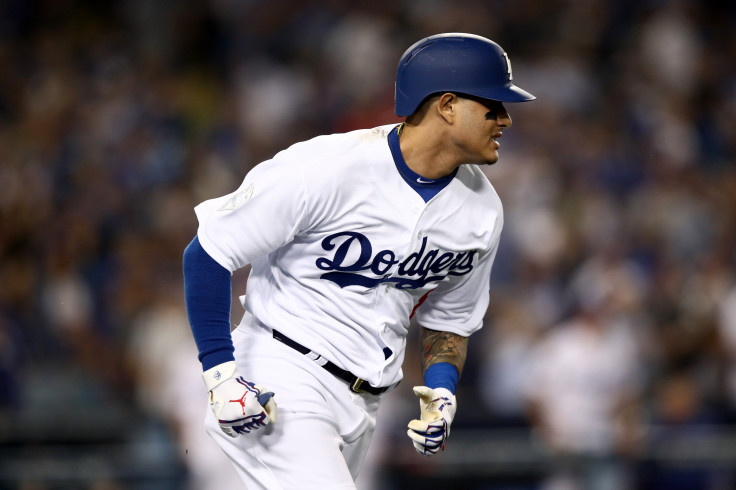 There have been conflicting reports regarding Chicago's pursuit of Machado, but several insiders have said the White Sox offered the infielder a seven-year contract. The deal is speculated to be worth around $200 million, but likely no more than $210 million.
The Yankees could be all but out of the Manny Machado Sweepstakes. It was reported earlier in the offseason that New York wouldn't go to $300 million, and the team hasn't seemed very interested in approaching Chicago's supposed $200 million offer.
If the Phillies have made Machado a concrete offer, it likely wasn't worth close to $300 million. Fancred's Jon Heyman reported earlier this month that it was believed Machado's highest offer was close to $250 million. There's been no indication since then that Philadelphia has offered the 26-year-old a deal worth more than that.
Philadelphia is also pursuing Bryce Harper, and some believe they are the clear-cut favorites for the outfielder. Maybe the Phillies will try to land both free agents. There's also a chance that the Phillies could pull out of the race for Machado if they give Harper close to $350 million, which is what it likely would take to acquire him.
Machado is expected to take the most money that gets thrown his way, but as his free agency continues to extend closer and closer to spring training, it's becoming more apparent that the superstar won't get the historic contract he once thought was a possibility.
© Copyright IBTimes 2023. All rights reserved.