Manny Machado, White Sox Union Possible, Alonso, Renteria Optimistic
Chicago White Sox first baseman/designated hitter Yonder Alonso remained coy but was also optimistic when asked about the possibility of his brother-in-law and one of the most sought-after free agents in baseball Manny Machado joining the franchise in the coming weeks.
Alonso joined the White Sox via trade from the Cleveland Indians in December and his arrival immediately strengthened the Chicago franchise's standing in the race for Machado. While it is unlikely to have a direct bearing in the race, they do have an advantage when it comes to having a face that Machado is familiar with.
The White Sox are one of the leading contenders in the race for Machado's signature along with the Philadelphia Phillies and New York Yankees, with all three teams hosting the shortstop in December. But Machado's demand for a long-term deal worth over $300 million seems to have slowed the process down with multiple reports claiming the only offer on the table thus far was from the White Sox worth around $175 million to $200 million over seven years.
Alonso, who is the brother of Machado's wife, has been peppered with questions about Machado's future since his arrival in Chicago and it was the same again when he met reporters Thursday during SoxFest.
He remained coy with regard to his team signing the in-demand free agent and admitted that the final decision will be made by Machado and his wife and asked everyone to give them their privacy and respect the decision. But he admitted his arrival will be a welcome surprise and that they could be neighbors in Chicago as they are during the offseason in Miami.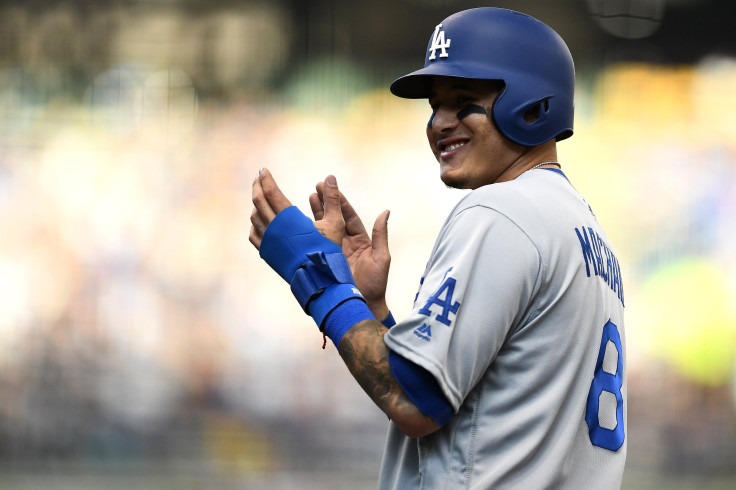 "I think it's the elephant in the room, no question about it," Alonso said talking about the chase for Machado, as quoted by the Daily Herald.
"Just taking it day-by-day," he added. "I let those things and his family take care of those things. I give him that privacy. He deserves that, and we all as a family deserve that as well to respect his decision not only with himself but with his wife."
"Other than that, we're looking to have some surprises and maybe he will be my neighbor. The future is bright for him and his family," the first baseman explained. "And like I said, he might be my neighbor (in Chicago)."
However, the chase for Machado is unlikely to be as clear cut as it looks. The White Sox, Phillies and Yankees may be the three teams actively pursuing the shortstop but there have been a number of mystery teams mentioned in recent weeks like the San Diego Padres, Minnesota Twins and the Atlanta Braves among others.
And like Machado's father, Manuel said, a team that no one is talking about thus far could be the one to land him, which will certainly be a surprise in itself.
Meanwhile, White Sox manager Rick Renteria seems optimistic about the Chicago team's chances of landing the sought-after free agent. He admitted during SoxFest that the meeting in December was positive, and revealed that they have as good a chance as any other interested franchise.
"We have just as good a chance as anybody to land him," Renteria said on the "Mully and Haugh Show" on 670 The Score.
"You got to think what Rick and the front office have done as far as putting us on the map," he added. "Nobody even thought it was even possible that either of these two guys would consider coming here. And nothing has been done in terms of solidifying anything, but at least we put ourselves in a really good spot to potentially land one of them. That's a testament to Rick and everybody in the front office."
© Copyright IBTimes 2022. All rights reserved.
FOLLOW MORE IBT NEWS ON THE BELOW CHANNELS