White Sox Manager Surprised By Machado Delay, Padres Enter Harper, Manny Race
The Chicago White Sox are one of the main contenders in the Manny Machado sweepstakes having met with the player on more than one occasion this offseason, but despite their positive meetings they remain unclear about the possibility of signing him ahead of other leading contenders – the Philadelphia Phillies and New York Yankees.
White Sox manager Rick Renteria spoke for the first time Wednesday about the team's meeting with Machado when the shortstop visited Guarantee Rate Field on Dec. 17. He revealed it was a very positive meeting and is certain that they would have impressed the in-demand free agent.
"Listen, [White Sox general manager] Rick [Hahn] and the front office put a great presentation together for them," Renteria said, as quoted on MLB.com. "It was very detailed. I would say this: If I was on the other side, I would have been very, very impressed."
"I thought it was a great meeting, great young man. We expressed our interest. We talked about what we are as an organization. And we looked forward. … You just don't know yet where things will fall. I thought it was a very positive meeting for all parties involved," he added.
Machado has been pursued mainly by the White Sox, Phillies and Yankees during the offseason, but some mystery teams have emerged in the New Year. The shortstop is said to be looking for a long-term deal that will pay him north of $300 million, but is yet to receive any contract offer close to his demands.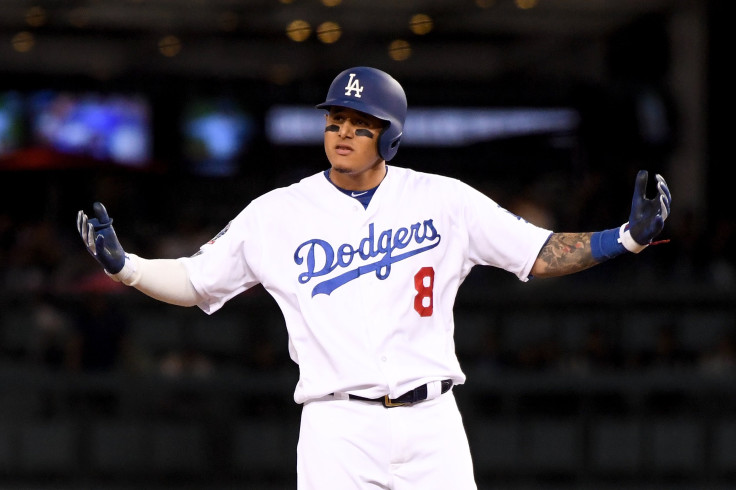 Recent reports indicated that the White Sox are the only team to have thus far made a concrete offer, but it is said to be in the $175 million to $200 million range. Their level of interest was downplayed by Machado's agent Dan Lozano, but they are said to be one of the main contenders.
The Yankees were initially installed as favorites, but their unwillingness to meet the player's demands seem to have pushed them to the back of the queue. They are said to have discussed financial concepts with the infielder, but are said to be looking at a more short-term option.
Renteria admitted it is quite surprising that the two in-demand free agents this offseason – Machado and right-fielder Bryce Harper – have not yet signed up with a franchise already. But is certain that all the interested teams are working hard to ensure they do not miss out on signing at least one of two in-demand stars for lack of effort from their side.
"He's one of the two premier young players available in the Major Leagues right now," Renteria explained talking about Machado and Harper. "So what the dynamics are, why it's not completed yet with anybody, let alone ourselves, you kind of scratch your head a little bit. Everybody is doing their due diligence and trying to get a young man that's extremely talented, probably doing the best they can to get him under best terms."
Meanwhile, according to Fancred's John Heyman, an MLB Network insider, there is a new team on the trail of Machado and Harper. The San Diego Padres are said to have checked in on the duo along with Mike Moustakas and Marwin Gonzalez, but it is unclear if they have made a contract offer to either player.
© Copyright IBTimes 2023. All rights reserved.
FOLLOW MORE IBT NEWS ON THE BELOW CHANNELS