Manny Pacquiao Linked To Boxing Return After Failed Bid For Philippine Presidency
KEY POINTS
Manny Pacquiao has been linked to a return to the boxing ring in August
Pacquiao last fought in August 2021, falling to Yordenis Ugas via unanimous decision
Either Terence Crawford or Errol Spence Jr. could be his opponent
Filipino boxing superstar Manny Pacquiao could be making his return to the ring after conceding defeat in his run for the Philippines' seat of power.
World Boxing News reported that Pacquiao is in need to replenish his coffers after spending on his campaign, with a fight expected to happen in Las Vegas, Nevada this coming August.
The eight-weight world champion will have no shortage of opponents if the rumor does come to fruition following his unanimous decision defeat to Yordenis Ugas in August 2021.
Pacquiao was set to take on Errol Spence Jr. at that time, but an eye injury to Spence opened up the doors for Ugas to step in and share the ring with the boxing legend.
Following Spence's 10th-round TKO victory over Ugas, Pacquiao could make another run to getting his WBA, WBC and IBF welterweight titles if he agrees to take on Spence.
That super-fight will easily draw attention across the world because of the ramifications it has for both fighters involved.
WBO welterweight titleholder Terence Crawford could also be next up on Pacquiao's shortlist as his iron will to keep fighting has kept him on the mind of boxing fans.
As World Boxing News noted, Pacquiao may need to prove that he can still win at his age before facing Crawford to convince the WBO to give him a shot.
Facing either Spence or Crawford would certainly inject some much-needed cash flow into the Filipino icon's finances, but it would also present him with an opportunity to prove that he truly is an ageless wonder of the boxing world.
At 43 years old, Pacquiao's boxing career may already be on its last legs, and going out with a win or two plus having the titles on his shoulders and around his waist will certainly be a sight to behold for both his countrymen and boxing fans.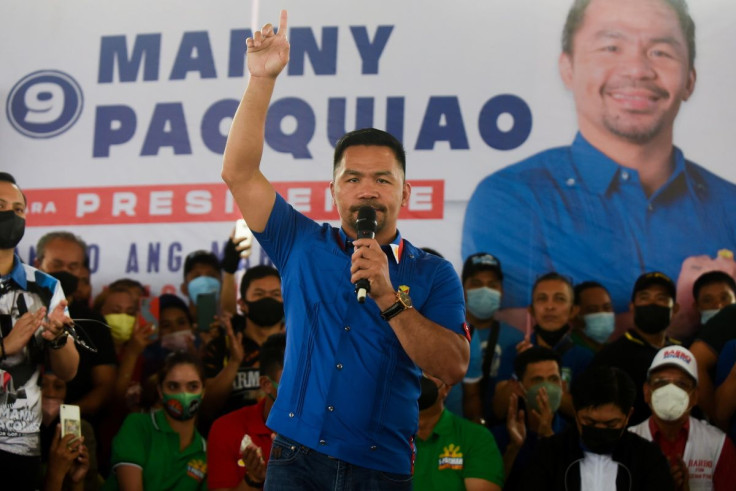 © Copyright IBTimes 2023. All rights reserved.