Manny Pacquiao's Ex-Opponent On Filipino Boxer: 'I Didn't Feel His Power Punches'
KEY POINTS
Jessie Vargas insisted that he didn't feel Manny Pacquiao's power punches
Vargas claims he was already pulling away when Pacquiao scored a knockdown in second round
Bob Arum said Pacquiao vs. Crawford already on the works
One of Manny Pacquiao's past opponents claims he didn't feel the power punches of the Filipino legend.
On Nov. 5, 2016, welterweight contender Jessie Vargas took on Pacquiao in a hard-fought 12-round battle. Many are convinced that the eight-division title holder decisively beat Vargas. However, after nearly four years since the devastating loss, Vargas insists that Pacquiao did not hurt him.
In a recent talk with "Matchroom Lockdown Tapes," (via Boxing Scene), Vargas recalled how it was like to share the ring with Pacquiao. At the time, the two welterweights clashed, Pacquiao was already 38 years old. But according to Vargas, the legend's speed was still dangerous.
Though Vargas admitted that "Pac-Man" is a power puncher, he claims that he didn't feel Pacquiao's power the entire fight.
"His speed is dangerous. If you don't see his punch, he can take you down. I think it's his positioning that gives him some of the power, but mainly it's his speed. I'm sure he's a power puncher, but I didn't feel his power punches, honestly," Vargas claimed.
In the middle of the second round of the said match, Pacquiao scored a knockdown. But "The Pride of Las Vegas" took the opportunity to explain that the knockdown wasn't really a result of Pacquiao's punch. Instead, Vargas claims that he decided to pull away in the final second when Pacquiao's straight left hit him.
"I started off real good, and then I get hit in the second round. I'm coming in and I'm about to land a hard right, and I open up. But then I see him coming in with his straight left. I'm like, 'Oh, no, pull back.'So instead of cocking it, I just pull out. In that second I pulled out, he ended up hitting me with a straight left that barely nicked me, barely got me. But since I was already pulling away, it was a knockdown," Vargas explained.
After all, Vargas reflected on the loss and admitted that facing a legendary fighter like Pacquiao "was a great learning experience."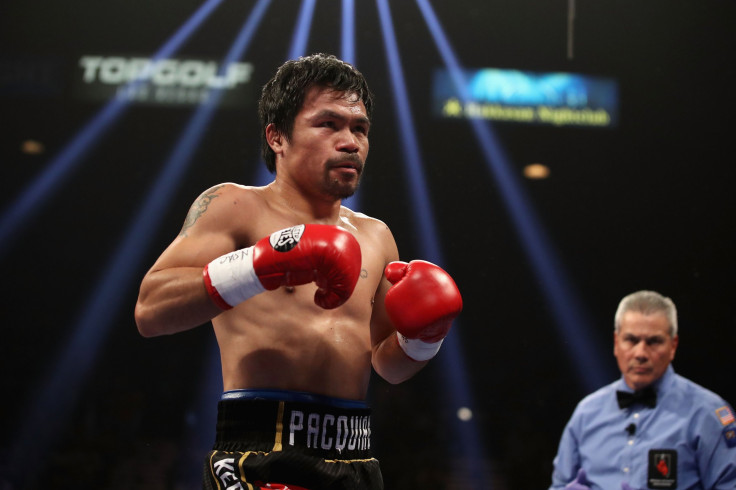 Meanwhile, Pacquiao's next fight could already be on the works. Terence Crawford's promoter and Top Rank boss Bob Arum recently revealed that they are already looking at 2021 as target date for the unification bout between Pacquiao and Crawford.
Arum also specified that he already had a virtual meeting with Pacquiao via Zoom. And as for the target location of the fight, they are looking at somewhere in the "Middle East, Macau or Australia" as possible venues.
© Copyright IBTimes 2023. All rights reserved.