Manufacturing Key To Asia, As India, China At Risk Of Middle-Income Trap: ADB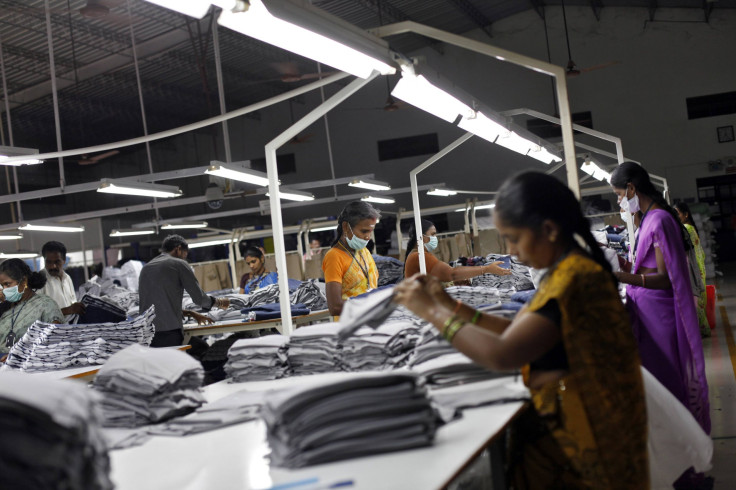 Certain Asian economies, including India, and to a certain extent, China, face the risk of falling into the middle-income trap, unless manufacturing growth is made a priority, the Asian Development Bank, or ADB, said in an annual report published on Wednesday.
The report noted that a certain set of economies -- Hong Kong, Japan, South Korea, Singapore and Taiwan -- became high-income countries, driven primarily by rapid industrialization, and warned against the current trend of moving focus from the agricultural sector directly to the service sector.
"Historically, no economy has reached high income status without reaching at least 18% share of manufacturing in output and employment for a sustained period," Changyong Rhee, ADB's chief economist, said in a statement accompanying the report. "Right now, as services boom in the region, it's tempting to shun industrialization, but it will be a serious mistake if a country wants to be prosperous."
Countries like China, Malaysia and Thailand are witnessing slowing growth, while nations such as India, Bangladesh, Pakistan and the Philippines, are stagnating because these nations have failed to create enough manufacturing jobs and instead, are focusing more on the service sector, according to the report.
However, a blanket policy prescription to cover all of Asia is not feasible, due to its regional diversity, the report noted, adding that industrialization may not be a cost-effective solution for small island economies.
The service sector contributes the largest share of output of developing nations in Asia and agriculture remains the largest employer for about 700 million people, the report noted, and urged slow-moving Asian economies to focus on upgrading their industrial base with better policies that would equip a country's factories with better-educated and skilled workers.
"Developing Asia needs to make a significant qualitative leap in structural transformation and to focus on transferring labor from sectors of low productivity (typically agriculture) into sectors of high productivity," the report said.
The report urged governments to promote enterprises to manufacture new products, while going up the ladder by producing more sophisticated products, and to enter new markets.
China and India have witnessed increasing investment in science and technology, but their efforts have been focused on manufacturing inexpensive versions of existing products, and they need to push for better innovation, the report said, adding that the two Asian giants and other similar economies need to create more jobs in the manufacturing sector to absorb workforce from the shrinking agriculture sector.
Countries at the lower end of the development spectrum -- Cambodia, Laos and Nepal -- can benefit from the advantage of low labor costs, and gradually progress from manufacturing simple products and services to producing increasingly complex ones, the report noted.
"But future transformation will most likely not resemble in pace and direction that seen in Japan and the newly industrialized economies during the second half of the 20th century, as the overall economic environment is very different today. The rest of developing Asia may not be likely to transform as quickly as this group," the report said.
© Copyright IBTimes 2023. All rights reserved.