Marciano Cantero's Death: Beloved Spanish Rocker's Fans Revisit Memories Tied To His Music
KEY POINTS
Marciano Cantero died at 62 following complications from a kidney infection
His final performance with his band Los Enanitos Verdes was on Aug. 13 in Orlando
Cantero's fans shared fond memories made with his music over the years
Marciano Cantero, frontman of the beloved Argentine band Los Enanitos Verdes, passed away Thursday night. The news was confirmed in a tribute post on the band's official Instagram page.
Cantero's final days were riddled with health issues arising from a kidney infection. He was recuperating in intensive care at the Cuyo Clinic in Mendonza, Argentina, following surgery on Sept. 5.
Cantero is survived by his son Javier, who spoke to the local press following the tragedy. "As much as I am very sad, I am 30 and these 30 years that I was able to spend with him was a gift. I can't help but be happy for the great man he was and for all the love that was returned to him these days," he said.
The revered musician was part of the band's 17-city U.S. tour which was announced to celebrate their 40-year music career. It kicked off on July 6, and the final show was performed on Aug. 13, at Orlando's House of Blues featuring Cantero on the mic, Felipe Staiti on the guitar, and Jota Morelli on the drums.
The band has a number of hits to their credit including "Lamento Boliviano", "Luz de Dia", "La Muralla Verde", and "Cuando Habla el Corazon".
"I want him to be remembered not only as the songwriter, singer and artist that he was but also as a wonderful person and my best friend in the world," Javier added.
Grieving fans took to social media to offer their tribute to Cantero, revisiting the fond memories that were made with his music.
"Ok now I am beyond sad af. The leader singer of Los Enanitos Verdes just died. A piece of culture just died for Latinos everywhere. A true icon in Rock en Español. I have been listening to them since I was a kid. Time to throw on the discography. RIP Marciano Cantero," one fan tweeted.
"Los Enanitos Verdes was one of the first bands I got into after I began learning Spanish and I listened to their song "Cuando Habla el Corazon" so many times it's part of my DNA now. I'm sorry for such a loss," wrote another.
"Get off work to find out Marciano Cantero died 💔 are u kidding me ): His voice plays in the background of just about every fond childhood memory I have and I just missed their concert over the summer bc i was in Iowa working. I'm genuinely so sad ):" tweeted another.
"Some of the best memories of my 20s were nights at rock en español clubs in Nor Cal/Austin/McAllen singing Lamento Boliviano at the top of my lungs alongside a bunch of sweaty strangers. Feeling every word of that song. QEPD" read another tweet. (QEPD is an Spanish acronym for may he rest in peace)
"I was 13 the first time I saw Enanitos Verdes. That lead me down a path to where now, I literally give 1 weekend a year almost exclusively to Spanish Rock. RIP Horacio "Marciano" cantero," wrote another fan.
The beloved rocker's family requested privacy and did not provide any details after local media reported that Cantero's doctors had removed one of his kidneys and a part of his spleen, as part of his treatment, reported El Tiempo.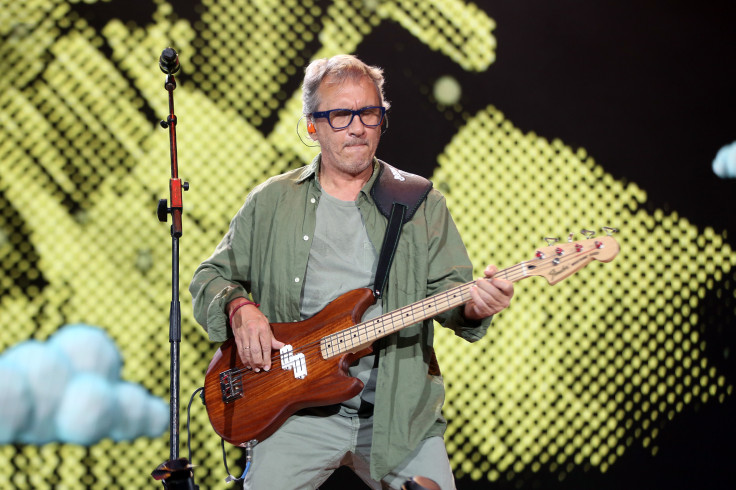 © Copyright IBTimes 2023. All rights reserved.