Marco Rubio 2016: Could Baldness Hurt Presidential Campaign?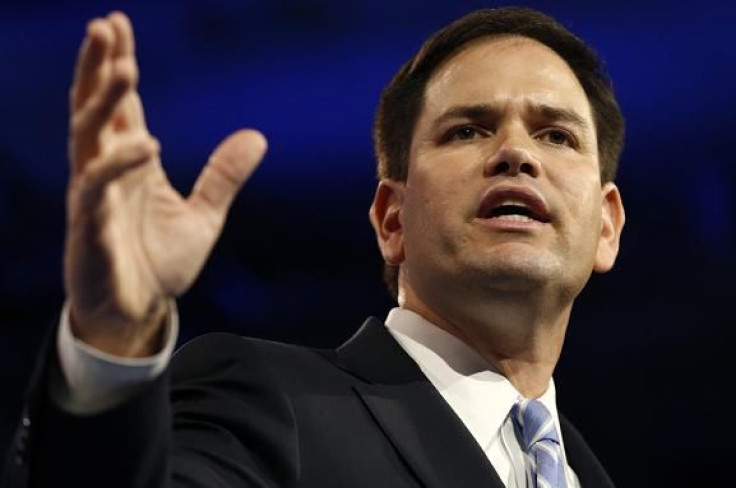 U.S. Sen. Marco Rubio, R-Fla., won over many Americans in 2010 with his youthful looks, blunt campaign talk, knowledge of rap music and Cuban roots. It didn't hurt that his wife, his childhood sweetheart, was a former Miami Dolphins cheerleader, complementing his image of a handsome, manly candidate. But in recent years, the good looks that helped make Rubio a GOP star have arguably begun to fade along with his hairline, a superficial fact that could nonetheless mean bad news for his prospects just as he is rumored to be seriously weighing a 2016 presidential bid.
Americans haven't elected a bald candidate to the White House in 58 years, when President Dwight Eisenhower won a second term over Adlai Stevenson (who didn't have much hair either). And more often than not, voters will pick the more attractive candidate over his rival. And it likely worked in Barack Obama's favor in 2008 that his opponent, Sen. John McCain, R-Ariz., was 25 years older.
"Presidents and CEOs tend to present themselves in a particular way. They are taller than average, and they tend to have particular features that suggest authority and virility," says Jennifer Gaboury, a political scientist at Hunter College in New York. "So a full head of hair, being clean-shaven, and being tall in this current period suggests a kind of manly command."
Even going totally bald is better than a balding head when it comes to first impressions, said Elle Medico, a men's hair stylist in New York.
"The problem is the way our society views a balding man verses a bald man," Medico said. "Someone who is balding more than 50 percent of their total hair can look desperate. ... It's clear to everyone else that they're trying to hide their ever-growing baldness, which shows some form of vanity and fear of change. Or worse -- like the person is trying to hide something, and disconnected from reality."
Rubio humorously acknowledged his thinning follicles in 2012 after Esquire magazine ran a piece dissecting his hair loss. He tweeted in response: "#Esquire report on having less hair than I once did is sadly true. But good news is I am still in upper 2% in Senate." The Washington Post, Yahoo! News, ABC News and The Week have also pointed out Rubio's receding hairline in recent years.
Rubio is one of a handful of Republicans considered a likely White House contender. He rose to political fame as the youngest-ever and first Latino speaker of the Florida House, according to the Washington Post. He later gained national prominence on issues such as immigration and federal spending.
Although Rubio was born in Miami, his Cuban roots could help with Hispanic and immigrant voters, an attractive proposition for the GOP, which needs more minority support after Obama won his 2008 and 2012 campaigns with the help of young, black, Asian and Latino voters.
But it's unclear if Rubio could launch a successful presidential campaign. He has 6 percent support among Republicans nationwide, according to Politico's latest polls for the 2016 presidential race. Even in Florida, Rubio is trailing former Republican Gov. Jeb Bush, another possible White House contender, with 18 percent support, according to a recent poll by Quinnipiac University.
Maybe his hair is to blame.
Looking good appeals to voters' survival instincts, argued a 2013 study published in Psychological Science. Researchers Andrew Edward White and Douglas T. Kenrick found voters are attracted to features associated with beauty — smooth skin, shiny hair, body and facial symmetry — because such traits are actually indicators of good health.
"Our ancestors frequently confronted devastating epidemics that wiped out many of the members of their groups; at such times, having a healthy leader might have been particularly important," wrote White and Kenrick in a New York Times op-ed describing their work.
If Rubio does end up running for president in 2016, his best hope could be a clean start, Medico said.
"Having the initiative to shave your head before nature completes the job shows courage and a willingness to change when change is due," Medico said. "Who wouldn't want those qualities in a president? In the end, I believe that our society would elect a bald president, but not a balding one. We did it with Eisenhower, but then again his opponent was bald as well."
Some recent polls of the Republican field for 2016: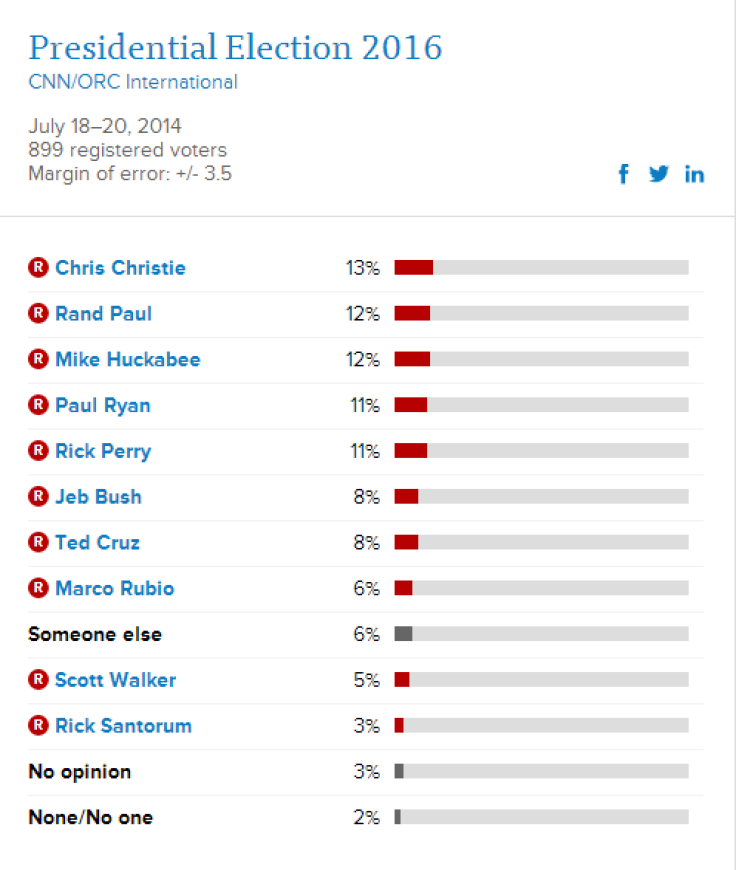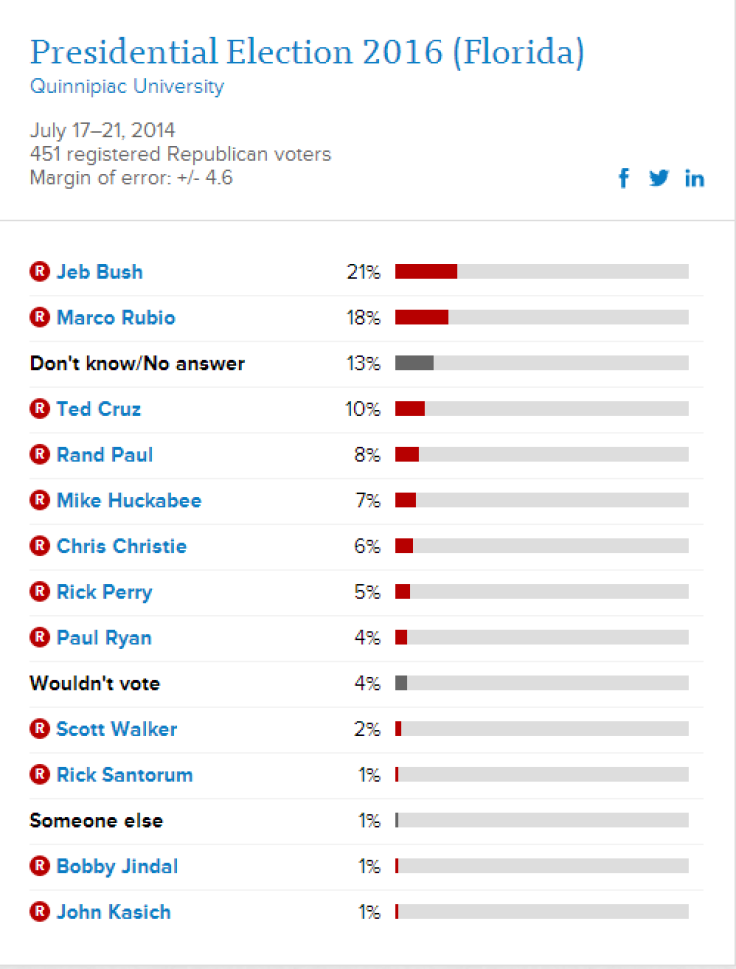 Here's a look at Rubio since 2010.
Senator Marco Rubio in 2010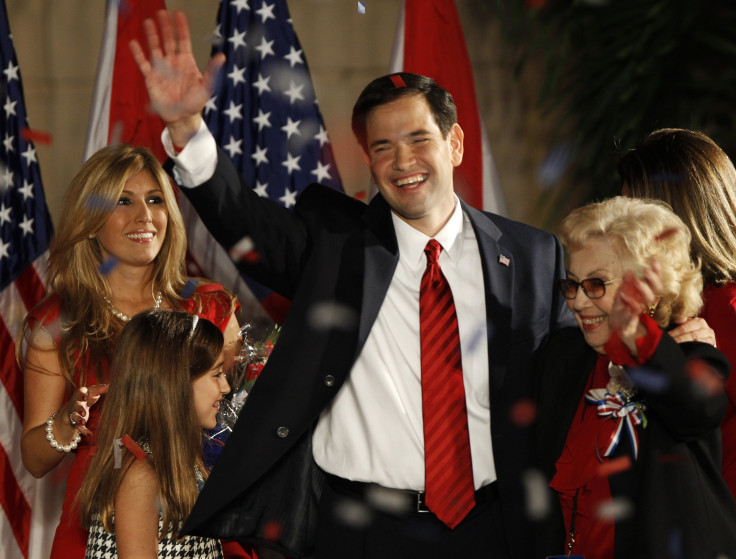 Senator Marco Rubio in 2011
Senator Marco Rubio in 2012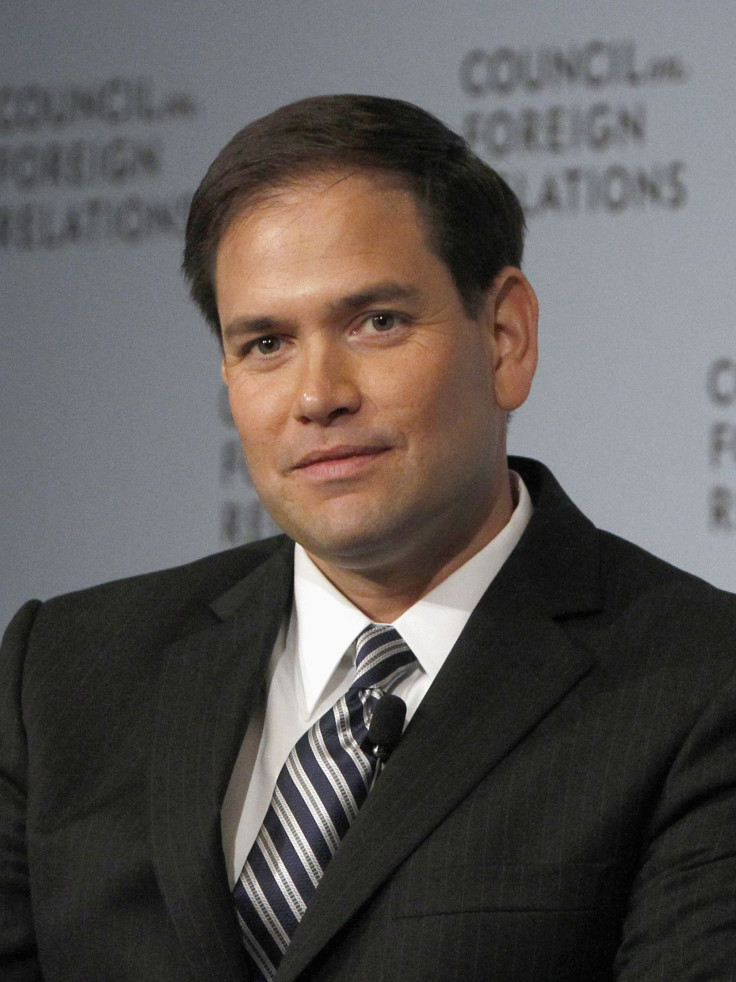 Senator Marco Rubio in 2013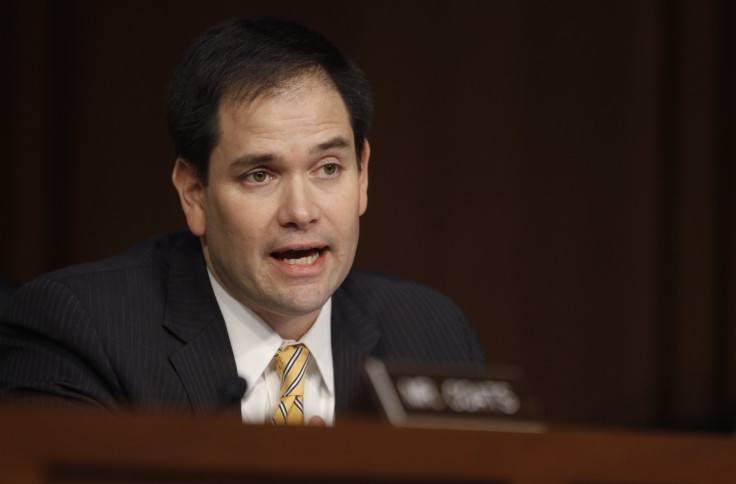 Senator Marco Rubio in 2014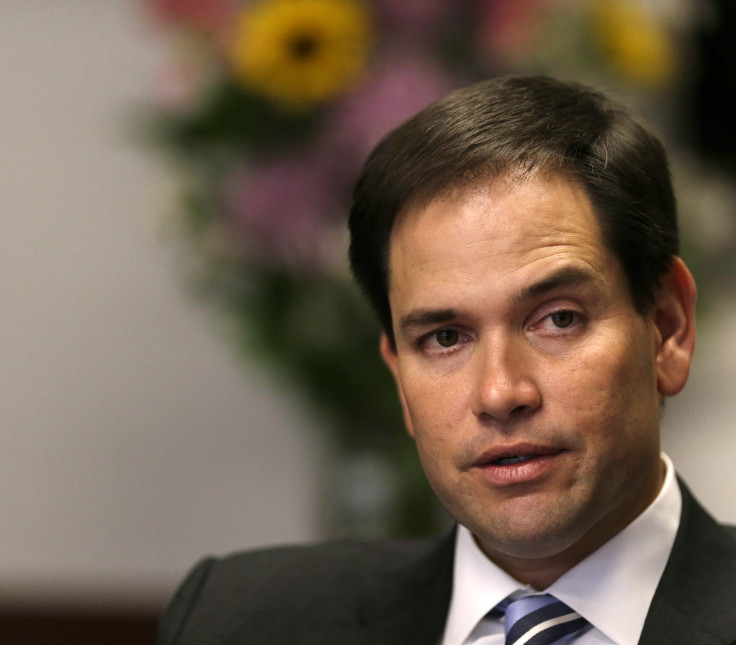 FOR FREE to continue reading
✔️ Unlock the full content of International Business Times UK for free
offer available for a limited time only
✔️ Easily manage your Newsletters subscriptions and save your favourite articles
✔️ No payment method required
Already have an account?
Log in
© Copyright IBTimes 2023. All rights reserved.