Margaret Thatcher, Former British Prime Minister, Dies At 87 From A Stroke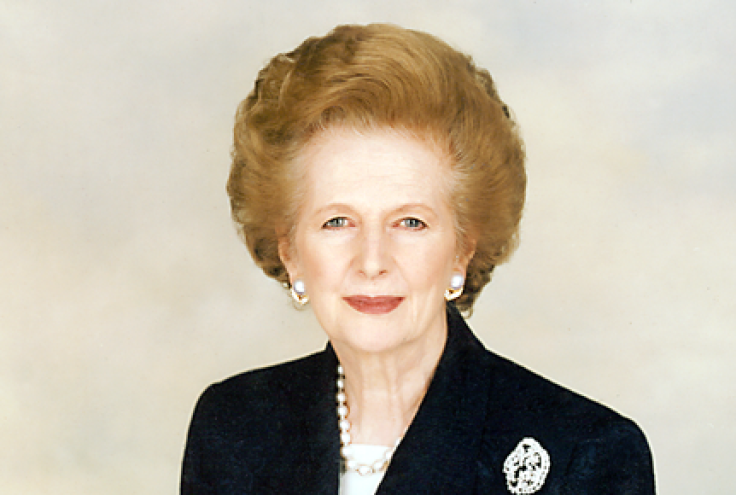 Margaret Thatcher, the former British prime minister, has died from a stroke. She was 87 years old.
"It is with great sadness that Mark and Carol Thatcher announced that their mother, Baroness Thatcher, died peacefully following a stroke this morning," her spokesman Lord Bell said.
Thatcher who led the British government from 1979-1990, was Britain's longest-serving prime minister. She's the first and only woman to hold the position.
Born on Oct. 13, 1925, in Grantham, England, Thatcher was the daughter of a grocer. She attended Oxford University where she studied chemistry before becoming a Conservative Member of Parliament for Finchley in North London in 1959 and served as its MP until 1992.
When the Conservatives came into power in 1979, Thatcher became prime minister. She helped advance the British economy by privatizing state-owned industries like social housing and public transport, reformed trade unions and lowered taxes and reduced inflation. These changes came at a price – unemployment hit 11.9 percent, the country's highest level ever.
In 1982 Thatcher waged a controversial war in the Falkland Islands. When British forces successfully recaptured the island, the conflict helped her win a landslide second-term re-election in 1983. The following year, Thatcher survived an assassination attempt by the Irish Republic Army, which bombed her hotel in Brighton during the Conservative Party's annual conference.
Thatcher had several nicknames during her lifetime.
As secretary of education, Thatcher abolished the country's universal free school milk program, which earned her the title of "milk snatcher." In 1976, Thatcher was labeled the "Iron Lady" by the Soviet press after she gave a speech where she said "the Russians are bent on world dominance." The latter stuck and became the title of a 2011 biographical film chronicling her life.
Thatcher married her husband, Denis Thatcher, a wealthy businessman in 1951. Two years later the couple had twins, Mark and Carol.
After serving three terms as the country's prime minister, Thatcher was appointed a peeress in the House of Lords with the title of Baroness Thatcher of Kesteven. She continued to give public speeches around the world, established the Thatcher Foundation and became a member of the Order of the Garter, the highest order of knighthood in England.
Thatcher suffered a series of minor strikes and left public life in 2002.
© Copyright IBTimes 2023. All rights reserved.