Maria Putin, Vladimir Putin's Daughter, Draws Ire Of Dutch Citizens Over Netherlands Residence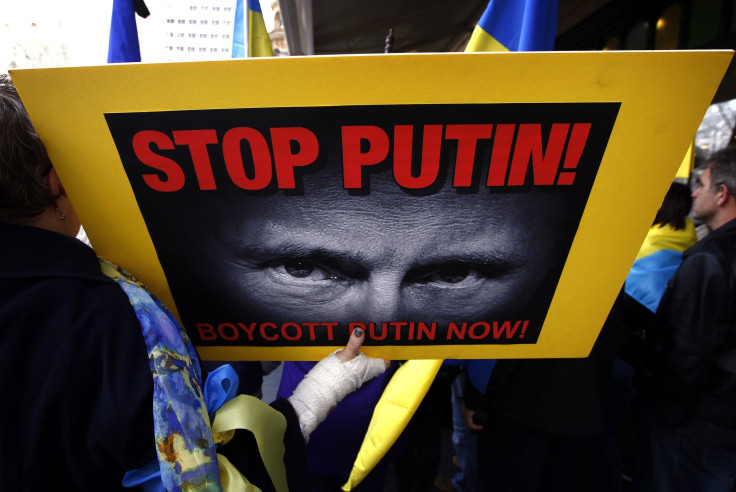 A Dutch mayor apologized Wednesday for calling on Maria Putin, the daughter of Russian President Vladimir Putin, to be deported from the Netherlands, where the 29-year-old is living with her Dutch boyfriend.
Hilversum Mayor Pieter Broetjes said frustration over the shooting down of MH17 over Eastern Ukraine fueled his controversial remarks on Dutch radio Wednesday morning, when he said Maria Putin should be deported from the Netherlands. Ukraine and the West blamed the MH17 crash on pro-Russian separatists, whom they claimed used a Russian-made Buk surface-to-air missile after mistaking the commercial aircraft for a Ukrainian army plane. The rebels and Russia said Ukrainian forces were responsible for shooting down the plane, despite evidence that pro-Russian separatists allegedly talked about causing the crash moments after MH17 fell out of the sky.
Of the 298 people killed aboard MH17, 193 were Dutch. The Malaysia Airlines plane was headed to Kuala Lumpur from Amsterdam.
Broetjes apologized for saying Maria Putin should be deported, calling his comments "not wise" in a Twitter post, the Guardian reported. Broetjes said his comments "stemmed from a feeling of helplessness that many will recognize."
Maria Putin reportedly lives in Voorschoten in the western portion of the Netherlands, about 10 miles from The Hague, where ironically the International Criminal Court is situated. Her boyfriend is reportedly Dutch citizen Jorrit Faasen, whom the Guardian said had high-level positions in the Russian natural gas company Gazprom and oil and gas line construction company Stroytransgaz.
Little is known about Maria Putin, as Vladimir Putin's daughter hasn't been officially photographed since she's been an adult. Putin has another daughter, Yekaterina.
Broetjes isn't the only Dutch citizen enraged over Maria Putin living in the Netherlands. Ukrainians in the country protested outside her apartment in Voorschoten, according to Dutch newspaper De Telegraaf. The paper posted a picture online that it claimed was the apartment where Maria Putin and Faasen are living.
© Copyright IBTimes 2023. All rights reserved.