Marijuana Legalization 2014: Alaska, Washington DC And Oregon Pass Reforms, Florida Effort Fails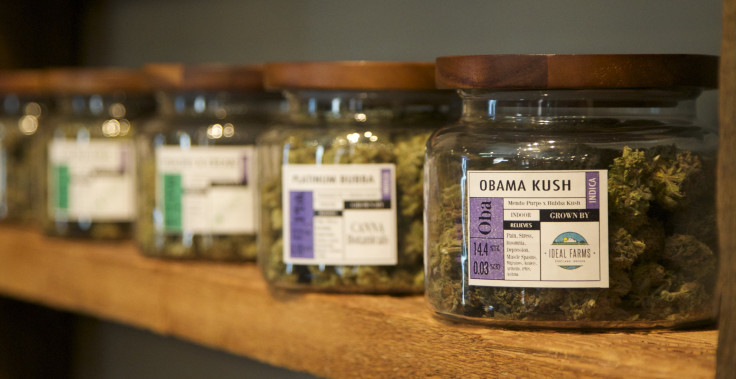 Alaska approved Ballot Measure 2 in Tuesday's midterm elections and became the latest state to legalize marijuana, the Alaska Dispatch News reported. The vote, 52 percent for and 48 percent against, legalized recreational use of pot, but Alaskans will likely have to wait until 2015 before the measure becomes law.
"In a year where Republicans swept many state and local races, marijuana reform brought voters of both parties together in their support for ending marijuana prohibition. Lawmakers in Congress should recognize that a majority of Americans are ready to see marijuana legalized and regulated and should move to make substantial changes to federal law to reflect that reality," National Organization for the Reform of Marijuana Laws Communications Director Erik Altieri said in a statement.
Alaska's Ballot Measure 2 would make it legal for adults 21 or older to possess up to an ounce of pot and six plants. The manufacture, sale and distribution of marijuana will be overseen by the Alcoholic Beverage Control Board, which has the ability to create a a separate Marijuana Control Board. A $50 tax per ounce on sales to retail stores or manufacturers is also part of the measure.
"The bill states that it is not intended to require an employer to allow marijuana use, transportation, possession, sale, growth or transfer, or prevent an employer from prohibiting these activities. The bill does not intend to supersede laws prohibiting driving under the influence of marijuana. The bill does not intend to prohibit schools, correction facilities, hospitals, or private persons or entities from restricting marijuana on their property. The bill does not intend to limit the state's existing medical marijuana laws," reads the bill.
Alaska previously voted on marijuana legalization measures in 2000 and 2004. Both initiatives failed, but there was strong voter support for both bills, 40.9 percent in favor in 2000 and 44 percent in favor in 2004, notes the Alaska Dispatch News.
Oregon and Washington, D.C., also legalized marijuana, while a measure in Florida failed Tuesday. The two states and district join Colorado and Washington, both of which legalized marijuana in 2012.
© Copyright IBTimes 2023. All rights reserved.
FOLLOW MORE IBT NEWS ON THE BELOW CHANNELS