Marijuana Legalization Gets Majority Support For First Time: Poll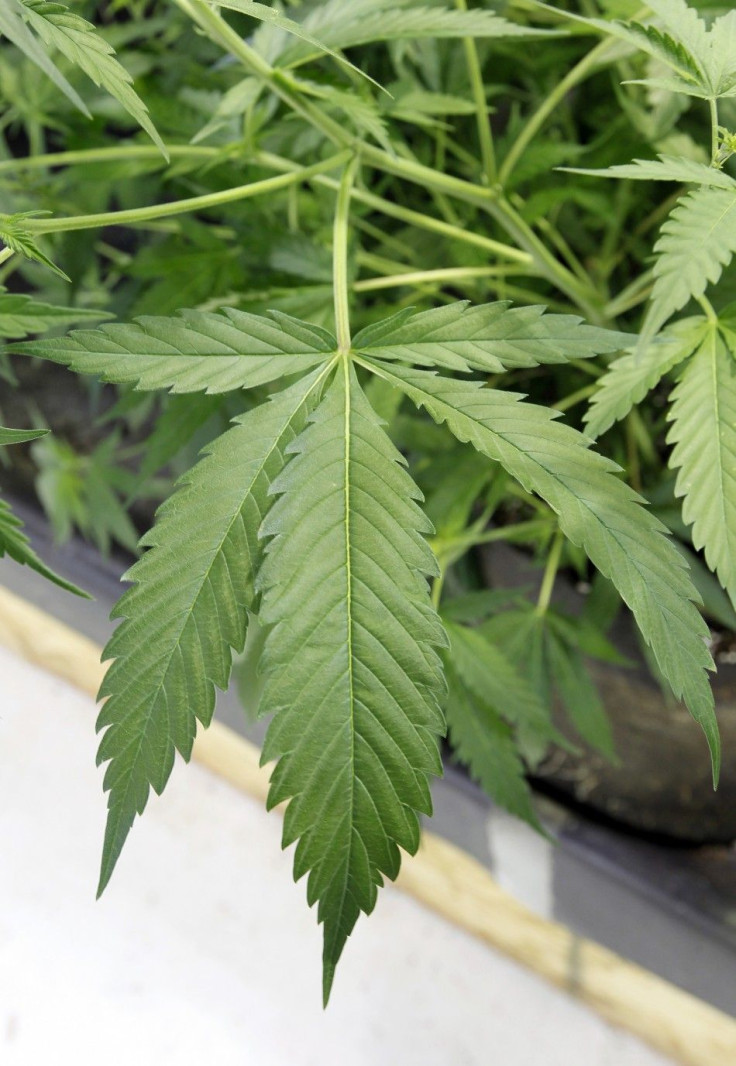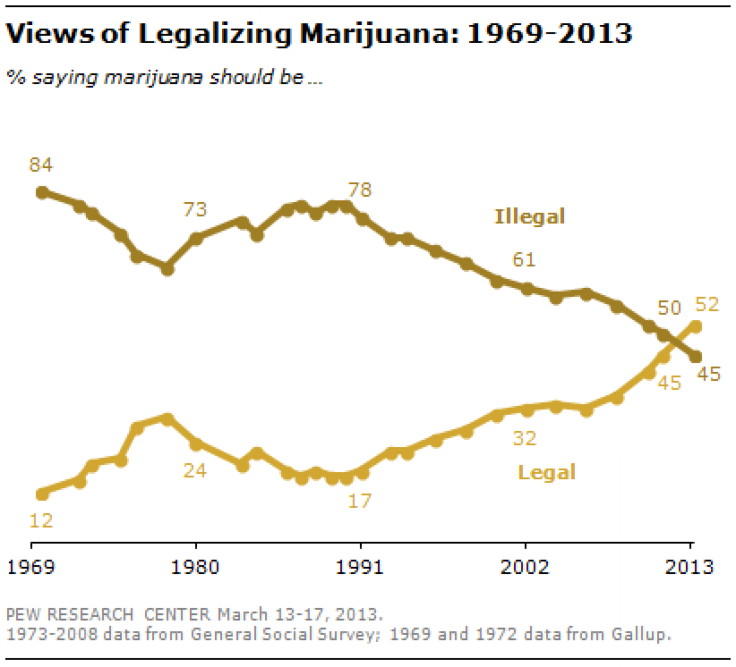 A majority of Americans are in support of marijuana legalization -- the first time that happens in decades of polling on the weed debate, a new survey conducted by Pew Research Center shows.
The national poll of 1,501 adults conducted between March 13 and 17 found that 52 percent are in favor of pot legalization while 45 percent oppose it. In the past three years alone, support for marijuana legalization increased 11 percentage points, according to the Pew poll.
And advocates for legalization are happy with the findings.
"These results do not just represent a tipping point," said Steve Fox, national political director for the nonprofit Marijuana Policy Project, in a statement. "With support for legalization among people under the age of 50 at close to 60 percent, this is more like the tip of the iceberg. Elected officials across the country need to listen to the people."
Fox said prohibiting marijuana use is a "policy without a rational basis and without public support." He's calling for pot regulation to increase tax revenues and shift law enforcement resources to areas that pose real problems.
The shift in attitude about weed legalization is stronger among the younger adults, as 65 percent of millennials -- those born since 1980 -- favor legalizing marijuana use, according the survey. That is a 29 percentage point increase from 2008.
And young adults aren't the only ones shifting their support.
Here's what the poll found:
-- 50 percent of Baby Boomers, born just after World War II, now favor legalizing pot;
-- Among Generation X -- those born between 1965 and 1980 -- support for marijuana grew from 28 percent in 1994 to 54 percent presently;
-- The Silent Generation, those born between 1925 and 1942, is still showing majority opposition to weed legalization, but the percentage of those who favor it has almost doubled from 17 percent to 32 percent since 2002.
Of particular note in the Pew poll is that people are beginning to see marijuana use as less of a moral issue. Some 50 percent of Americans in 2006 felt smoking marijuana was morally wrong. Today, only 32 percent hold that view while 50 percent now believe there's nothing morally wrong with pot use.
After all, nearly half of American adults (48 percent) said they've tried marijuana either for medical reasons of "just for fun." One-quarter of them have done so in the past year, according to the Pew survey.
Yet, despite their experimenting and the changes occuring in the weed debate, more than half of American adults (51 percent) said they'd still feel uncomfortable if people were using it around them. The discomfort is high among those 65 and older. More women (57 percent) than men (44 percent) would take issue with someone using marijuana around them, according to Pew.
© Copyright IBTimes 2023. All rights reserved.