Marijuana Legalization In Pennsylvania 2015: Advocates Make Case For Medical Pot As Bill Heads To House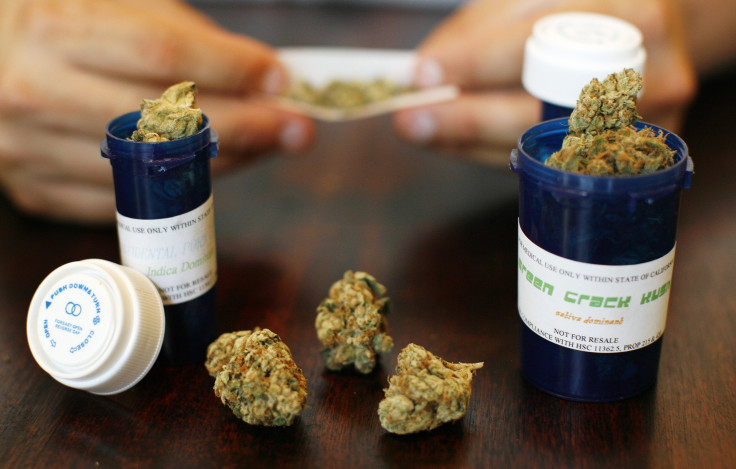 Supporters of a bill that would legalize medical marijuana in Pennsylvania this year met in Pittsburgh Monday to make their case for legal pot. The bill, which would allow doctors to prescribe patients a marijuana oil extract that users could either ingest directly or inhale through a vaporizer device, passed the Senate last week and is now headed for the House.
During Monday night's forum, put on by the National Organization for the Reform of Marijuana Laws, or NORML, advocates spoke of having "compassion" for people suffering from ailments such as seizures and cancer for whom medicinal marijuana could offer relief. "The frustration is that we don't even have the opportunity to try it, legally," said Heather Shuker, according to CBS Pittsburgh. Shuker said her daughter has epilepsy and has been on several different seizure medications, many of which have bad side effects. "That's all we want, the opportunity to try this. It should not be the last resort, it should be the first resort," Shuker said.
State House Rep. Ed Gainey, a Democrat, attended the forum and voiced his support for medical marijuana. "There is no question that it helps," CBS Pittsburgh quoted Gainey as saying. "We have an opportunity to use this as compassion for people with seizures, cancer and various other medical conditions."
Recent polling shows a vast majority – 88 percent -- of Pennsylvanians support legalizing medical marijuana. The drug is currently illegal for any purpose under Pennsylvania state law.
Lawmakers have attempted legalization before, but failed to get the proposed legislation to a committee in the House. Supporters of legalization say they're more optimistic this year as legalization gains momentum across the country. Twenty-three states allow patients to access medical marijuana. A handful of others are considering legalizing medical pot this year.
Pennsylvania Gov. Tom Wolf has indicated his intention to support the Senate bill. "If they support it and it takes us farther down the road toward what we all want, which is full legalization of medical marijuana, giving doctors the ability and the right to prescribe medicine they think that patients need, I'm for it," Wolf told reporters in January.
© Copyright IBTimes 2022. All rights reserved.
FOLLOW MORE IBT NEWS ON THE BELOW CHANNELS