Marijuana Stocks: After 2018 Election, Is Weed The Big Winner?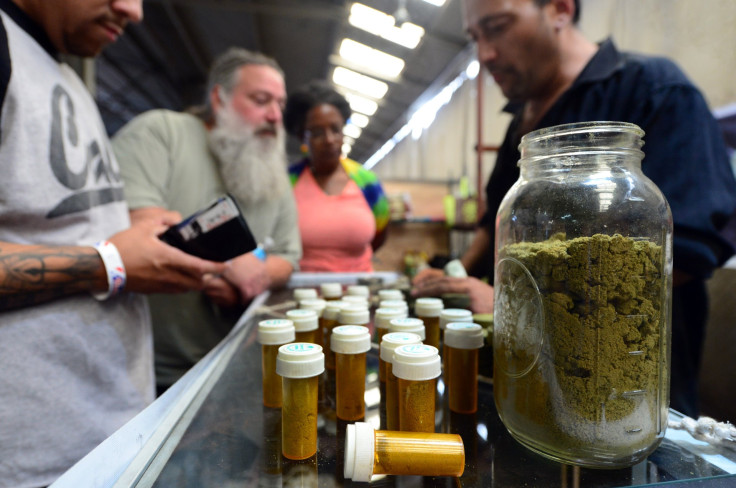 While there may not have been a full "blue wave" during the midterm elections, there happened to be a "green wave." Voters in some states made marijuana a clear winner on Tuesday.
Michigan became the 10th state to approve recreational use of the marijuana, while Utah and Missouri passed medical marijuana measures and five Ohio cities approved local marijuana decriminalization measures.
There are now 33 states that have passed some type of pro-marijuana legislation. North Dakota voters, however, rejected legalizing marijuana for recreational use on Tuesday.
Meanwhile, cannabis advocates got even more good news Wednesday, when Jeff Sessions, a fierce opponent of marijuana laws, resigned as Attorney General. Sessions in January had said he wanted to rescind Obama administration policies that allow states to decided marijuana laws.
Democrats taking control of the House of Representatives is also a victory for cannabis advocates since Democrats are more in favor of legal reform of marijuana than Republicans.
According to Marijuana Business Daily, marijuana sales will reach $8 billion in 2018 and could reach $11 billion in 2020.
The election results were felt on Wall Street. Marijuana-related stocks, such as Tilray (TLRY), Canopy Growth (CGC), Cronos Group (CRON), saw sharp gains Wednesday. Exchange-traded funds (ETF) that track marijuana-related shares also saw gains.
"In our view, these midterm results combined with a strong pipeline of upcoming catalysts should serve to drive a decoupling of valuation multiples for the U.S. cannabis sector to eventually reach a premium over Canadian LP peers," GMP Securities analyst Robert Fagan wrote in a note to clients.
Mitchell Goldberg, president of ClientFirst Strategy, told USA Today in September that investors should exercise some caution in marijuana stocks.
"The general thesis is this will be a huge market, everyone will be on pot, it will be legal everywhere and everyone will just love it. But that's way too optimistic," Goldberg said. "I'd hate to see someone gamble their retirement savings on the current crop of pot stocks."
© Copyright IBTimes 2023. All rights reserved.