Marilyn Mosby Speaks: Freddie Gray Case Prosecutor Tells Black Women In NAACP To Channel Confidence Into Leadership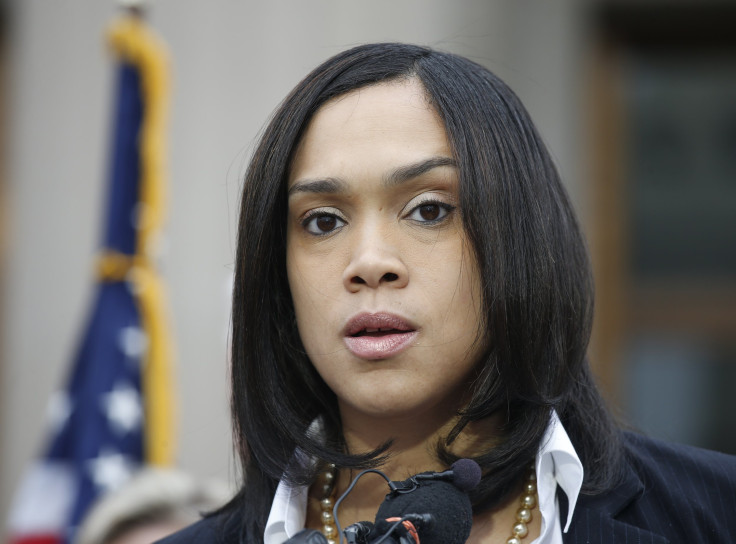 PHILADELPHIA -- Black women must actively maximize their value in their jobs and in their communities to overcome barriers, Marilyn Mosby, Baltimore's chief prosecutor, told dozens of women leaders during a speech at this year's annual NAACP national conference. Mosby, the youngest chief prosecutor of a major city who has recently become a symbol of racial justice, was hailed as a hero for black women attending the event Sunday in Philadelphia hosted by the nation's largest and oldest civil rights organization for people of color.
"With all the negativity that's in our world today, surrounding our young people, we must take the time out to empower those that are self-motivators, self-discipliners and self-determined enough to understand the importance of even being here," said Mosby, who keynoted the Women In NAACP Empowerment Forum event held in a sold-out ballroom of the Loews Philadelphia Hotel. "Despite dealing with the daily stresses of our jobs, our families and our faith … we as African-American women have to overcome so many obstacles, stereotypes and, all too often, self-imposed barriers in the exhibition of leadership."
The event was attended by more than 400 people and covered a range of topics on the central question: "Is there justice for women and girls" in the United States? Through honesty about their journeys, women who have blazed the trail can guide young girls around obstacles placed in their paths, Mosby said.
"All too often in our community, when we feel we've obtained a level of success, we want people to see where we are, and not how we got to where we are," the 35-year-old prosecutor said to the audience. "We, as women, must cast our shame, our pride, our egos aside, and we must continue to pass our testimony…on to the generations coming behind us."
Mosby went on to remind the room of the disparities faced by black women. On average, women in the U.S. earn 78 cents for every dollar earned by men, according to the latest figures from the U.S. Census Bureau. However, black women are paid just 64 cents for every dollar paid to white men and consistently have the highest unemployment rate among women of all races.
NAACP leaders said black women encounter the pressures that all women face, but to disparate effects and at younger ages. From harsher sentences under the criminal justice system and unequal educational resources to earlier parenthood and interpersonal struggles, black women and girls should be a focus for the national civil rights agenda, as black men and boys have been for decades, said Darele Campbell, a pharmacist from Tampa, Florida, who attended Sunday's forum.
"I would like to see more of us reach out to other women and bring them into the fold," said Campbell, 57. "Most of us here are educated women, but we need to reach those who only see the videos and hear the music that downgrades them constantly. They are not the objects that they are portrayed to be."
Linda Haywood, president of the Flagler County branch of the NAACP in Florida, said she would like to see more black women break down racial barriers, as was done recently with the confirmation of U.S. Attorney General Loretta Lynch, who this year became the first black woman to hold the position.
"Mrs. Mosby has done that," said Haywood, 58. "She's done that through education and hard work. She's a hero. We're all attracted to heroines."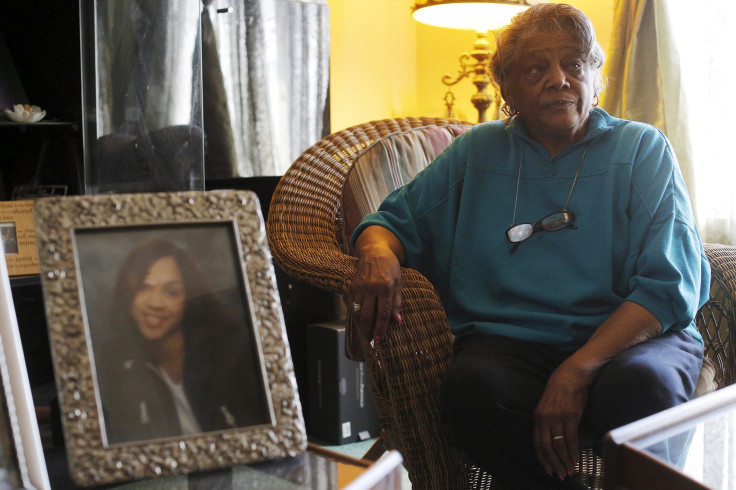 Mosby gained national attention in May, following the death of Freddie Gray, a 25-year-old black man who suffered fatal injuries while in Baltimore police custody in April. Gray's case sparked multiple days of rioting and protests in the city, which calmed when Mosby announced criminal charges against the officers involved in Gray's arrest.
Six Baltimore police officers have been indicted on offenses -- which range from second-degree "depraved heart" murder to official misconduct -- for allegedly using excessive force against Gray and improperly securing him for transport to jail on April 12. Gray died from spine and neck fractures on April 19. The officers' trial has been set for mid-October.
Mosby became the nation's youngest elected chief prosecutor of a major city in January. She is the daughter of police officers and was inspired to become a prosecutor at age 14, after witnessing death of a close relative outside of her family's inner-city Boston home. However, as she quickly rose up in the ranks as an assistant state prosecutor, she was discouraged from seeking higher office, Mosby told the women at the NAACP forum.
"We all in this room have been tested," she said.
The Baltimore police officers' union criticized her handling of the Gray case, reasoning that her marriage to Nick Mosby, a city councilman, and their relationships with the victim's family and potential trial witnesses give the appearance of a conflict of interest. Lawyers for the six Baltimore police officers in May called for Mosby to recuse herself from the trial, which she has refused to do.
Adversity has propelled Mosby toward her stated goal of reforming the criminal justice system and being an example to young women, she said. "Every great movement toward progress began with warrior women who had channeled their confidence and were unafraid to challenge the status quo in the pursuit of justice and equality," she said.
© Copyright IBTimes 2023. All rights reserved.