Who Is Marilyn Mosby? Baltimore City State's Attorney To Decide If Officers Are Charged In Freddie Gray's Death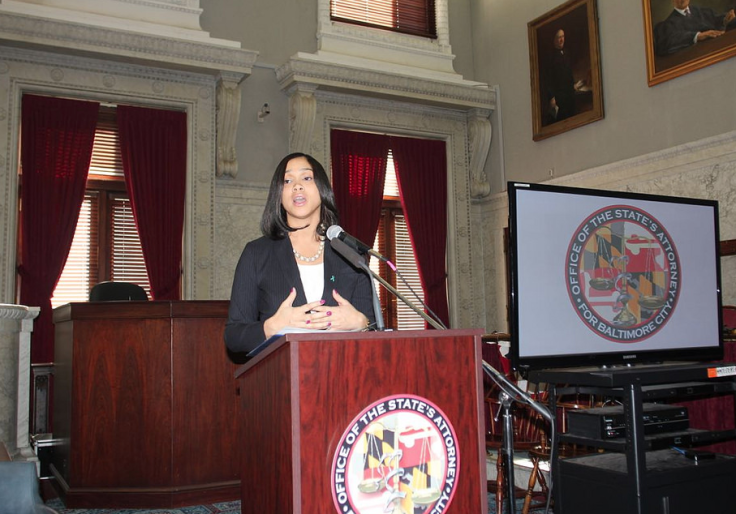 UPDATE 1:03 p.m. ET -- Baltimore City's State Attorney Marilyn Mosby on Thursday confirmed that her office had received copies of the Baltimore Police Deparment's investigative report into the death of Fredide Gray. "However, the results of their investigation is not new to us," Mosby said in a statement. "We have been briefed regularly throughout their process while simultaneously conducting our own independent investigation into the death of Freddie Gray. While we have and will continue to leverage the information received by the Department, we are not relying solely on their findings but rather the facts that we have gathered and verified. We ask for the public to remain patient and peaceful and to trust the process of the justice system."
Original story:
People watching developments in Baltimore -- where rioting and protests followed the April 19 death of Freddie Gray -- are now turning their attention toward Baltimore City's State's Attorney Marilyn Mosby, the chief prosecutor for the city. On Friday, Baltimore police officials are expected to present Mosby with results of an internal investigation into the death.
After reviewing the report, Mosby -- who will soon mark four months on the job -- will ultimately decide whether any or all of the six police officers suspended in connection with Gray's death will face criminal charges.
Mosby -- who at age 34 became the nation's youngest chief prosecutor when she took office in January -- was raised in inner-city Boston and grew up in a police household, the Daily Beast reported. Both of her parents and one of her grandfathers were police officers.
Prior to her election as Baltimore's state's attorney, Mosby won the endorsement of a city police union. But she has not been coy about advocating on the behalf of families who have sought answers in previous police-involved deaths of Baltimore residents.
After her predecessor decided not to bring charges against officers whose tussled last year with a Baltimore man named Tyrone Wright -- a case that ended with Wright's death -- Mosby said she would be "more transparent" in how she arrived at decisions in police-involved cases. "This family waited nine months to know how their loved one was killed," Mosby said during her campaign for the elected office.
But despite that statement, Mosby has been a vocal supporter of the police, a stand fraught with political risk in a city with Baltimore's history of police brutality allegations. "It is my genuine belief, despite what we might all want to think, what we might want to believe, the police officers in this city are doing their jobs," she said. "I repeat, the police officers in Baltimore city are doing their jobs and taking bad guys off the street."
Mosby also has been unapologetic about being tough on crime plaguing the majority-black city. "When thugs and murderers control our neighborhoods from jail and our mothers, grandmothers and children are afraid to walk down the streets in their own communities for fear of being robbed, hurt, and/or intimidated by gangs, we are failing in every sense of the word," Mosby said in a message written to supporters prior to her election.
Mosby is married to Nick Mosby, an African-American Baltimore city councilman who has been vocal about the Gray case and the subsequent protests. The two met as students at Tuskegee University, the Daily Beast reported. They were married in 2004. She decided to become a prosecutor when she was 14, after witnessing a close relative being shot to death in a robbery outside her family's Boston home.
© Copyright IBTimes 2022. All rights reserved.
FOLLOW MORE IBT NEWS ON THE BELOW CHANNELS