Mark Cuban Apologizes To Trayvon Martin's Family For 'Black Kid In A Hoodie' Comment, But Stands By Interview On Racism, Bigotry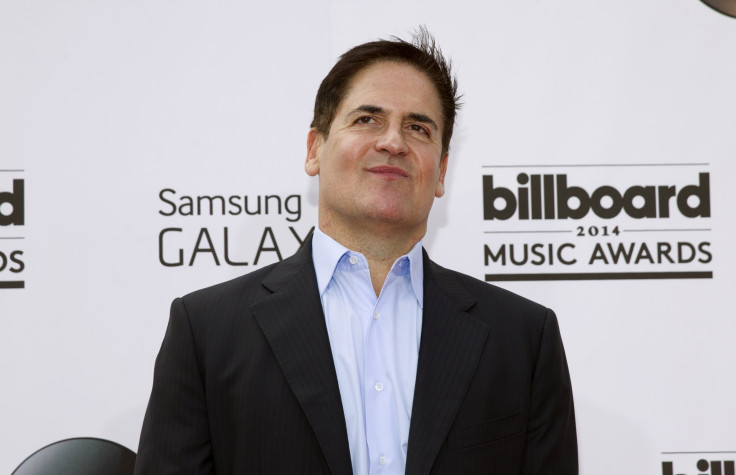 Dallas Mavericks owner Mark Cuban took to Twitter on Thursday to apologize to the family of deceased teenager Trayvon Martin after comments he made regarding racism and bigotry indirectly evoked imagery related to the young man's death.
On Thursday, Cuban admitted on Twitter that his use of the phrase "black kid in a hoodie" during a Wednesday interview with Inc. Magazine was insensitive to Trayvon Martin's family. In 2012, Martin, an unarmed 17-year-old, was shot and killed by George Zimmerman while wearing a hoodie, leading countless individuals to post photos of themselves wearing hoodies as a show of solidarity with the fallen teenager.
"In hindsight I should have used different examples. I didn't consider the Trayvon Martin family, and I apologize to them for that," Cuban said. "Beyond apologizing to the Martin family, I stand by the words and substance of the interview."
During the Inc. interview, which took place at the magazine's GrowCo Conference in Nashville, Cuban commented on the continued existence of racism and bigotry in the wake of Los Angeles Clippers owner Donald Sterling's recent disparaging remarks about African-Americans. The Mavericks owner admitted that he still harbors his own prejudices.
"If I see a black kid in a hoodie and it's late at night, I'm walking to the other side of the street," Cuban said. "And if on that side of the street there's a guy who has tattoos all over his face, white guy, bald head, tattoos everywhere, I'm walking back to the other side of the street."
"I know that I'm not perfect. While we all have our own prejudices and bigotries, we have to learn that it's an issue that we have to control, that it's part of my responsibility as an entrepreneur to try to solve it, not just to kick the problem down the road," he added.
Cuban's entire Twitter statement regarding his comments to Inc. Magazine can be viewed below.
© Copyright IBTimes 2023. All rights reserved.