Marketing To Generation Z: Millennials Move Aside As Brands Shift Focus To Under-18 Customers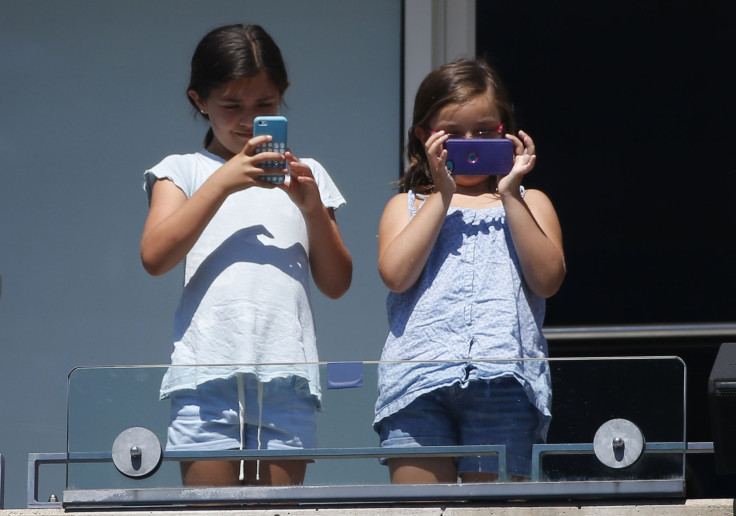 If 2014 was the year of the millennial, 2015 is all about Generation Z. Some marketers have already begun shifting their strategies to appeal to people born in the 1990s and mid-2000s, but successfully getting their attention is more complicated than just throwing ads up on Facebook. Gen Z is completely separate from millennials, experts say, and old techniques won't do for the new generation.
"I don't think they're wanting to see another campaign with 'YOLO' or 'swag' … They're looking for something that's a lot more authentic and inspiring," Vinny Squillace, associate director of brand development for marketing agency MRY in Seattle, said.
Marketers say a lot is at stake. Anyone under 18 belongs to Gen Z, which makes up more than a quarter of the United States' population, according to a report from New York ad agency Sparks & Honey. Their average weekly allowance is $16.90, which amounts to about $44 billion a year. Even Gen Zers too young to make purchases themselves influence their parents' buying decisions, marketers say.
Previously, marketers focused on figuring out the millennial generation, which typically includes people ages 19 through 34. But as Gen Z comes of age, brands need to get hip -- and fast. "Now, all of a sudden, people are like, 'Wait a minute. Now we need to look at something beyond millennials,'" Sarah Davanzo, Sparks & Honey's chief cultural strategy officer, said. "For marketing, Gen Z is now the topic of research for 2015."
Ford Motor Co. dedicated a session on the subject Monday at the North American International Auto Show in Detroit. Speakers including Snapchat Chief Operating Officer Emily White talked about the habits and characteristics of Gen Z, the most influential of which is that it's the first group of people to really grow up with the Internet.
That means social media and digital advertising will still reign king in marketing strategies. But whereas millennials used three screens, Gen Zers use five: a smartphone, TV, laptop, desktop and iPod. "If millennials were in part sort of digital natives, then Gen Z is pure-play digital natives," Jeff Fromm, president of FutureCast, a millennial marketing consultancy in Kansas City, Missouri, and coauthor of "Marketing to Millennials," said.
Marketers should then spread their stories across those devices. Gen Z is increasingly tech-savvy and has no problem getting information from multiple sources, like using YouTube for research papers. Fast-food chain Taco Bell taps into this instinct by promoting its products and engaging with users on video-sharing service Vine and mobile messaging app Snapchat, according to Fromm.
The economic recession has also helped to shape the buying habits of Gen Z. Because they grew up in a time when their family members may have been unemployed and money was tight, they're resourceful and entrepreneurial. Gone are the perennially optimistic millennials -- Gen Zers want to work for their success, Davanzo said. Nearly three-quarters of high school students surveyed by Sparks & Honey said they wanted to start their own business someday. "You're not going to be marketing to them, you're going to be co-creating with them," Fromm said, adding, "This market wants to be treated as a consumer who's a partner, not as a target audience."
Because of this, Gen Z customers will gravitate toward companies that are transparent and socially conscious. Charity: Water's website makes a point of showing its donors where the money goes, and that's part of the reason it's popular with young people, Squillace said.
Company values will especially play a role in Gen Z's choices when two similar products cost about the same. "If the brand is one that matters to me, I'll have to have it," Fromm said. "And it won't be about price."
Gen Z's timeline is also fluid. In recent years, millennials have become notorious for having life events out of order. They didn't necessarily go from high school to college to job to marriage to baby; they switched up the sequence. Gen Z will probably do the same, and Fromm said this can affect their buying habits. They have experiences first and then purchase items related to it -- not the other way around.
Squillace said marketers should capitalize on this data. For example, GoPro constantly scours the Internet to find exciting user-uploaded videos to share on company pages. In doing so, the San Mateo, California, company grew bigger than its product. "It's not just about the video camera, it's about being a hero with that video camera," Squillace said.
Overall, Jamie Gutfreund, chief marketing officer of digital agency Deep Focus in Los Angeles, said marketers can't reach Gen Z unless they "clearly get teens." In short: They're humble, phone-obsessed and they like video games. They're worried about the environment, choose visuals over text and prefer incognito social media platforms. Most of all, though, they're not millennials -- and they're coming.
© Copyright IBTimes 2023. All rights reserved.
FOLLOW MORE IBT NEWS ON THE BELOW CHANNELS