NFL's Beats Ban Is Really A Crackdown On Guerrilla Marketing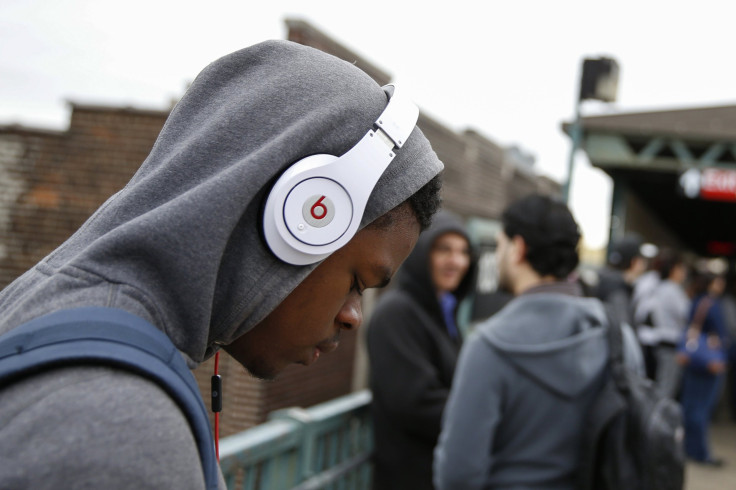 When it comes to the National Football League, no logo is left to chance. That's why the NFL has cracked down hard on the Beats headphones brand, banning players from wearing them on camera in order to protect its headphone sponsorship with Bose Corp.
Why crack down so hard on Beats, obviously popular with players and endorsed by many of them? Because Beats has a history of successfully hacking the NFL that goes back at least to Super Bowl 48 when Seattle Seahawks cornerback Richard Sherman (a Beats endorser) appeared in a pre-taped locker room interview wearing Beats headphones. That was after he started a feud in the NFC Championship game with another Beats endorser, San Francisco quarterback Colin Kaepernick, with his choke hand gesture.
"It was guerrilla marketing," said Ben Sturner, founder and CEO of sports and entertainment marketing firm Leverage Agency. "It associates the product with the player rather than the league, and it's an implied endorsement. Beats has no official sponsorship for the NFL. Bose is paying a lot of money as a sponsor and is competing with Beats. If you were to walk into the interview room, sponsors would not want to see competitive technology."
Those players who might break the rules by appearing on-screen with products that compete with sponsors could be subject to fines and suspension, but Sturner is skeptical that such punitive measures would ever need to be taken. "Players are part of the league and they want it to succeed. All it should take is a general manager or a coach saying 'Don't do it.' It's about respect for the team and the NFL."
The question is how far the NFL can go in protecting their sponsors. They can dictate what players wear (Nike), what they at least appear to drink (Gatorade), and the technology they use on the sidelines.
Microsoft recently paid a high-profile $400 million sponsorship to the NFL to get all teams using Surface tablets on the sidelines. "While we can't speak specifically for NFL clubs and which computers, tablets or mobile devices they use at the team-level for administrative functions," said a Microsoft spokesperson, "we can say that if PC or tablet technology is being used by team personnel in-game on the sidelines, this partnership ensures that technology is Windows and/or Surface-powered."
But how far can the NFL extend their sponsorships into the personal lives of the players, many of who have their own endorsement deals? Right now, it largely comes down to the language in the contract. Sturney suggests that the on-camera Beats ban may very well change the way sponsorships are drawn up in the future. "If you're going to be a partner, you want to be a partner all the way," he said.
The general rule, is at a league function, be it a game or an appearance connected to a game, the league's endorsements apply. If it's a private appearance, then the player's endorsements come into effect. But that won't stop players from promoting the sponsorships they benefit from directly.
"Consider the relationship between the Baltimore Ravens and M&T Bank, which has naming rights to the stadium," said Jim Kadlecek, executive director for the Sports Marketing Association National Office. "Is every member of the team required to bank there? That's probably not the case. That'd be something negotiated individually, and there's no clear-cut explanation on how that'd work. It can also depend on individual players' sponsorships."
© Copyright IBTimes 2023. All rights reserved.