Mars One Selects First Astronaut Candidates Out Of A Pool Of 200,000, 1,058 Hopefuls Represent 107 Countries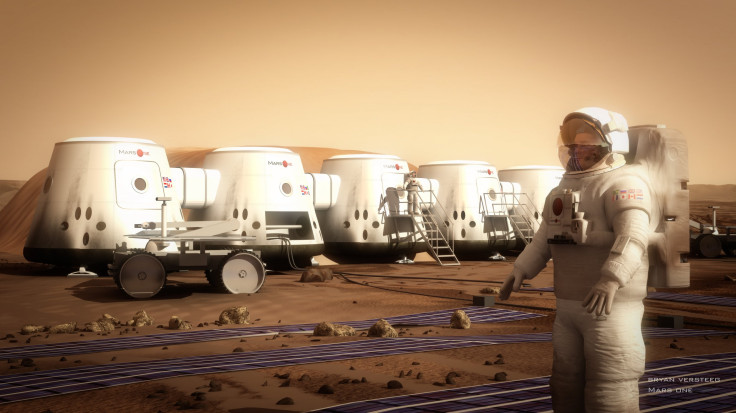 Mars One sent out the call for applicants willing to become the first human colonists on Mars. More than 200,000 applied and the organization has whittled down its candidate pool to just 1,058 individuals. The astronaut hopefuls are at the beginning of a selection process that could see them land on the red planet in 2020.
Mars One co-founder Bas Lansdorp said he was overwhelmed by the number of applicants and the response to the foundation's attempt to settle a human colony on Mars. With 200,000 applicants, Lansdorp and the selection committee had to sort through all the candidates to determine which individuals were truly serious about becoming an astronaut and securing a one-way ticket to Mars.
While the mission may be a serious one, that's not to say the applicant pool was boring by any stretch of the imagination. Lansdorp said in a statement, "The challenge with 200,000 applicants is separating those who we feel are physically and mentally adept to become human ambassadors on Mars from those who are obviously taking the mission much less seriously. We even had a couple of applicants submit their videos in the nude!"
Being an astronaut is no easy task but the application process wasn't limited to rocket scientists or individuals with military. Instead, Mars One was looking for individuals over the age of 18, in good health with a strong grasp of the English language. They also needed to possess the "five key characteristics of an astronaut," which are resiliency, adaptability, curiosity, ability to trust and creativity/resourcefulness.
The 1,058 selected candidates will be notified by email, notes Mars One. Of the selected candidates, 586 were male and 472 were female. In terms of age, 357 candidates were under the age of 25; 415 were between the age of 26 and 35; 177 between 36 and 45; 83 between 46 and 55; and 26 over the age of 56, with the max age set at 81.
In terms of nationality, 107 countries were represented in the candidate pool. The United States had the most candidates, 297, followed by Canada (75), India (62), Russia (52), Australia (43), China (40) and Great Britain (40). Per region, North and South America had 458 candidates, Europe had 282 candidates, Asia had 218 candidates, Africa had 54 candidates and Oceania had 46 candidates.
The majority of candidates were employed, 813, while 164 candidates were still in school and 81 candidates were unemployed.
While there will be plenty of time to celebrate, there are several rounds left in the selection process. Round 2 will consist of a medical assessment by a doctor followed by an interview with the Mars One selection committee.
The pool will be narrowed down further before the start of Round 3. Candidate groups of 20-40 applicants will be separated by region and these groups will be compete in tasks and challenges that simulate life on Mars. The potential astronauts will need to demonstrate the ability to work together and adapt to conditions on an alien world. The final round will feature groups of four candidates that will face new challenges and training in a Mars One outpost. Six groups of four will become employed Mars One astronauts.
"We expect to begin understanding what is motivating our candidates to take this giant leap for humankind. This is where it really gets exciting for Mars One, our applicants, and the communities they're a part of," Norbert Kraft, chief medical officer of Mars One, said.
Josh Richards was one of the selected Mars One applicants and shared the news on Instagram.
© Copyright IBTimes 2023. All rights reserved.