Martin Shkreli, Pharma's Most Notorious Exec, Denies Move On Parasitic Disease Treatment Is To Game FDA Voucher System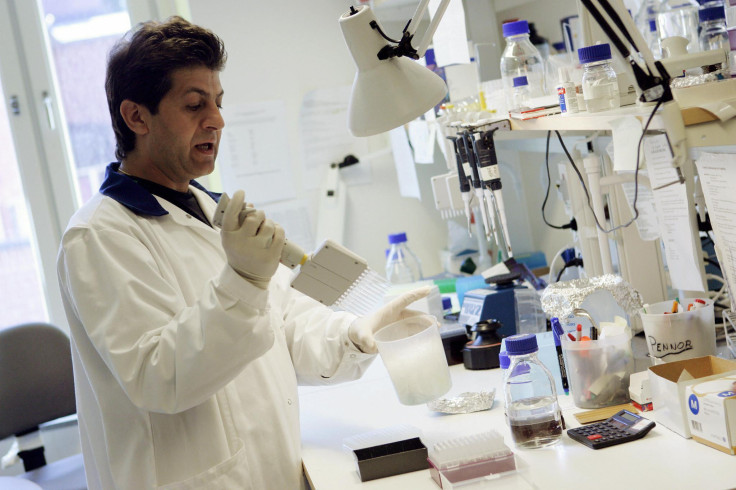 Biotechnology-industry lightning rod Martin Shkreli is drawing fire again. The 32-year-old co-founder of the hedge fund MSMB Capital Management LLC and founder of Turing Pharmaceuticals raised the ire of just about everybody when the news broke in September that he would jack up the cost of an old drug treatment used by AIDS patients to $750 from $13.50 after Turing acquired the rights to it.
Now Shkreli is in the eye of another storm over a similar effort involving a treatment for Chagas disease, a tropical parasitic malady that is potentially fatal. After an investor group led by him acquired 70 percent of the shares of the struggling KaloBios Pharmaceuticals Inc. for a reported investment of at least $3.0 million last month, Shkreli said he's applied to obtain a so-called priority-review voucher from the U.S. Food and Drug Administration (FDA) that could speed the agency's approval of benznidazole, which is used to treat Chagas.
The issue raises questions about how the U.S. government promotes drug development and whether this is part of a larger problem that causes patients and their insurers to pay so much money for so many drugs. These FDA vouchers can be worth hundreds of millions of dollars when they're acquired by one company and sold to another firm.

The voucher system is aimed at promoting the development of drug treatments for rare conditions that pharmaceutical companies might otherwise ignore.Critics have claimed Shkreli is taking advantage of a loophole that allows the FDA to assign vouchers for drugs that already exist.
"The only reason for him to do this is to get the voucher and turn around and sell it," Dr. Caryn Bern, a Chagas disease specialist at the University of California at San Francisco, told the New York Times.
International Business Times asked Shkreli about his motives during one of his routine live-streaming sessions on YouTube Saturday. "I definitely am not doing this for the voucher. The drug's not approved in the US, so that's the concept," he said. "[But] I would sell the voucher, yeah."
Currently, benznidazole is available in the U.S. only from the federal Centers of Disease Control and Prevention (CDC), which offers the treatment for free through an experimental program. If Shkreli wins FDA approval of the drug -- an apparently likely outcome given the drug is available elsewhere in the world for as little as $50 per course of treatment -- he would set its price at as much as $100,000, he said during a conference call last week.
Doctors indicated such a move would be devastating to the few people who require the treatment. Although 300,000 people are estimated to carry the infection in the U.S. -- almost all of them Latin American immigrants who came to the country with the parasite -- only about 60 to 70 of them exhibit acute and potentially fatal forms of the disease, according to the CDC. Meanwhile, Shkreli has estimated between 3,000 and 7,000 people would require the treatment.
© Copyright IBTimes 2022. All rights reserved.
FOLLOW MORE IBT NEWS ON THE BELOW CHANNELS