Marz Edition: Heinz Creates 'Out-Of-This-World' Martian Ketchup
KEY POINTS
The tomatoes used for the Marz Edition ketchup were grown in a "Red House"
The project help experts understand how to grow crops in less-than-ideal conditions
This limited edition ketchup is so far not available for sale
Future Mars astronauts don't need to worry about the perfect sauce to pair their favorite food with because Heinz has just created a Martian tomato ketchup dubbed Marz Edition.
The Kraft Heinz Company announced the creation of the "out-of-this-world" ketchup in a statement Monday. A result of two years' worth of effort in collaboration with an astrobiology team from Aldrin Space Institute at Florida Tech, Marz was created using tomatoes that were grown in soil, temperature and water conditions similar to that of Mars.
As the Florida Institute of Technology (FIT) explained in a news release Monday, the researchers worked in a "Red House," which is a greenhouse that replicated the conditions that humans may face when trying to farm on Mars. For instance, the soil was from the Mohave Desert, which mimics many of the characteristics of Martian soil, and the only light that the plants received was from LED lighting.
Heinz's proprietary tomato seeds were used to grow the plants. And using the tomatoes harvested from the effort, the company created the first batch of the Marz Edition ketchup.
"We're so excited that our team of experts has been able to grow tomatoes in conditions found on another planet and share our creation with the world," Cristina Kenz, chief growth officer for Kraft Heinz International Zone, said in the company news release. "From analyzing the soil from Martian conditions two years ago to harvesting now, it's been a journey that's proved wherever we end up, HeinzTomato Ketchup will still be enjoyed for generations to come."
The project is still "in its infancy," Andrew Palmer, who led the team at FIT's Aldrin Space Institute, said in the university statement. However, it does show the possibilities and provide insights for long-term food harvesting, not just "beyond Earth" but also "closer to home."
"I think when we see things like 'The Martian,' that has influenced a lot of people's opinions of what we could do on Mars. But that is not a documentary. The reality is that I firmly believe we can do this. I think we can grow in regolith on Mars. It's just a matter of figuring out all the limitations," Palmer said in the FIT news release. "Does this study tell me that the process is more difficult? Yes. It's going to be more even more challenging than I already thought. But that's not a reason to think we can't accomplish it."
"In space we have a saying, 'it's not about the food it's about the sauce' – we could choose what food we wanted to eat up there but lots of the dishes came dehydrated and a little bit bland, so a good dollop of sauce always made your meals delicious, which started my love for Heinz Tomato Ketchup," Mike Massimo, a former NASA astronaut who is a veteran of two spaceflights, said in the Heinz news release.
The researchers have already submitted a paper on the effort to be peer-reviewed and two others are expected to follow. The Marz Edition ketchup is not available for sale, but a bottle of it has already embarked on its own spaceflight, reaching 23 miles above before coming back down to Earth.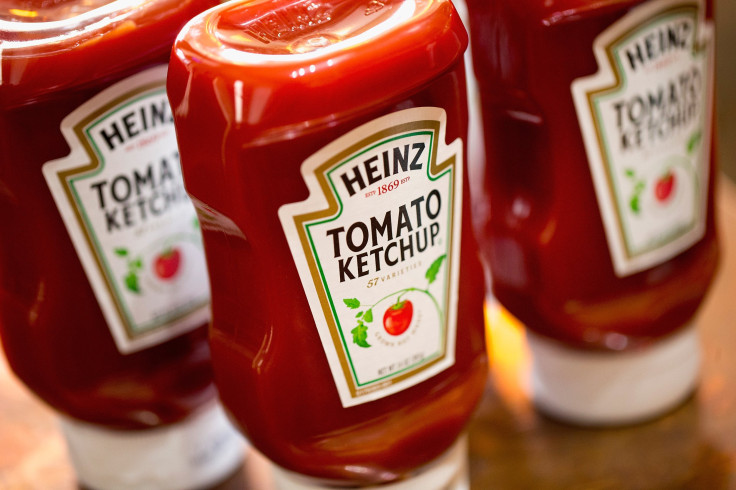 © Copyright IBTimes 2023. All rights reserved.