Massachusetts Reconsiders Death Penalty Following Boston Marathon Bombings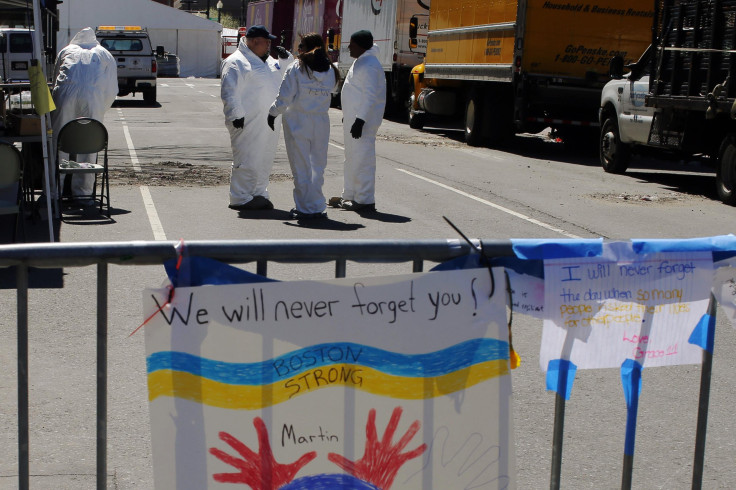 The Boston Marathon bombings prompted a group of state legislators to introduce a bill Tuesday to reinstate the death penalty in Massachusetts, which abolished it in 1984.
According to the Boston Globe, the bipartisan group said that as a response to crime last week, the commonwealth of Massachusetts should again have the option to execute prisoners.
''We understand that people of conscience can agree to disagree on this matter, but we have this option on the federal side. We should have the same option on the state side for the same reasons,'' state Rep. Daniel Winslow of Norfolk said on the floor.
Ultimately, however, the Massachusetts House of Representatives voted to shelve the bill 119-38, according to the Associated Press. Instead, the proposal will be sent to a committee for further review and study.
In 1984, Massachusetts abolished the death penalty when it was ruled unconstitutional by the state Supreme Court. The commonwealth in fact had not executed a prisoner since 1947. It is unclear how a reinstatement by legislators would be viewed by the courts.
Boston Marathon bombing suspect Dzhokhar Tsarnaev was charged Monday with federal counts of using a weapon of mass destruction and malicious destruction of property, which give prosecutors the option of seeking the death penalty. Had he been tried for murder and attempted murder in a Massachusetts court, there would be no chance of the death penalty.
Currently, the only charges brought against Tsarnaev relate to the Boston Marathon bombings, in which three people were killed and some 260 more were injured. No charges have been brought against him, yet, for the Friday-night shootout with Boston police or the killing of an MIT police officer on Thursday night. State prosecutors are reportedly considering charging Tsarnaev with additional crimes of murder or mayhem for these actions.
Massachusetts is currently one of 18 U.S. states with no death penalty on the books. An additional two states, Kansas and New Hampshire, have not performed executions since the U.S. Supreme Court reinstated the death penalty in 1976.
According to the Associated Press, the Massachusetts Legislature came close to restoring the death penalty in 1997, but the bill was defeated by a single vote.
© Copyright IBTimes 2023. All rights reserved.