Massive Brooklyn Sinkhole Disrupts New York's Sunset Park Neighborhood [PHOTO]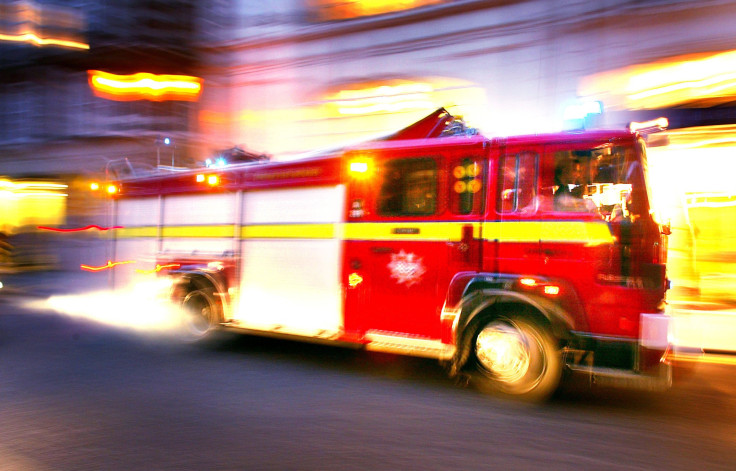 A giant sinkhole has opened up in Brooklyn, New York. The sinkhole appeared Tuesday around 7:00 a.m. EDT and measured 20 feet wide and 20 feet deep.
Police blocked off the intersection of Fifth Avenue and 64th Street, located in Sunset Park. There were no reports of injuries, WNYW reported, and motorists were advised to avoid the area. The sinkhole disrupted the northbound N subway service, and water had to be shut down for several businesses and residences in the area.
"There were cars on it just minutes before," Frank Bowman, whose rooftop surveillance camera captured the cave-in, told WCBS 880's Marla Diamond, WLNY-TV reported. "There was no warning, this thing just happened quick."
The sinkhole might have been caused by a water leak in a 48-inch cast-iron water main that undermined the road, said FDNY Deputy Chief Peter Leicht, WLNY-TV reported. Some nearby residents speculated whether construction under the nearby Brooklyn-Queens Expressway might have been a factor. The construction had been diverting large trucks down the narrow road, leading some people to wonder if the ground had become weak from the weight of the trucks.
Crews are currently working to repair the massive crater, but the Department of Environmental Protection said that they cannot guarantee that repairs will be finished by Tuesday.
Sinkholes are fairly common in Florida, Texas, Alabama, Missouri, Kentucky, Tennessee and Pennsylvania. A sinkhole is a depression in the ground that has no natural external surface drainage, meaning that when it rains, all the water stays inside the sinkhole and drains into the subsurface, according the United States Geological Survey. Regions that are especially susceptible to sinkholes are ones that contain a type of rock underground that can naturally dissolve due to groundwater circulating around them -- for example, limestone that is found in many areas in Florida.
© Copyright IBTimes 2023. All rights reserved.