Massive Job Losses Loom Over Asia's Big BPO Destinations As AI Jolts Industry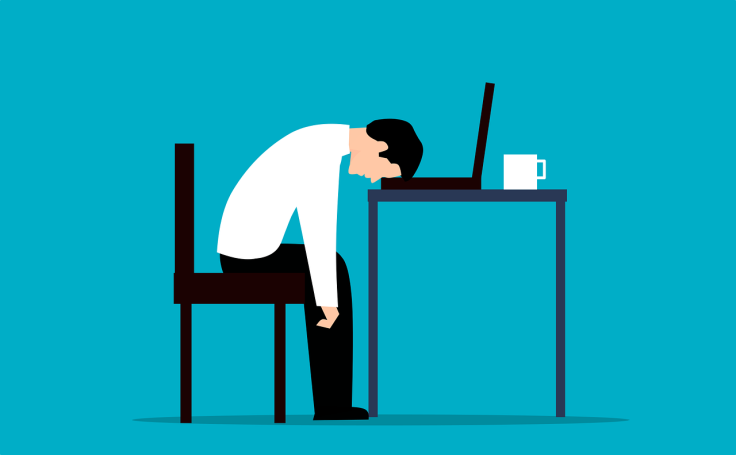 KEY POINTS
There will be more jobs lost than gained: Piton Global's Ralf Ellspermann
Says 90% of BPO agents' tasks are a "prime candidate for automation"
Potential for job losses a "genuine concern": Shatakratu Sahu
AI has a lot of potential in accelerating the BPO industry: Concentrix Philippines
The meteoric rise of artificial intelligence has prompted questions about how its adoption will affect business process outsourcing (BPO) jobs, especially in countries such as India and the Philippines.
Some tech experts have predicted that AI could wipe out thousands of jobs in the coming years, and BPO workers are seen as the most at risk from this new wave of technological change. That is bad news for countries in South and Southeast Asia, such as India, Bangladesh, the Philippines, China, Vietnam, and Malaysia, which are home to a large number of BPO employees.
Some experts have pointed out that AI-induced disruption will lead to the creation of new types of jobs, much like during earlier technology driven shifts.
"But let's make no mistake, there will be a lot more job losses than gains," Ralf Ellspermann, co-CEO and CSO of Philippines-based Piton Global, told International Business Times.
"Upskilling Filipino and Indian BPO workers will indeed open some new opportunities, but it is important to be realistic about the potential imbalances this may cause. For every 10 jobs lost in the BPO sector, AI might create maybe one or two new opportunities," Ellspermann told IBT in an email.
Call-center and customer support jobs streamed out from western economies, mainly the United States, to developing countries with large English-speaking populations in the last two decades.
Part of a broader outsourcing trend that western corporations embraced in their quest for never-ending profit growth, the beneficiaries of BPO outsourcing were low-skilled college graduates in the countries where the jobs went. It pulled them out of the gloom of unemployment into the ranks of the middle class, and gave them new spending power, boosting consumer spending and economies. But will AI change all that now?
Ellspermann said given the current trajectory, AI is expected to replace about 50% of all customer service and back-office jobs in the Philippines and India within the next 5 years, and possibly up to 90% of these roles will be wiped out in the next decade.
"The rationale behind this is that AI is projected to become faster, more accurate, and much more cost-efficient than human agents in just a few years. AI has the advantage of working continuously, without requiring breaks or leaves, and can be scaled to meet fluctuating call volumes," Ellspermann, who is also the co-founder and CSO of Cynergy BPO, added.
India's IT-enabled services and BPO industry now employs about 4 million people, and is expected to create almost 6 million jobs by 2025. Around 1.3 million Filipinos work in the sector in that country.
Richard Gardner, CEO at Scottsdale, Arizona-based AI company Modulus, said last month that AI will trigger a repatriation of jobs from countries that deal heavily in data entry and customer service functions. "It is likely that the Philippines will be hit particularly hard," he said.
Some lawmakers in the Philippines have taken notice already. Opposition Sen. Risa Hontiveros urged the country's Department of Trade and Industry (DTI) to establish safeguards for BPO workers who may be affected by the rise of AI, specifically chatbots.
"If the industry gets into trouble, then dollars become scarce, they become more expensive, and the peso devalues," Hontiveros said in a statement in January. "A pathway to entry into the middle class will also disappear."
The Philippine BPO industry contributes nearly $30 billion to the country's economy yearly and holds between 10% and 15% of the global BPO market, as per Nexford University.
The Indian government is already offering promotion schemes for the industry, Shatakratu Sahu, an India-based tech policy researcher, told IBT.
Earlier this month, the country's Ministry of Electronics and Information Technology announced the North East BPO Promotion Scheme and the India BPO Promotion Scheme, which aim to boost job opportunities by establishing BPO operations in smaller cities across the country.
Sahu called the potential for job losses a "genuine concern," but called for some calm. He said integrating AI applications will cost companies a lot, so giving AI a short timeline to wipe out or replace BPO jobs may be inaccurate.
The Indian BPO industry is projected to reach a revenue of $6.19 billion this year. By 2028, the sector is expected to see an annual growth rate of 10.94%, with a market volume of $10.41 billion in the next five years, data from Statista shows.
When contacted, Accenture India, one of the country's major BPO employers, declined to comment on the impact of AI in the sector.
Concentrix, Philippines' largest private employer, offered an optimistic view on AI's impact on its business and jobs. A spokesperson for Concentrix Philippines told IBT that the company is growing more jobs and considers AI helpful in upskilling the workforce. "Concentrix has been using AI for decades and Generative AI for the last 5 years as a global expert," the spokesperson said in an email expanding on earlier comments.
Concentrix Philippines recorded an annual revenue of $6.32 billion in the fiscal year ending November 2022.
"This isn't about reducing headcount but upskilling and re-skilling teams to operate smarter and to deliver higher value work to their organizations, such as more complex, or more value-adding transactions that need the human touch (ex.: AI auditors, CX strategy designers, data and digital engineers, integration managers); or transactions where the human 'touch' is more impactful, such as, welcoming new customers making contact for the first time, and proactively resolving ongoing customer issues or interactions most likely to result in a sale, or loyalty," the spokesperson explained.
(Updated at 4:11 a.m. ET: This article has been updated after a Concentrix Philippines spokesperson clarified and expanded on earlier comments.)
© Copyright IBTimes 2023. All rights reserved.