Massive Walrus 'Haul-Out' Spotted On Alaska Beach As Arctic Sea Ice Continues To Melt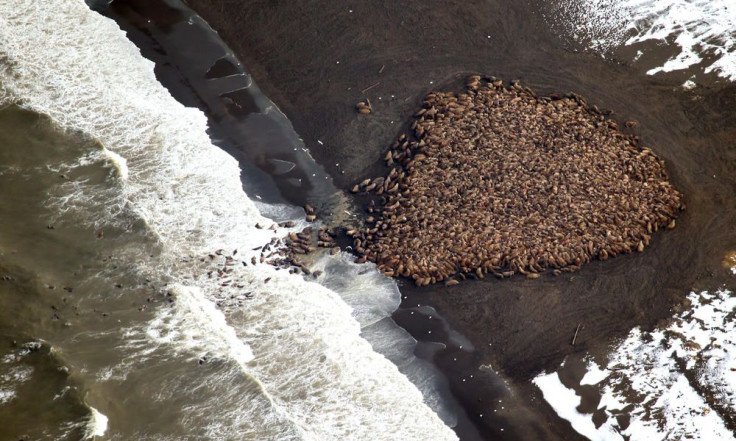 As Arctic sea ice steadily vanishes, record numbers of walruses are forced to "haul-out" on northern Pacific beaches. Over the weekend, more than 35,000 of the flippered mammals were spotted on a beach near the village of Point Lay in northwestern Alaska -- the largest gathering ever recorded by scientists working with the U.S. National Oceanic and Atmospheric Administration.
Walruses typically spread out broadly across sea ice in the shallow feeding areas of the Chukchi Sea, according to the World Wildlife Fund, a conservation organization. But the shrinking ice is forcing the creatures to swim long distances to reach shores -- a far more hazardous journey than traveling between ice sheets.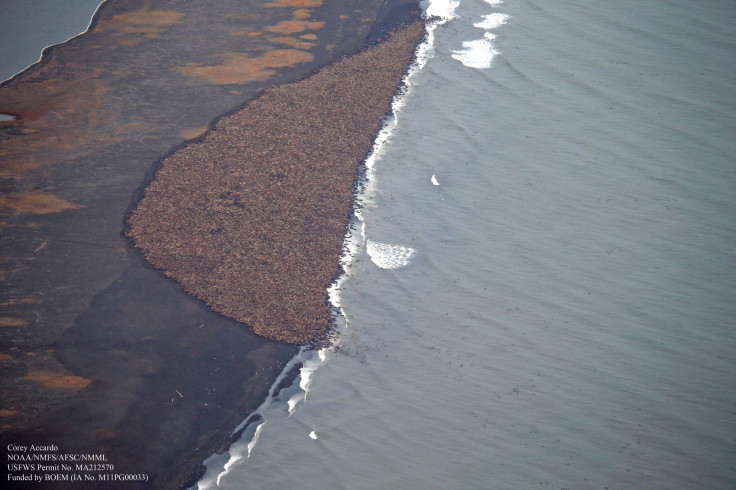 At least 36 dead walruses were spotted Saturday just north of the larger haul-out, according to NOAA's Aerial Surveys of Arctic Marine Mammals program. Just four days earlier, only 1,500 walruses were seen on the beach.
"The massive concentration of walruses on shore … is just one example of the impacts of climate change on the distribution of marine species in the Arctic," Margaret Williams, the managing director of the group's Arctic program, said in a Wednesday statement.
Up in the Arctic, sea ice is expected to hit its sixth lowest extent on record this year, according to the National Snow and Ice Data Center. In the first half of September, ice measurements declined at a rate of 11,100 square miles per day -- a rate nearly twice as high as the 1981 to 2010 average.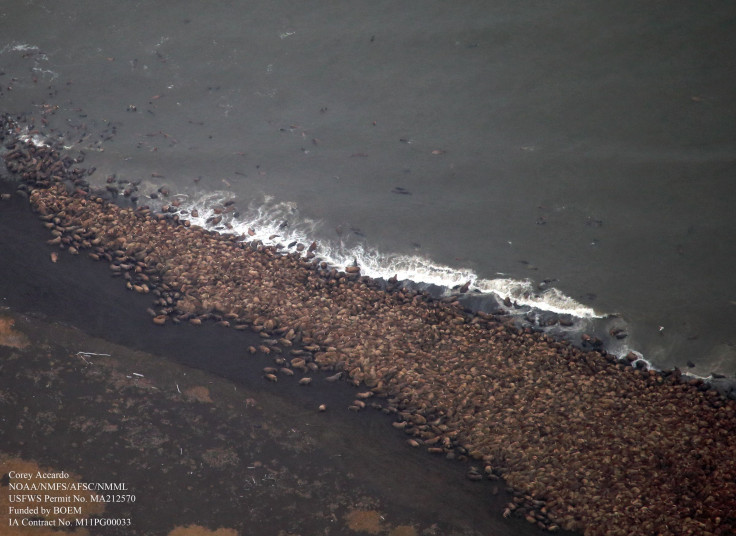 © Copyright IBTimes 2022. All rights reserved.
FOLLOW MORE IBT NEWS ON THE BELOW CHANNELS