Antarctic Sea Ice Is Expanding To A Record Amount, But Arctic Sea Ice Is Steadily Shrinking. Is Global Warming To Blame?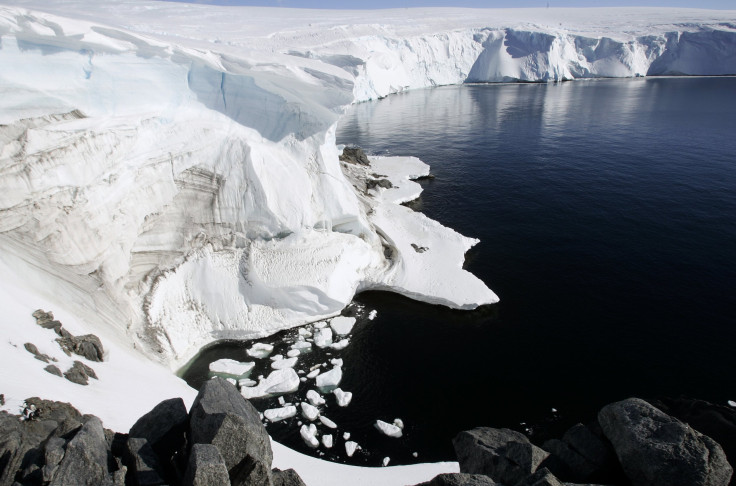 Global warming is having a bipolar effect on the world's ice sheets. In Antarctica, sea ice is steadily expanding, and this week it hit a record high for the second year in a row. But in the Arctic, sea ice is melting at faster-than-normal rates, and it's soon expected to reach its sixth-smallest size on record, according to federal data.
So what's going on?
Scientists aren't exactly sure why Antarctic sea ice levels are expanding, even as the oceans are getting warmer and glaciers on land are melting. (Last month, global ocean temperatures hit the highest levels ever recorded, according to the U.S. National Oceanic and Atmospheric Administration.)
One theory posits that, because the warming ocean is melting land ice, more freshwater is dumping into the seas, which is raising the freezing point of the salty Southern Ocean. That, in turn, is allowing more ice to form, meteorologist Eric Holthaus wrote on Slate's Future Tense blog. Other studies found that changing wind patterns were responsible for the expanding sea ice, USA Today reported.
Antarctic sea ice is now poised to top 7.6 million square miles this year, a record maximum, the National Snow and Ice Data Center reported this week. Sea ice measurements date back to 1979, when satellites first began keeping track.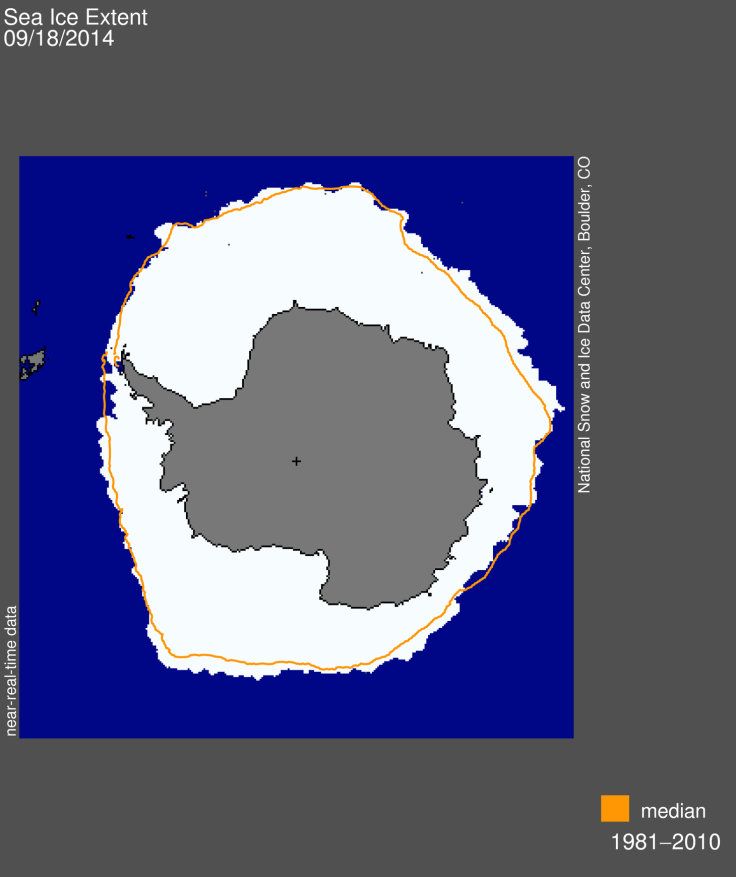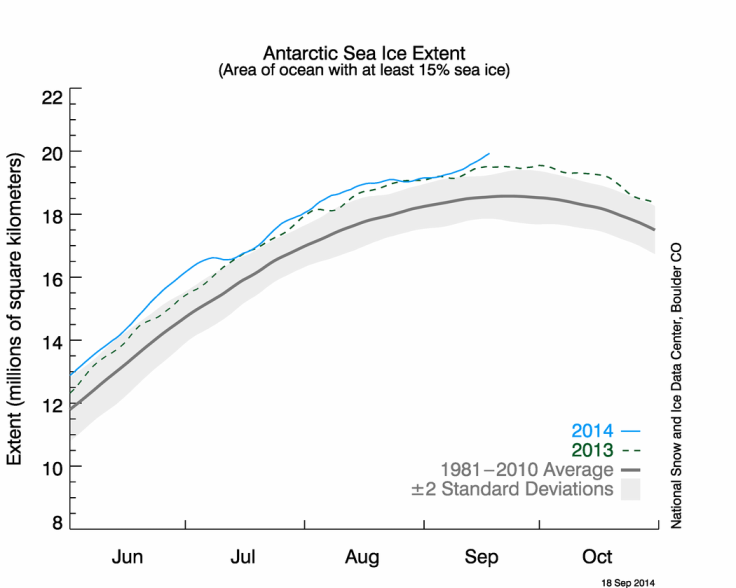 Up in the Arctic, by contrast, the sea ice extent was 1.96 million square miles this week, far below the long-term average. Ice measurements declined at a rate of 11,100 square miles per day through the first half of September -- a rate nearly twice as high as the 1981 to 2010 average rate, the data center said.
Warmer global temperatures are also likely at play. As Climate Central explains, bright white sea ice normally reflects the sun's incoming rays back into the atmosphere. But as the planet warms, the ice is melting, leaving more of the ocean exposed. The water absorbs the sunrays, which causes the ocean temperatures to rise, causing the ice to melt even further.
Even in normal years, however, it's not unusual for Antarctic ice to expand while Arctic ice melts. Because of the geographical difference between the two poles, the climate is cooler in Antarctica in mid-September, which is the end of winter in the Southern Hemisphere, while the Arctic is nearing the end of its summer season, the Capital Weather Gang blog noted.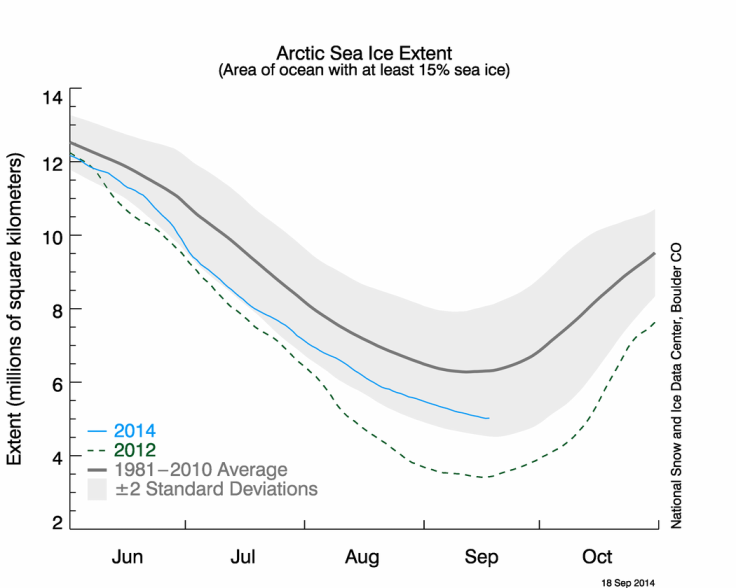 © Copyright IBTimes 2023. All rights reserved.