Max Baucus Retires: Senator's Exit Could Cause Accelerated Push Toward Successful Tax Reform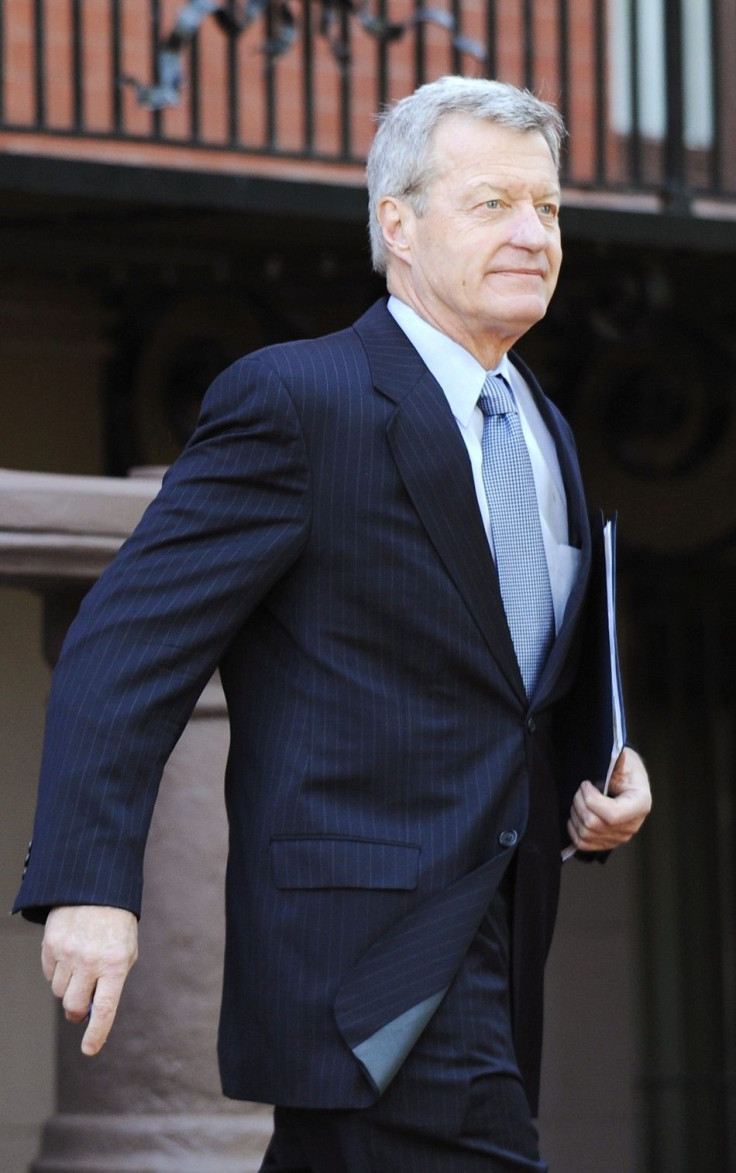 Senate Finance Committee Chairman and U.S. Senator from Montana Max Baucus announced Tuesday that he will retire rather than run for re-election in 2014. Baucus' decision, which makes him the sixth Democratic senator to announce that he is leaving Congress, could lead to a renewed effort toward advancing tax reform.
In his retirement statement, Baucus clarified what he would like to achieve before turning over his committee's gavel, including "simplifying and improving the tax code."
"I'm not turning out to pasture because there is important work left to do, and I intend to spend the year-and-a-half getting it done," he said.
While tax policy is one of several areas in which Baucus, 71, has faced much opposition, his main goal remains to simplify the tax code without adding legislation that would raise taxes, which is part of his strategy to win bipartisan support. However, most in his party want any tax code overhaul to include raising revenue to reduce the deficit.
Baucus was one of four Democrats who voted against the Senate Democrats' budget resolution in March. He also opposed legislation that was brought to the floor on Monday that would have allowed states to collect more tax on Internet sales, both because he believed it would hurt Montana businesses and because he believed it should go through his committee first. Democratic leaders rejected his requests to keep the bill off the floor.
Despite the challenges ahead, Baucus could enjoy legislative success now that he's freed from having to worry about campaigning and fundraising for his re-election. Baucus has a partner in House Ways and Means Committee Chairman Dave Camp (R-Mich.), who is term-limited as chairman and faces the same time pressures as Baucus if he wants to leave his mark on tax policy.
The two have vowed to move forward with reform this year, and Camp said today that their goal remains in place.
"Max has made clear that his commitment to comprehensive tax reform that lowers rates and makes the code simpler and fairer for our families and job creators is a top priority," Camp said in a statement. "I couldn't agree more, and I share his vision for enacting real tax reform this Congress."
The Finance Committee's second-highest-ranking Democrat is West Virginia's Jay Rockefeller, who is also retiring in 2015. That leaves Oregon Sen. Ron Wyden in position to lead Democrats on the panel. Similar to Baucus, Wyden is seen as a moderate Democrat on tax issues. He has a bipartisan streak and first worked with former Sen. Judd Gregg (R-N.H.) on tax reform proposals.
Sen. Chuck Schumer (D-N.Y.) is just behind Wyden in seniority on the panel and may be preferred by liberal leaders in the party.
"I've been honored to work with Chairman Baucus on the Finance Committee -- he has a very large agenda for the next couple of years, focusing on fixing the broken, dysfunctional mess of the tax system," Schumer told reporters.
© Copyright IBTimes 2023. All rights reserved.