Max Holloway Says UFC 231 Fight With Brian Ortega Will Be 'Crazy'
UFC featherweight champion Max Holloway (19-3) cannot wait to return to the octagon when he faces one of his hardest tests in the undefeated Brian Ortega (14-0-1).
Holloway takes on Ortega in the main event of UFC 231 at the Scotiabank Arena in Toronto on Saturday night in a contest many MMA fans have been dying to see.
The Hawaiian champion is on a 12-fight winning streak and last defeated former featherweight king Jose Aldo in a rematch in 2017 at UFC 218, which ended the same way as their first meeting -- a third round TKO.
Ortega, meanwhile, is yet to taste defeat in his professional career and in the space of eight months, finished the likes of Renato Moicano, Cub Swanson and Frankie Edgar to cement his place as the number one contender at 145 pounds.
And while Holloway is confident of victory, he is not underestimating how dangerous the 27-year-old Ortega can be.
"The man is dangerous," Holloway told The MMA Hour. "He's just a dangerous guy all around. He showed that he can knock you out with a punch, with a kick, with a knee. He showed that if you give him something, he's going to try to take it home with him. And he also showed that he's got a chin on him. That Mexican blood in him is crazy. It's going to be a crazy fight. Mexicans and Hawaiians, we're born fighters. But it's going to be crazy and amazing, and I just can't wait to [fight]. This is one of those guys. This is a fight where everybody keeps talking about, 'Man, I wish these guys could fight this guy, or blah, blah.'"
"Here it is, two young guys, and for the fight that matters most, for a belt, for a champion, for a world championship fight," he added. "So I can't wait to do it, man. I just can't wait to go out there. And this fight excites me because this is one of those guys that, when it's all said and done, they look at my career and they look at the list, and they're like, 'Damn, who did this guy not fight?' That's just what I want to be. I want to be the best ever," he said.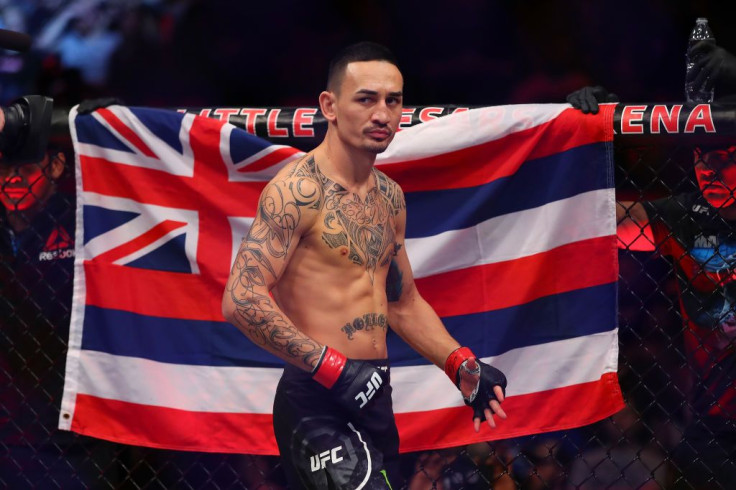 Of course, there are doubts as to whether Holloway will make the fight.
The 27-year-old has already pulled out of three fights this year, including his originally scheduled title fight with Ortega at UFC 226 in July during which he suffered from medical issues that are still not identified. However, Holloway plans on ending a nightmare year on a high.
"What doesn't kill you makes you stronger, man," Holloway explained. "I found out a lot about myself [in 2018], I found out a lot about just life in general, and it's just a learning experience. You live, you learn."
"So I'm jut blessed, man. I found out that I'm blessed. I'm really blessed. It's bigger than the nickname. So all I can say about this year is I'm blessed. It's crazy. I went through a rough time, a bunch of rough times, but we're here. It's not how you start the year, it's how you finish. I'm going to finish strong come Dec. 8."
Also on the UFC 231 card is a co-main event featuring Joanna Jedrzejczyk (15-2) taking on Valentina Shevchenko (15-3) for the vacant women's flyweight title.
© Copyright IBTimes 2023. All rights reserved.