Mayor Bloomberg Says NYC Schools Will Remain Closed Until Monday Due To Hurricane Sandy As MTA Resumes Service [REPORT]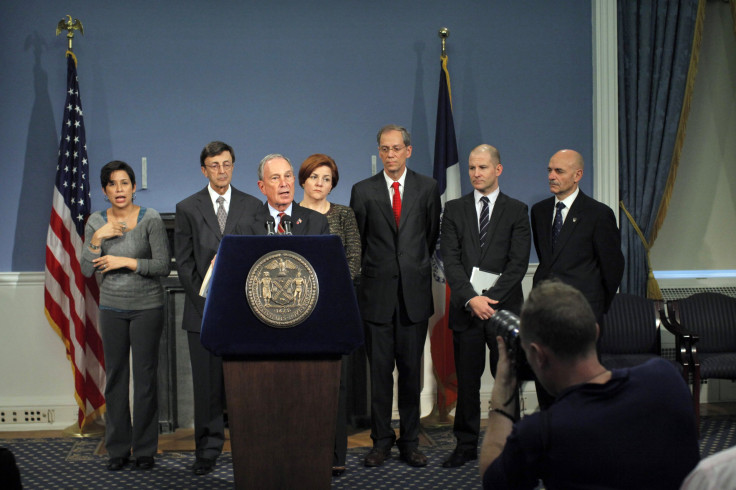 Mayor Mike Bloomberg says New York City schools will remain closed for the rest of the week as a result of Hurricane Sandy.
Teachers are expected to report to work on Friday morning, however, in order to prepare for students on Monday.
This update comes after Gov. Andrew Cuomo said subway service will resume Thursday morning with limited service.
There will be no subway service below 34th street in Midtown to downtown Brooklyn due to lack of power. There will be a bus shuttle between downtown Brooklyn and Midtown.
"Wednesday and after that, we do need it [the MTA]" Bloomberg said at a news conference on Monday.
Gov. Cuomo also announced that the LIRR and Metro North will resume service on Wednesday around 2 p.m.
Subways and buses first shut down Sunday night, ahead of Hurricane Sandy. The last trains left at 7 p.m., while bus drivers completed their routes at 9 p.m.
New Jersey Gov. Chris Christie, whose state was left devastated after Hurricane Sandy hit, has been one of several officials who have praised President Barack Obama and FEMA for their quick response to the devastating storm.
"The federal government's response has been great. I was on the phone at midnight again last night with the President, personally, he has expedited the designation of New Jersey as a major disaster area," Christie said on NBC's "Today" show, the Washington Post reported.
"The President has been outstanding in this and so have the folks at FEMA," Christie added.
Obama was in New Jersey on Wednesday afternoon with Christie to survey the destruction in the aftermath of Hurricane Sandy.
© Copyright IBTimes 2023. All rights reserved.