McCain Long Island Insult No Joke to Schumer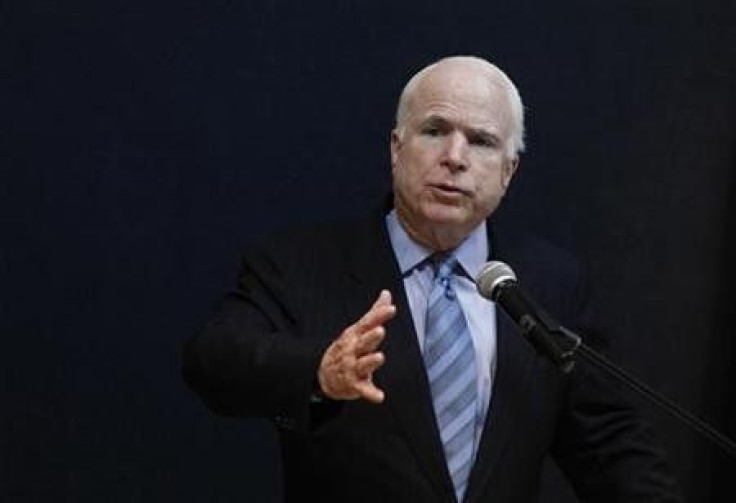 John McCain apologized for attacking Long Island on the Senate floor during a heated debate with Sen. Dick Durbin (D-Ill).
McCain was trying to make a point about a defense bill on Wednesday. However, his joke drew the ire of New York lawmakers.
Last I checked, Long Island was part--albeit sometimes regrettably--part of the United States of America, McCain said, according to the Daily News.
Hearing this, Sen. Chuck Schumer demanded an apology through his Twitter account.
All of America saw how heroic Long Islanders were on 9/11. Long Island deserves an apology, Schumer said.
McCain went back to the Senate floor to apologize and explain his joke. He said went on to discuss how Long Island was a wonderful area of the country. Again, Sen. Schumer took to Twitter to respond to his statements.
NYers can take a joke. But if Sen. John McCain wants to mock parts of America, stick to Arizona, said Schumer. However, Schumer did concede that he did not believe McCain purposely attacked Long Island.
I don't think he meant it to be malicious, but I didn't want to let it go unanswered, he said, according to the Associated Press.
© Copyright IBTimes 2023. All rights reserved.