McDonald's Corporation (MCD) Earnings Preview: Flat Q4 Results As Europeans Warm To McCafe But US Millennials Ignore New Menu Items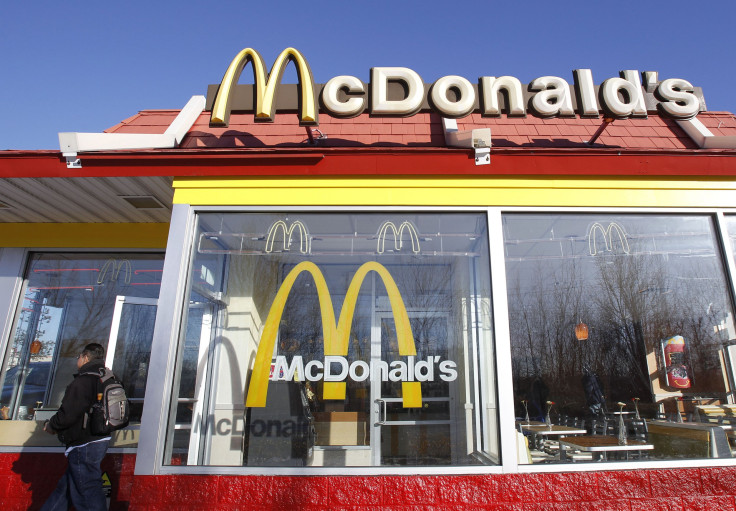 McDonald's Corporation (NYSE: MCD), the world's largest fast food company, will report flat fourth-quarter results as the introduction of premium label menu items failed to attract health-conscious millennials, but the company's McCafe coffee houses drew more European customers.
The fast food giant, based in Oak Brook, Ill., will report fourth-quarter and annual earnings on Jan. 23 before the markets open. According to analysts polled by Thomson Reuters, McDonald's fourth quarter will see flat earnings, decreasing by less than a percent, with profits remaining at around $1.39 billion, compared to the same period a year ago. Earnings per share is expected to come in at $1.39, compared with the $1.38 recorded in the fourth quarter of 2012.
In addition, McDonald's top line remains steady, fluctuating only slightly during the fourth quarter. Analysts are projecting revenues to see a slight rise -- by 2.3 percent -- to $7.11 billion compared to $6.95 billion the year prior.
The fast-food giant's fourth quarter results reflect the expansion and promotions of the McDonald's menu, which had some hits and misses during the quarter. According to a research note by Barclays published in December, despite McDonald's focus on "aggressively promoting" new products and value, like a newly unveiled Southwest Chicken Premium McWrap and a limited release of the McRib, sales still fell flat.
Goldman Sachs analyst Michael Kelter also noted the restaurant chain's diminished "voice" in an overcrowded and competitive market environment. In reference to a consumer survey, Kelter noted that McDonald's "has not had strong innovation for the past few years," adding that "it is losing advertising share of voice and it is the restaurant consumers are least likely to recommend to their friends/family."
The roll-out of McDonald's new premium items are seen as an attempt to regain market share of a younger generation, but the additional items saw little immediate success. "Although McDonalds has introduced premium items, we think the company is losing its appeal to the millennial generation, who prefer healthier foods," Jim Yin, an analyst for S&P Capital IQ, said in a research note in October.
While additional premium products have only produced lackluster results, diversifying the McDonald's brand has been more successful, helping the company maintain steady sales outside the U.S. An analyst note from UBS suggests that the limited impact of McDonald's line of premium Angus burgers showed continued market fatigue for various burger concepts at fast food joints and a shift to more diverse menus.
One premium product that has seen some traction is the franchise's McCafe coffee houses. With bistro-inspired interiors and menus items like Caramel Cream steamer coffee, herbal teas, smoothies and pastries, McCafe is vying for coffee house patrons.
Otherwise dull, flat line results in the U.S. market were aided by incremental growth in Europe, with positive results in the U.K., France and Russia, a November analyst note by Sterne, Agee & Leach Equity Research said.
Though most of the success of McCafe is in Europe and Asia, with 300 cafes outside the United States, a new endeavor with Kraft hopes to see sales boosted at home.
In late October, McDonald's and Kraft Foods Group Inc. (NASDAQ: KRFT) announced their plans to test sales of McCafe-branded prepackaged coffees at grocery stores and other retail location in multiple U.S. markets in 2014, something that coffee brands Starbucks and Dunkin Donuts already do.
During the announcement, McDonald's said that the new endeavor would be "building on the momentum of our McCafe beverages in our restaurants by expanding these options" and bringing products into consumer homes.
McDonald's full-year results were up by 2 percent, with revenue at $28.12 billion, compared to last year's $27.56 billion. The fast food franchise is also expected to report an increase in net income at $5.58 billion, up from $5.46 billion from the year prior, in addition to a rise in earnings-per-share up 3.5 percent to $5.55, compared to last year's $5.36.
© Copyright IBTimes 2023. All rights reserved.