McDonald's Gives Away 75,000 Free McChickens As Customer Appreciation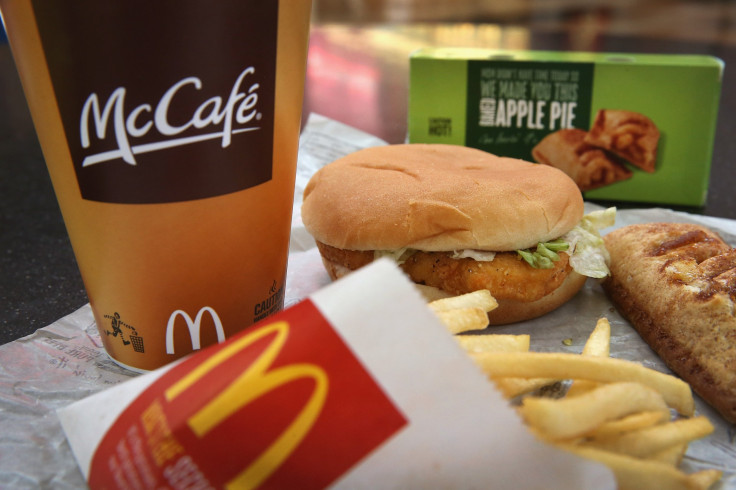 The popular worldwide fast food chain McDonald's offered up more than 75,000 free McChicken sandwiches to its customers in Saudi Arabia stores on Feb. 6 as part of a customer appreciation campaign.
The McChicken, one of the American-based burger chain's most popular value meal sandwiches, was offered at Saudi Arabian McDonald's franchises across the country. Thousands of excited customers flocked to their local McDonald's in order to pick up one of the free sandwiches between just 9 p.m. and midnight on February 6, Al-Bawaba news first reported. Reza Food Services, which operates all McDonald's franchises in the Western and Southern regions of Saudi Arabia, said the customer appreciation McChicken giveaway was a way to spark positive feedback across social media.
In order to facilitate the overwhelming numbers of customers flocking in for the chicken sandwiches, the company set up a system to streamline visitors. McDonald's employees at stores across the west and south portions of of the country stood in each store's entrances and handed out coupons that could be redeemed at the counters. Each store gave away at least 1,000 McChicken sandwiches during the three-hour, one-off event.
Mohamed Alireza, the deputy general manager of Reza Food Services told Arab News: "Our customers' enthusiasm is the drive behind all of our initiatives and we can't get enough of that. We are always coming up with different ways to reward all of our customers, and we were really happy to serve them with this offer. It brings us joy to see the number of people who showed up with their families just to share these moments with their loved ones."
In June of 2017, McDonald's KSA (Kingdom of Saudi Arabia) created a full-page advertisement in a Saudi newspaper wishing the king's newly appointed prince "peace and prosperity."
The McDonald's advertisement read, "We renew our allegiance and obedience for his royal highness, the servant of the two holy mosques, King Salman the son of Abdul Aziz Al Saud. And we support Amir Mohammed bin Salman, his son, to become Minister of Defence and Prime Minister and to be nominated as successor. God give him wisdom and equip him to rule his kingdom. With peace and prosperity, McDonald's."
The region's first McDonald's opened in 1994 in the Hamra store on the Jeddah Corniche, according to Reza's website. There are now more than 50 franchises in the area.
© Copyright IBTimes 2023. All rights reserved.