McDonald's To Hire Older Employees Aged Fifty And Above, Hopes Seniors Take Morning Shifts
Fast food giant McDonald's is throwing open its workforce to people at 50 and above in a bid to address the shortage of young workers on morning shifts.
The apparent shortage of adequate young workers on morning shifts will affect the breakfast and lunchtime business.
For the new initiative, the company has joined hands with AARP—a non-profit supporting aged Americans. Under the partnership, all U.S. job postings from Mc Donald's will appear on AARP's job board.
"The teens are in school or aren't always excited about working that 5 AM shift," commented Melissa Kersey, chief people officer for McDonald's USA.
The jobs on offer will include-- cashier to shift manager positions, which older workers with soft skills will find interesting.
Overall, McDonald's would fill 250,000 jobs.
A pilot program on hiring seniors will start in five states of Florida, Indiana, Missouri, Illinois, and North Carolina in association with AARP Foundation.
The national rollout of the seniors' hiring program is expected this summer. However, the company's core workforce will continue to be young people.
"The program is also a way to boost diversity," added Mc Donald's Kersey.
Kersey said a diverse workforce is critical to success and "we believe age is also an important part of that."
At present, 11 percent of the workers at McDonald's restaurants are in the age band of 50 and above with teen workers constituting 40 percent of the workforce.
Susan Weinstock, AARP's vice president noted that lots of 65-year-olds are very active and are refusing to retire. This is an opportunity for them.
Weinstock said the new plan would also boost awareness about the value of hiring older workers.
Seniors are new stars in labor pool
Older Americans have become an attractive segment in the labor pool.
The data of the U.S. Bureau of Labor Statistics suggests that those on or above 55 will make up 24 percent of the private labor force by 2024.
According to the labor data of the National Restaurant Association, the number of restaurant employees in the senior age group has jumped to 70 percent from 2007 to 2018.
Economists attribute longer life spans, higher health-care costs and drained retirement savings are possible reasons for the surge in seniors joining the active workforce.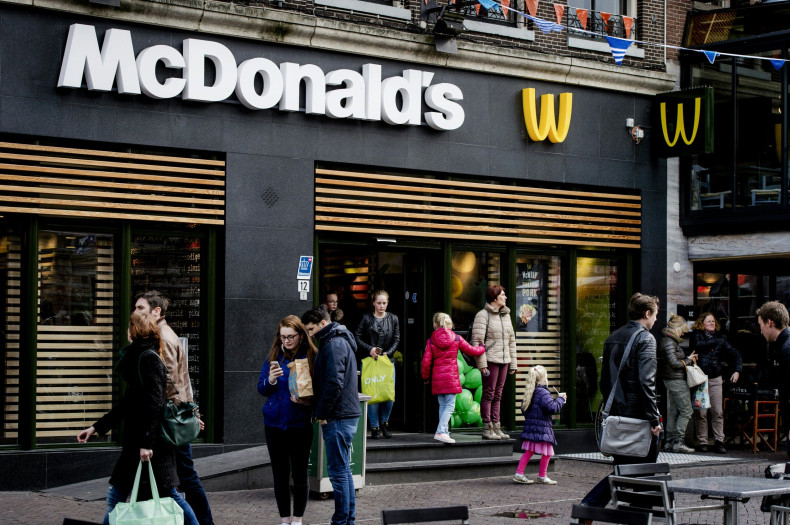 Low unemployment rate adding to the pressure
The low national unemployment rate in the U.S at 3.8 percent is also exerting pressure on employers when it comes to filling vacancies with young workers.
Other than Mc Donald's, nearly 800 other businesses including Bank of America, Google, Macy's and Pay Pal have taken the AARP pledge and agreed to hire older people into their workforce.
© Copyright IBTimes 2022. All rights reserved.