McDonald's Russia Rebrand: A Look At The Golden Arches' Replacement
Sistema PBO, the Siberian firm that took over management of McDonald's business in Russia, just unveiled the new logo for the still-unnamed brand.
The new logo features two slanted yellow lines lined up next to each other and an orange circle beside them. Those orange lines represent french fries, while the red circle represents a burger. That logo sits on a dark green background.
"The green background of the logo symbolizes the quality of products and service that our guests are accustomed to," Sistema told TASS, a Russian state-owned news agency.
The new chain will reopen 15 restaurants in the region on Sunday. Reopening those 15 restaurants will coincide with Russia Day, marking the creation of the Russian Federation.
A Russian agency in charge of intellectual property also received eight potential names from Sistema, according to the Russian outlet Izvestia. According to a BBC translation, a potential name for the new chain in Russia include "Tot Samyi," which means the same one. Another name could be "Svobodnaya Kassa," which means available cash register.
The Guardian also reported that the McDonald's app in Russia is now "My Burger. However, that is a temporary name to comply with the removal of the McDonald's brand from the region.
In March, McDonald's announced a suspension of as many as 1,000 of its restaurants in Russia over the Russian invasion of Ukraine. The company joined a mass exodus of companies from the region in protest over the war. Then, the burger giant announced its departure from the region in May.
Alexander Govor, a licensee with 25 restaurants in Siberia, purchased the chain of restaurants in Russia. As a part of the agreement, McDonald's has the option to buy back those restaurants in 15 years.
Previously McDonald's operated in the region for over 30 years. The first of the fast-food chain's restaurants in Russia, located in Moscow's Pushkin Square, signaled the end of the Cold War.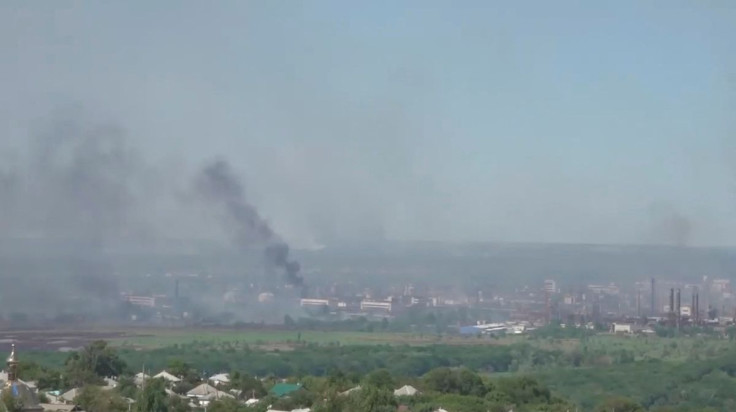 © Copyright IBTimes 2023. All rights reserved.