Measles Outbreak: New Case In Georgia, But Surrounding States Say They Are Prepared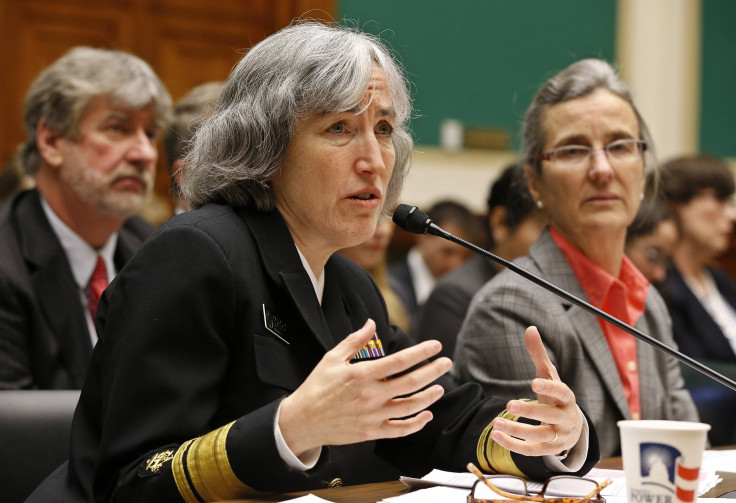 Georgia's first reported case of measles has been confirmed as public health departments in neighboring states continue to plan for and prepare against any possible cases of the disease. In the United States, 121 cases had been reported in 17 states as of Friday, according to the Centers for Disease Control and Prevention. In the midst of this growing number of cases, health departments are urging individuals to do precisely what would have reduced the number of cases in the first place: get vaccinated.
In Alabama, Georgia's neighbor to the west, the emphasis is on ensuring people get vaccinated, Dr. Jim McVay, director of the Department of Public Health's bureau of health promotion and chronic disease bureau, said. The department has urged parents to immunize their children against measles, he said, adding that Alabama already had a high vaccination rate of at least 95 percent among schoolchildren and university students.
The department is constantly surveying for measles and other diseases, said Dr. Karen Landers, a medical consultant for the department's immunization division. It's also working with local medical providers to ensure that vaccination rates remain high and to ensure that if a measles case is suspected, testing can be done rapidly. The health department has emphasized that children who come to its offices for any services will be checked for immunizations, Landers said.
"Georgia's close to us, and of course we want to be on the lookout for this," she said of Georgia's measles case, although she did point out that the patient was an infant who had traveled from a foreign country and was not linked to the Disneyland outbreak in Southern California, to which 103 of the current 121 cases are related.
Still, even for officials in states that haven't reported any measles cases, like Alabama, trying to guard against possible cases requires significant effort. Measles planning "is consuming a very significant amount of my schedule," Landers said.
Georgia's neighbor to the south, Florida, had issued an alert Feb. 3, before the Georgia case was discovered. Four cases of measles were reported in people who had traveled to Florida, and health officials were monitoring people who could have been exposed to them. No measles cases have been reported so far among residents of Florida.
The Florida Department of Health has disseminated a fact sheet about measles and the measles, mumps and rubella (MMR) vaccine that immunizes against it. Its director of the division of disease control and health protection, Dr. Anne Marie Likos, also wrote a public letter to health care practitioners that described diagnostic measles symptoms and requested, "Please isolate and report suspect measles cases to the county health department immediately."
Dr. John Armstrong, the Florida surgeon general and secretary of health, had urged residents to get vaccinated, highlighting in a statement that the "fully immunized have very little risk of developing the disease." Vaccination rates among kindergartners in Florida have dropped in the past two decades, from over 95 percent to 93.2 percent in 2014. Five years ago, 89.8 percent of kindergartners had been vaccinated.
In South Carolina, Jim Beasley, public information director for the state's Department of Health and Environmental Control, emphasized that no cases of measles had been found in South Carolina in more than 10 years. Still, "the risk of imported measles is real and increasing as measles spreads in the U.S.," he said in an email. "We strongly recommend measles vaccination to protect those who are unvaccinated and those who are too young to be vaccinated."
Vaccination rates are relatively low in South Carolina, where 89.2 percent of preschoolers are vaccinated, compared with 91.1 percent nationally, according to a survey by Trust for America's Health. However, Dr. Linda Bell, a state epidemiologist, told a local paper that in kindergarten 96.8 percent of children had been vaccinated with two MMR shots. Live Healthy SC, South Carolina's public health blog, posted information about the measles virus and the ongoing outbreak, urging readers to vaccinate themselves and their families. The "measles (MMR) vaccine is the best way to protect yourself" from the virus and to prevent outbreaks, it said, in bold print.
© Copyright IBTimes 2023. All rights reserved.