Measles Outbreak: Senate Vaccination Hearing To Highlight Preventable Diseases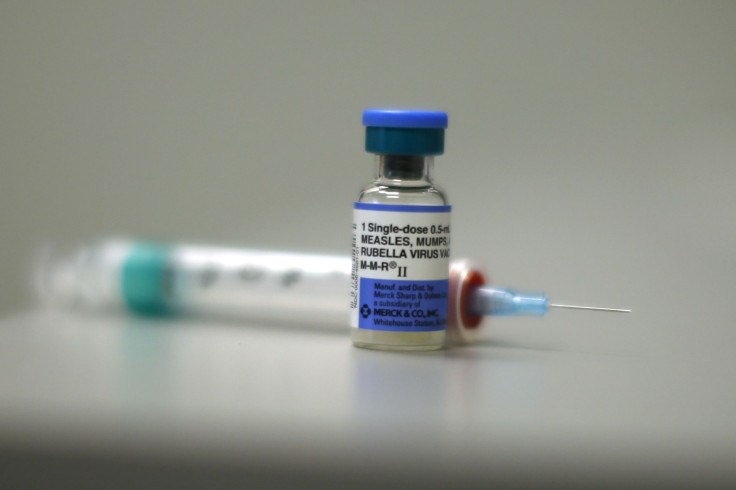 Update 2 p.m. -- During Tuesday's Senate health committee panel, members and panelists agreed that vaccines are a public health priority and that children should be immunized. The panel debunked various theories claiming vaccines are harmful and encouraged parents to vaccinate their children, taking a clear stance that contrasted with views espoused by certain politicians recently about whether parents should be required to vaccinate their children.
Sen. Rand Paul (R-KY), a member of the committee who has been criticized for claiming he had heard of children who wound up with "profound mental disorders" after getting vaccines, was not present at the hearing. "Vaccines save lives," Sen. Lamar Alexander (R-TN.), the committee chair, said repeatedly during his statement. "And yet a troubling number of parents are not vaccinating their children."
Alexander pointed out low vaccination levels in certain states and communities across America, adding that in some places, vaccination rates were as low as those found in some African countries. "Too many parents are turning away from sound science," Alexander said. "It is troubling that a growing number of parents are not following the recommendations doctors and public health professionals have been making for decades."
The consequences of not vaccinating are often compounded by the fact that those who refuse to vaccinate for specific reasons often live in clusters, Dr. Anne Schuchat, director of the National Center for Immunization and Respiratory Diseases and one of the hearing's expert witnesses, said. In these communities, "outbreaks are more likely to occur."
____
Original report:
As measles cases continue to rise across the United States, a Senate committee was scheduled to hold one of the first public hearings on vaccinations Tuesday. "Dangerous diseases for which we already have a vaccine are rising here in the United States," Sen. Lamar Alexander, R-Tenn., chairman of the Health, Education, Labor and Pensions (HELP) Committee, said in a statement.
As of Feb. 6, 121 cases of measles had been reported to the Centers for Disease Control and Prevention from 17 states and Washington, D.C. In most of the cases, those who contracted the disease were not vaccinated against it. On Monday, three new measles cases were confirmed in Chicago, bringing the city's total measles cases to eight -- six infants and two adults. None of them were vaccinated, although the infants were too young to have been vaccinated, as the first measles, mumps and rubella shot is typically given between 12 to 15 months of age.
"In the 21st century, there's no reason why children and families should be at risk of contracting diseases that vaccines can prevent," said Sen. Patty Murray, D-Wash., the committee's ranking Democrat. Sen. Rand Paul, R-Ky., a physician who is also a member of the committee, recently came under fire for his comments alleging that vaccines can lead to "mental disorders."
The hearing is titled "The Reemergence of Vaccine-Preventable Diseases: Exploring the Public Health Successes and Challenges." Two panels of scheduled witnesses include Dr. Anne Schuchat, director of the National Center for Immunization and Respiratory Diseases at the CDC; Mark Sawyer, a professor of clinical pediatrics at the University of California San Diego; Dr. Tim Jacks, a pediatrician and parent; and Kelly Moore, director of the Tennessee Department of Health's immunization program.
In 2014, 644 cases of measles were reported in the United States, with 23 outbreaks over the course of the year in 27 states, the most cases in a year since the virus was declared under control in 2000. At the beginning of February, CDC Director Tom Frieden warned of the possibility of a "large outbreak" of measles.
The past decade has seen a rise in the number of people who reject vaccinations. So-called anti-vaxxers often cite a supposed link between the MMR vaccine and autism, even though the primary study cited as the source of that claim has been discredited. The onset of autism symptoms tends to coincide with the age at which the first MMR vaccine is given, but multiple scientific studies have rejected a causal relationship.
Mass immunization is recognized as a major achievement in modern public health, one that helped to eliminate diseases such as polio and smallpox. The CDC estimated in 2014 that among children born in the U.S. in the last two decades, vaccines would prevent 732,000 deaths and 21 million hospitalizations.
© Copyright IBTimes 2023. All rights reserved.