Measles Outbreak 2015: Chris Christie, Rand Paul Slammed For Anti-Vaxxer Comments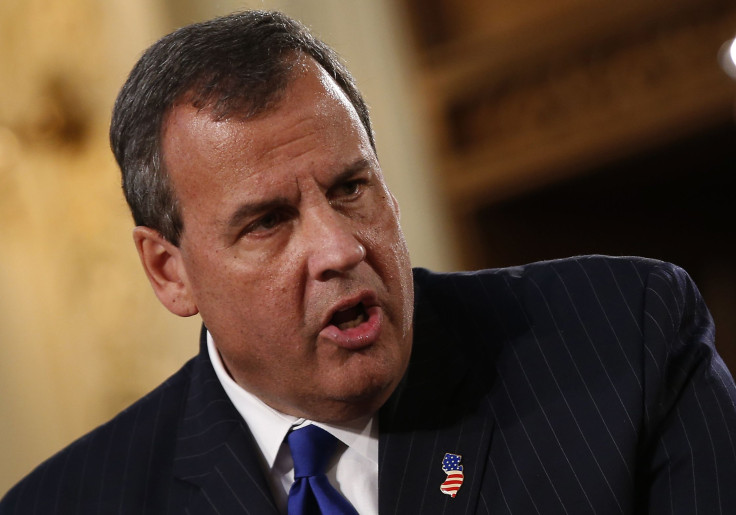 A recent outbreak of the measles has sparked a hot debate among politicians about whether or not parents should be forced to vaccinate their children against the virus. Sen. Rand Paul, R-Ky., and Gov. Chris Christie of New Jersey Monday weighed in on the side of a parent's right to choose.
President Barack Obama urged parents to make sure their children are vaccinated in an NBC interview that aired Monday, adding the science behind the benefits of vaccines is indisputable. Before Obama's statement, Christie said parents "need to have some measure of choice" when it comes to the measles vaccine but later clarified his statement, aligning it with the president's views.
"You know, it's much more important what you think as a parent than what you think as a public official. And that's what we do," said Christie, who has had his own children vaccinated. "But I also understand that parents need to have some measure of choice in things as well, so that's the balance that the government has to decide."
Despite his quick clarification, the pro-vaccination community immediately slammed Christie's original comment.
"I'm as libertarian as it comes, but the social contract includes not letting your kids die of preventable diseases or spread them to others," Republican strategist Rick Wilson wrote on Twitter, according to Business Insider. "Not dinging Christie because I have another dog in the 2016 fight. It's because this statement is wildly irresponsible for a public figure."
"Wow, I'm getting really sick of politicians who deny basic science," Political Wire publisher Taegan Goddard wrote on Twitter.
Paul expressed his distrust of government-mandated vaccinations, sticking to his belief they should be "voluntary" and adding a parent's right to choose is an "issue of freedom," NBC News reported.
"I'm not arguing vaccines are a bad idea. I think they're a good thing," Rand said in an interview with CNBC News. He added he has "heard of many tragic cases of walking, talking normal children who wound up with profound mental disorders after vaccines."
The relationship between vaccines and autism has been a concern for years but researchers have yet to find a substantiated link.
Despite being eradicated from the U.S. in 2000, the highly contagious virus saw a resurgence in the last several years. This month an outbreak was traced back to California's Disneyland theme park. The Centers for Disease Control and Prevention said there have been 102 reported cases of the measles across 14 states so far.
© Copyright IBTimes 2023. All rights reserved.