Medical Staff Accidentally Injects Man With Anti-Rabies Dose Instead Of COVID-19 Vaccine
KEY POINTS
Shivam Jaiswal is a resident of Nayapurwa village in the Indian state of Uttar Pradesh
Staff realized the error when they tried to update Jaisawal's details in India's official portal
An investigation was going on into the incident
A medical staff in India accidentally administered an anti-rabies vaccine to a man, who had arrived at a community health center (CHC) to get a COVID-19 vaccination shot.
Authorities said Sunday the COVID-19 vaccination staff member did not intentionally inoculate the person with the dose.
The incident took place Saturday in the northern state of Uttar Pradesh. Shivam Jaiswal, a resident of Nayapurwa village, had been to the Phoolbehar CHC in the district to get vaccinated, the Print reported, citing the Press Trust of India.
Jaiswal learned he was inoculated with an anti-rabies dose only when he asked the medical staff to update his coronavirus vaccination certificate on CoWIN, Aaj Tak reported [Google Translate showed]. CoWIN is a portal developed by India's Ministry of Health and Family Welfare as part of the country's vaccination drive.
An investigation was launched after the incident came to light. Chief Medical Officer of Lakhimpur Kheri Dr Shailendra Bhatnagar reportedly said the matter has been handed over to government nodal officer Dr V.P. Pant. Bhatnagar added the dose Jaiswal received would serve as a "precautionary dose against rabies."
"There is no health hazard… it would serve as a precautionary dose for him against rabies," Bhatnagar said. "The vaccination staff should have been alert and responsible."
It was not clear if any action was taken against the person responsible.
This is not the first time such an incident has taken place in India. Last year, in September, a 45-year-old man, who went to a local clinic in the city of Thane to get the COVID-19 vaccine, was accidentally administered the anti-rabies vaccine. Rajkumar Yadav went to a health center to inquire whether he can get the COVID-19 vaccine since he had recently undergone surgery on his lower back. The medical officer in charge of the center then asked him to wait in the queue. "When his turn came to get the shot, the concerned nurse did not check his case papers or inform him about the vaccine dose administered. She assumed he was there for ARV and jabbed him with the same," Sandeep Malvi, a senior government official said at the time.
India's Union health ministry said Monday that more than 3,000 cases were reported in the country in the last 24 hours. The current active cases in the country stands at 19,500.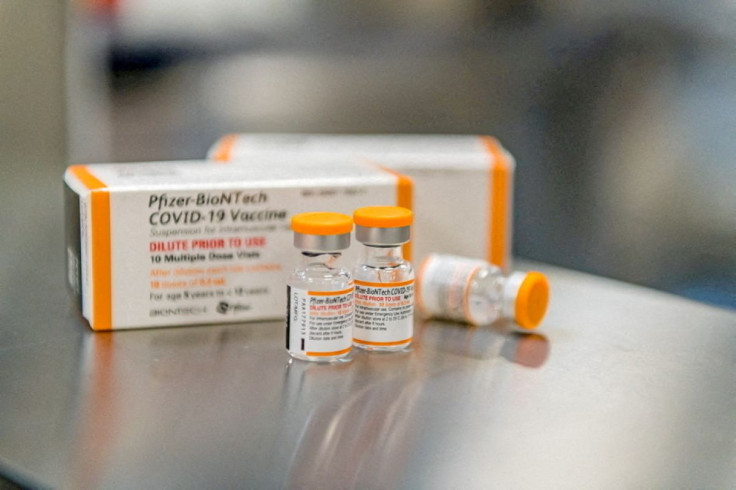 © Copyright IBTimes 2023. All rights reserved.