Meet the Artificial Plant Company That Plants Real Trees: Artiplanto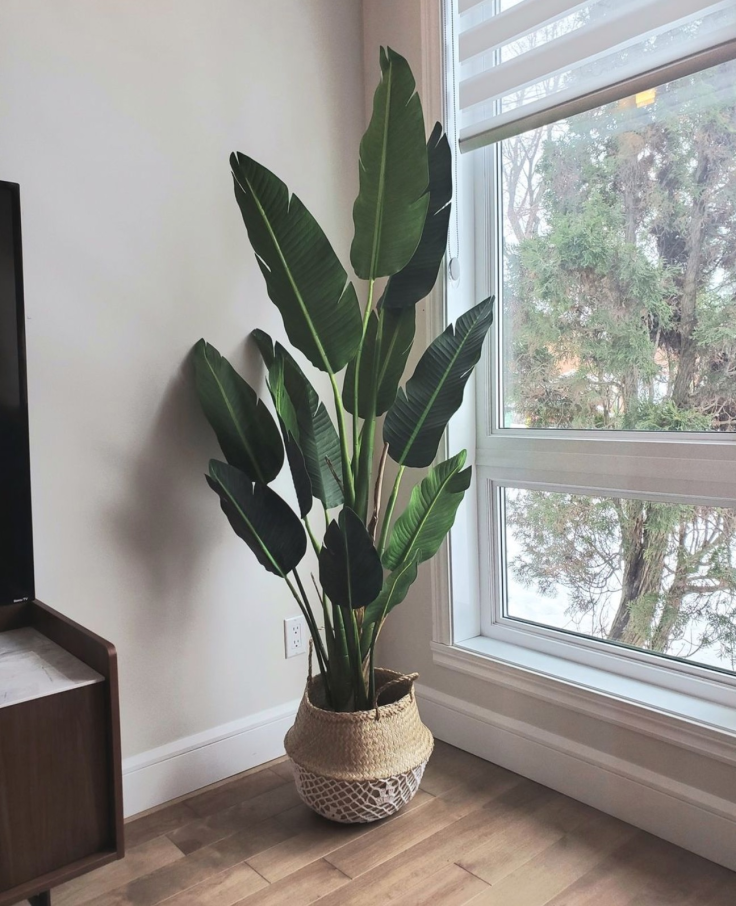 California is facing a massive drought. As the Governor calls for a 15% cut in water consumption amid the housing boom, more influencers tout the use of artificial plants
According to reports, t he artificial plants and flowers market in the US is expected to grow by USD 369.08 million during 2021-2025
Artiplanto says it is shaping up to expand from the U.S. & Canada into Europe next
When we think of artificial plants, one may question whether it is sustainable and healthy over conventional plants in an era where being green is super trendy. Yet the example of California, where an ongoing drought has led to the governor calling for a 15% cut in water consumption at the peak of the housing boom, shows why millions of homeowners do choose artificial plants. That may also explain in part, why market research projects an estimated rise of USD 369.08 million during 2021-2025 will be seen in the artificial plants and flowers market.
In cities like Los Angeles where some of the most luxurious properties are being decorated by prestigious landscape designers, one of the greatest challenges for artificial plant suppliers is to ensure they provide high-quality faux plants for indoor and outdoor spaces. Artificial greenery should always look realistic.
Rising to the challenge is Artiplanto, the home décor company specializing in faux plants. ArtiPlanto started as a company supplying interior designers. It wasn't long before they chose to also serve consumers, starting in Canada and the United States. Just recently, they completed the expansion of their operations by moving into the demanding European market.
The artistic team is constantly looking for artful plant designs, and they seek suppliers who create highly innovative faux plants that meet certain standards.
However, the company stands for much more than just sales. The team at ArtiPlanto is seriously concerned about the environment. Part of their efforts includes supporting the planting of real trees.
Rapidly Growing Market
True-to-life detail is important for every artificial plant available at ArtiPlanto. Presentation is also an important aspect. This is where their in-house team works hard to offer the complimentary items to match the décor of any space where the plants are placed.
These include a variety of rugs and planters. One of the most important elements for finishing off a look is the planters. ArtiPlanto has a huge variety of planters in all sizes and a variety of materials. Some of the most popular planter materials are made from natural elements like bamboo and seagrass.
One huge revelation for the team at ArtiPlanto was entering the European market. Besides its demanding consumers, this is a regulated market that demands compliance. Overcoming these issues was an exercise in perseverance for the team at ArtiPlanto, but they managed to get it all wrapped up. Now European consumers can also buy these premium artificial plants online.
Sharing a Passion
Interior designers know the value of adding green to both interior and exterior spaces. Practically speaking, real plants can sometimes end up being quite difficult to care for. Besides needing green thumbs, plants also need trimming, fertilizing, and watering. Our frenzied lifestyles make it difficult to keep up with the care of real plants, and artificial plants are the ideal replacement.
Faux plants need no ongoing care, no special climatic conditions, and no watering. Once in place, they just need to be dusted from time to time, no other care is required.
There is no shortage of companies supplying faux plants. However, a lack of quality and shortage of larger plants were some of the reasons the team at ArtiPlanto decided to turn to the artificial plant business. They have made it their priority to ensure every detail of true plants is captured into the plants they sell.
Only the best materials are used, ensuring that the leaves and stems of the plants are true-to-life. Every plant, whether it is a monstera, bird of paradise, any variety of palm, or other plant species is handcrafted and hand-painted to ensure design perfection and realism.
ArtiPlanto's design teams are based in Montreal and New York. Once completed, each faux plant becomes another sought-after décor piece that adds to the aesthetics of any space. The team also provides advice to anyone that needs it.
One Tree Planted
This team is built on the strength of a range of values, and everyone at ArtiPlanto works together to ensure these principles are adhered to. All the materials used are ethically sourced, and the company partners with worldwide initiatives to ensure every product meets their demanding standards.
Sustainability and eco-friendly practices are sometimes difficult to maintain when selling products online. This is mainly because of the packaging and transportation. However, at ArtiPlanto, they have found the perfect way to minimize their environmental footprint – supporting One Tree Planted.
One Tree Planted, like ArtiPlanto, is a growing organization. This non-profit has global tree planting initiatives, and their efforts have ensured the planting of thousands of trees in the US and Canada.
Choosing the organization One Tree Planted did require much thought for everyone at ArtiPlanto. Here they are passionate about trees and plants and know that their clients are too. They know that most people don't opt for real trees because they know they can't care for them, and not because they don't care about plants.
ArtiPlanto has beautiful faux plants that speak for themselves, as do their reforestation efforts through One Tree Planted.
Final Take:
Don't be surprised to see companies like Artiplanto, Ikea, Home Depot and Amazon wrestle it out in the marketplace with unique value propositions as the demand for artificial plants keep rising. This market may be one of the biggest contrarian investor opportunities and it does not mean that other states in high rainfall areas will follow the trend: conditions allow for a dual-prong approach: it is all a matter of location.
© Copyright IBTimes 2023. All rights reserved.
FOLLOW MORE IBT NEWS ON THE BELOW CHANNELS