Meet The Christian Group Behind Indiana's Religious Freedom Bill: Eric Miller, Advance America Have National Conservative Supporters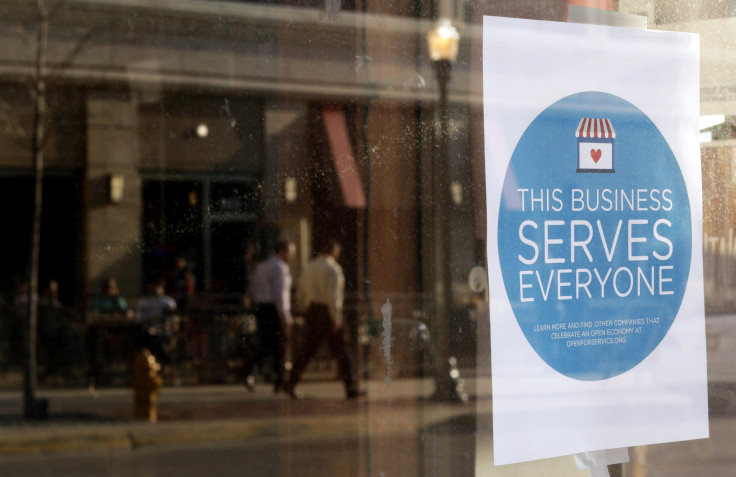 If conservative Christian Hoosiers were asked to name their fiercest champion, they'd likely point to the influential activist Eric Miller. He's a former Indiana gubernatorial candidate and the founder of the conservative advocacy group Advance America, which helped drive the newly enacted religious freedom bill in Indiana that critics contend invites businesses to discriminate against gays and lesbians.
While some supporters say laws like Indiana's Religious Freedom Restoration Act should not be a license for private businesses to deny service to individuals -- the stand now proclaimed by Gov. Mike Pence, who signed it last week -- social conservative groups are lauding Miller's effort to ensure there is no legal obligation to serve gay weddings or other events that offend their religious beliefs. Even as a national backlash against such laws from politicians and corporations prompted Pence to request a "fix" that protects individuals from discrimination, Indiana conservatives have dug in their heels.
Advance America and Miller, who did not immediately respond to interview requests on Wednesday, want supporters to urge Pence to keep the law intact. "If Senate Bill 101 is changed in any way, then Hoosiers will have less protection for religious freedom than their fellow citizens will have in these 19 other states," reads a statement released Monday by Advance America. "That would not be right!"
National groups such as the Ethics & Religious Liberty Commission of the Southern Baptist Convention and the American Family Association have publicly supported the 20 state versions of the Religious Freedom Restoration Act enacted since a federal law was passed in 1993. Since 1997, when the U.S. Supreme Court decided that the federal legislation did not apply to the states, grassroots organizations have led state-level efforts, said Barrett Duke, vice president of public policy and research for Southern Baptists' ERLC.
"We will on occasions notify our churches about a trend that we see and encourage them to look for ways to address them through legislative opportunities," said Duke. "It's completely determined by those local organizations."
A spokeswoman for the American Family Association, whose Indiana branch leader was present when Pence signed the religious freedom bill last week, said Tuesday its national organization was not directly involved in the legislation. In a statement released Monday, however, its president was quick to defend the legislation. "Backlash to this bill proves exactly why protections like these are necessary," said AFA president Tim Wildmon. "In general, society will not give the faithful the means or the permission to defend their beliefs and convictions."
Without one central conservative group pushing the religious freedom movement, liberal groups opposing the legislation don't have an easy target in other states. "I'm not sure if there is any one organization that is the architect" of religious freedom legislation, Eunice Rho, an advocacy and policy attorney for the American Civil Liberties Union, said Wednesday.
In Indiana, Miller's Advance America has been a go-to organization for what it calls pro-family causes. He was at the forefront of a push to uphold the state's 30-year ban on same-sex marriage before it was struck down by a federal court. He also attended the private ceremony where Pence signed the Religious Freedom Restoration Act.
The Advance America website posted this message to supporters: "Churches, Christian businesses and individuals deserve protection from those who support homosexual marriages and those who support government recognition and approval of gender identity (men who dress as women). SB 101 will help provide the protection!"
In 1999, Miller's group stood against an Indiana bill that would have strengthened hate crime protections for victims of crimes that were based on their race, gender, religion or sexual orientation, according to an Associated Press report. Miller helped lobby state lawmakers to expand a property tax exemption for non-profit organization and churches in 2002, the Indianapolis Star reported.
In 2006, he spoke out against a bill that would have given driving privileges to undocumented immigrants. "Nobody forced these individuals to come here illegally," he said, according to a Star report. "Driving is a privilege, not a right."
© Copyright IBTimes 2023. All rights reserved.